What Should The United States Do About Egypt? How About Nothing?
Let's leave Egypt to the Egyptians.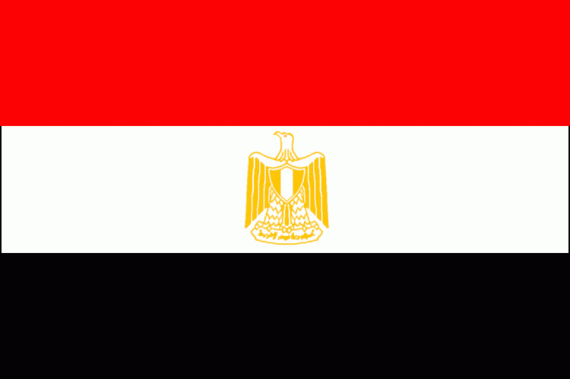 The latest round of political developments in Egypt is leading some people wonder what, if anything, the United States should do about a political situation that seems to be drifting fairly quickly what will essentially amount to a military-run state with the veneer of civilian rule. Greg Scoblete suggests that we leave Egypt to the Egyptians:
In the spirit of bi-partisan bridge-building, let me suggest a third way: the U.S. should do nothing in Egypt. It's shocking, I know, to imagine an option whereby the United States forswears the prerogative to micromanage how another country manages its internal affairs, but it seems like the least-worst option when it comes to Egypt.
Daniel Larison agrees:
[T]here doesn't seem to be much for the U.S. to do. The ruling junta continues to entrench itself. What Washington has to say about this seems to be irrelevant to them. Regardless of the election outcome, the Egyptian presidency appears to have become a much weaker institution than it has been. Even if Morsi wins, there isn't anything that the U.S. needs to do in response, since some of Morsi's supporters probably backed him simply to protest the dissolution of parliament. There will then be an uneasy and fraught relationship between military and civilian authorities in the future. Egypt's government will likely be even more heavily dominated by the military than it was a year and a half ago. Most Egyptians don't trust the U.S., so whatever the U.S. attempted to do at this point would be viewed with suspicion.

(…)

It is not our government's responsibility to try to manipulate or shape Egypt's political development. There is no compelling U.S. interest in becoming more enmeshed in internal Egyptian political quarrels over which our government clearly has little or no influence. The U.S. shouldn't expect to receive credit or gratitude for not interfering, but there is no advantage for the United States to be had by increased interference.
The most important point here, I think, is the one that Larison makes above. Most Egyptians don't have a very high opinion of the United States these days, no doubt in part because of our long history backing Mubarak in particular and the military in general. It's difficult to believe that they would take any effort we might make to try to influence the political situation on the ground in Egypt. Indeed, if we were seen taking sides at this point it's likely that it would harm the interests of whomever it is that we ended up backing. More importantly, though, who exactly would the United States support right now? The non-military options appear to be limited to former Mubarak cronies and the Muslim Brotherhood, neither of which seem either acceptable or in the long term interests of the Egyptian people. If there was a viable third force made up of the liberals and intellectuals who led the February 2011 protests then perhaps it would be a different story, but there isn't largely because those people failed to realize that they were being out-organized by their opponents. In the end, whoever we backed now would probably end up causing problems for us in the future as much as our support for Mubarak and the military, which is unfortunate but at least arguably in our national interests, and that argues strongly in favor of not getting involved in a situation that we don't understand.
There's another problem with this whole argument, of course, and that's the fact that it reveals no small degree of hubris in the belief that we actually have the power to positively effect the political future of Egypt or any other nation regardless of what the situation on the ground might be. It is the same kind of attitude one sees from the people who continue to ridiculously blame Obama for "losing" Egypt when, as I pointed out last December, there's really very little we could have done to prevent Mubarak's regime from collapsing:
The idea that there was much of anything that the United States either could have, or should have, done during the Egyptian protests that would have kept Mubarak in power any longer ignores all of the available evidence. The protesters in Tahrir Square and in other cities in Egypt had made clear that they would not negotiate with anyone — not the military, not Egypt's new Vice-President (a Mubarak crony) — until Mubarak himself had stepped aside as early as the end of January. Nothing Mubarak did persuaded them to leave the protests. Much like the downfall of Nicolae Ceacescu in Romania, the crowds were not going to leave until the dictator had left. The idea that we could have controlled that process is absurd, and the suggestion that we should have stood aside and let Mubarak brutally repress this rebellion is, quite honestly, an insult to American decency.
The future of Egypt will be decided, in the end, by the Egyptian people. Perhaps we should leave them do it without all of our "help."