What The Proposition 8 Ruling Means For California And The Country
The Court may have "punted" the Proposition 8 ruling, but it is likely to have a wide-ranging impact both in California and nationwide.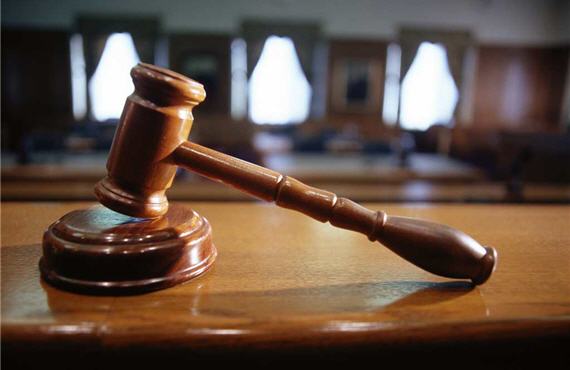 As I noted this morning, the Supreme Court's ruling on Proposition 8 was limited to a procedural ruling that the party that was defending the statute on appeal, made up entirely of private parties since the state did not defend the law on appeal, lacked standing to handle the appeal. This means not only that they lacked standing to appeal the holding of the 9th Circuit to the Supreme Court, but also that they lacked standing to appeal the decision of Federal District Judge Vaughn Walker to the 9th Circuit.1  At the conclusion of the Court's opinion in Hollingsworth v. Perry the case was remanded to the 9th Circuit with instructions that this Court lift the stay that had been placed on Judge Walker's ruling when they accepted it for appeal. Practically, this means that Judge Walker's ruling that Proposition 8 is unconstitutional and that same-sex marraiges must resume immediately in California is now, once again, the law of the case just as it was on the day the case was issued.
At first glance, this would suggest that same-sex marriages will resume in California as soon as practically possible, and this is the initial position that the state's political leadership is taking:
Gov. Jerry Brown said county clerks must soon begin issuing marriage licenses to same-sex couples in the wake of the U.S. Supreme Court's ruling on the issue Wednesday.
Brown has directed his Department of Public Health, which oversees marriage licenses, birth and death certificates and other such documents, to tell local officials the licenses should be issued as soon as a federal appeals court lifts a ruling that was temporarily making same-sex unions illegal.

The temporary ban is expected to be lifted now that the U.S. Supreme Court has upheld a lower-court ruling which held that Proposition 8, the voter-approved measure prohibiting gay marriage, is unconstitutional.

"I have directed the California Department of Public Health to advise the state's counties that they must begin issuing marriage licenses to same-sex couples in California as soon as the Ninth Circuit confirms the stay is lifted," Brown said in a statement.

County clerks say they're prepared.

"We're pretty much ready to go," said Cathy Darling Allen, the clerk for Shasta County and the head of the California Assn. of Clerks and Election officials. "In 2008, we had some assistance from the state Department of Public Health in making marriage license forms gender neutral. We continue to use those forms today. So the mechanics of the process are ready to go."
There's some discussion of a waiting period before the various Clerk's Offices will be required to fully comply with the order and, to the extent that there may need to be changes made to the official forms and documents used in their offices with regard to marriages, this would seem to make some sense. In many of the states that have recently legalized same-sex marriage, there was a delay of some kind before the law went into effect precisely for this reason, and I don't really see any objection to the same sort of delay for administrative purposes, as long as its a reasonable amount of time.
The one complication that some commentators about the impact of the Hollingsworth decision on California have noted is the potential problem of recalcitrant County Clerks who may resist complying with the Court Order. In this regard, it's worth noting that the procedural history of the Proposition 8 case was a bit unique in that, in addition to having the State of  California as a Defendant, it also had several, but not all, of the County Clerks in California as parties to the lawsuit. At the 9th Circuit level, there was some question over just how much of a statewide impact Judge Walker's ruling actually had. In the end, that question ended up being a non-issue in the 9th Circuit's handling of the case. However, it could potentially become an issue in a post-SCOTUS world if some Clerks who weren't parties to the initial lawsuit refuse to perform same-sex marriage, arguing that they aren't bound by the ruling since they weren't parties to the ruling. Now, in the end, this legal argument won't really go anywhere but it may require the State of California to engage in some litigation to force such Clerks to comply with the law, thus delaying the effective date of the ruling in some parts of the state. Of course, if California's County Clerks all decide to go along with the ruling then this won't be an issue and, at most, it would be just a minor delay toward the full legalization of same-sex marriage throughout the state.
It may be immediate, or it may take a little clean-up work, but the end result of the Supreme Court "punting" in Hollingsworth v. Perry is that same-sex marriage will soon be fully legally recognized in California, making it the thirteenth, and largest in terms of both population and size, to do so. The psychological impact of that on the national gay marriage debate should not be underestimated.
Nationally, the impact of the Court's ruling will be far less immediate. The legal team behind the challenge to Proposition 8, led by the stellar team of David Boies and Ted Olsen, had at its ultimate goal a ruling that would have declared that all laws against same-sex marriage unconstitutional in the same way that Loving v. Virginia found all laws against interracial marriage unconstitutional. For many reasons, not the least of them being the Judiciary's traditional reluctance to issue sweeping rulings on what are still issues of intense public debate. The ruling that the Court handed down doesn't go that far, of course, and instead limits its immediate impact to California. In doing so, though, the Court has arguably planted the seeds for future legal challenges to laws against same-sex marriage across the country.
When he struck down Proposition 8 in August 2010, Judge Vaughn Walker, who has since retired and taken Senior Status on the Federal District Court, did so in a far reaching ruling that clearly could be used to apply to much more than just Proposition 8 itself.  For example, Judge Walker held that gender is no longer a relevant factor in determining who can and cannot get married:
The right to marry has been historically and remains the right to choose a spouse and, with mutual consent, join together and form a household. FF 19-20, 34-35. Race and gender restrictions shaped marriage during eras of race and gender inequality, but such restrictions were never part of the historical core of the institution of marriage. FF 33. Today, gender is not relevant to the state in determining spouses' obligations to each other and to their dependents. Relative gender composition aside, same-sex couples are situated identically to opposite-sex couples in terms of their ability to perform the rights and obligations of marriage under California law. FF 48. Gender no longer forms an essential part of marriage; marriage under law is a union of equals.

(…)

Plaintiffs do not seek recognition of a new right. To characterize plaintiffs' objective as "the right to same-sex marriage" would suggest that plaintiffs seek something different from what opposite-sex couples across the state enjoy —— namely, marriage. Rather, plaintiffs ask California to recognize their relationships for what they are: marriages
Additionally, he found that a law against same-sex marriage could not survive even the lowest level basis of review under the Equal Protection Clause, the rational basis test:
Proponents' argument that tradition prefers opposite-sex couples to same-sex couples equates to the notion that opposite-sex relationships are simply better than same-sex relationships. Tradition alone cannot legitimate this purported interest. Plaintiffs presented evidence showing conclusively that the state has no interest in preferring opposite-sex couples to same-sex couples or in preferring heterosexuality to homosexuality. See FF 48-50. Moreover, the state cannot have an interest in disadvantaging an unpopular minority group simply because the group is unpopular. Moreno, 413 US at 534.

(…)

In the absence of a rational basis, what remains of  proponents' case is an inference, amply supported by evidence in the record, that Proposition 8 was premised on the belief that same-sex couples simply are not as good as opposite-sex couples. FF 78-80. Whether that belief is based on moral disapproval of homosexuality, animus towards gays and  lesbians or simply a belief that a relationship between a man and a woman is inherently better than a relationship between two men or two women, this belief is not a proper basis on which to legislate. See Romer, 517 US at633; Moreno, 413 US at 534; Palmore v Sidoti, 466 US 429, 433 (1984) ("[T]he Constitution cannot control [private biases] but neither can it tolerate them.").

(…)

Moral disapproval alone is an improper basis on which to  deny rights to gay men and lesbians. The evidence shows conclusively that Proposition 8 enacts, without reason, a private moral view that same-sex couples are inferior to opposite-sex couples. FF 76, 79-80; Romer, 517 US at 634 ("[L]aws of the kind now before us raise the inevitable inference that the disadvantage imposed is born of animosity toward the class of persons affected."). Because Proposition 8 disadvantages gays and lesbians without any rational justification, Proposition 8 violates the Equal Protection Clause of the Fourteenth Amendment.
None of this is binding law of any kind outside of California, of course. However, taken in connection with the Supreme Court's broad ranging 5th Amendment Equal Protection analysis in the Defense of Marriage case, which James Joyner took note of earlier today, Judge Walker's opinion is likely to be liberally relied upon by those seeking to overturn laws against same-sex marriage. How persuasive these arguments are likely to be in individual cases will depend on the facts of those cases and the Judges before whom they are argued. In contrast to Judge Walker's opinion, the decision by the 9th Circuit in the Hollingsworth case, while it reached the same result, was far more limited as I explained in my initial post when that case was handed down. By making Judge Walker's opinion the highest standing precedent ruling upon the validity of a state-level law against same-sex marriage, the Court has done much to advance the legal cause of marriage equality.
(Given its importance, I've embedded Judge Walker's opinion before the footnote)
1 There are no standing issues with regard to Judge Walker's opinion. That case was decided in August 2010 when Arnold Schwarzenegger was still Governor and the challenge to Proposition 8 was fully and vigorously defended by the Attorney General at trial. When Governor Jerry Brown and Attorney General Kamala Harris were elected in November 2010 and office in January 2011, they made the decision that they would not defend Judge Walker's ruling on appeal.
Perry v. Schwarzenegger – Proposition 8 Unconstitutional by dmataconis