What To Look For In Obama's Speech? Pretty Much Nothing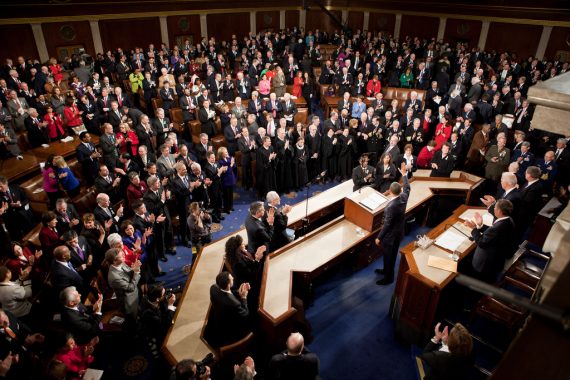 Dave Schuler links to this piece by Catherine Baum that I think pretty much summarizes what we'll be hearing from the President tonight:
Let's face it: If the president had a plan to create jobs, he wouldn't have kept it under wraps until now. Why take flak from Republicans and heat from the public if you have what it takes to turn the economy and labor market around?

Barack Obama doesn't have a plan to create jobs. Nor is that his job. The government's role is to provide an environment in which the private sector will create them. That should be his goal.

For weeks, the White House has been hyping the president's speech to a joint session of Congress. I suspect it will be full of pomp and circumstance signifying nothing (with apologies to Will Shakespeare). Obama will offer some warmed-over "stimulus," including aid to the states, extended unemployment benefits, temporary tax breaks and infrastructure spending; mortgage relief for homeowners; and perhaps regulatory relief for business. The price tag, according to those briefed on the speech: $300 billion.
As Dave notes, the President and his advisers would do well to learn the lesson of the highlighted sentences. They won't, of course, because the need to been seen doing "something" requires that they propose "something," even if it's pretty clear that it isn't going to work.
My guess is that, after the speech is over, even the pundits who support the Administration will wonder why the President wasted everyone's time on such an ineffectual, empty speech.