What Today's Scholars Can Learn From Watson and Crick
The famous "double helix" article was published 59 years ago today. It's worth a look.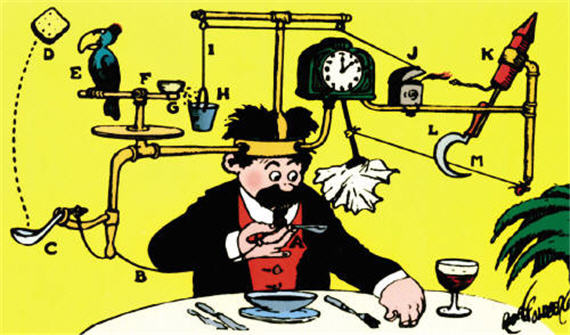 James Watson and Francis Crick published their groundbreaking article "A Structure for Deoxyribose Nucleic Acid," describing the double helix as the building block of DNA, 59 years ago today.
While 59th anniversaries aren't themselves noteworthy, Erin Simpson's retweet of PourMeCofee's mention of this anniversary prompted me to actually look at the Nature article for the first time. It had been out 30 years or so when I was first exposed to it in my high school science classes, so I've always known their names and that DNA was shaped like a double helix. But two things stand out to me from looking at the article itself, one trivial and one less so.
First, I'd always known DNA to stand for deoxyribonucleic acid, so it's mildly interesting that it went by a slightly different name when Watson and Crick had their breakthrough.
Second–and this is fascinating to me as someone used to modern scholarship–is that this milestone of science is shorter than most blog posts. As the writeup at Unwinding DNA puts it, "The paper is concise—only 128 lines—but behind each line is a story. We've filled in the space between the lines to shed light on the personalities and politics, the competition and collaboration that fueled this discovery and fuels the process of science itself."
Contrast this with a typical political science journal article of today, in which the obligatory review of the literature will be much longer than Watson and Crick's entire piece. In a mere 128 lines, these men manage to not only give a nod to the state of prior understanding, outline their case for why their research undermines and advances that understanding, and points to implications of this work that other scientists ought explore further. They also work in thanks to scholars from whom they've learned and who provided feedback on their research and acknowledge their funders.
There are a grand total of six footnotes.
Oh, and the thing is actually readable by an educated layman.
I'm not sure when the scholarly community changed course. But we really need to get back to 1953 and stat.
UPDATE: Commenter TylerH offers a plausible counter-analysis:
In the scientific literature, importance is *typically* inverse to article in length.
In the scientific literature, importance is *typically* inverse to article in length.

[…]

The pedestrian reality is that most science involves small, specialized elaborations on existing work. These papers require both documenting the details of the starting point and long detailed explanation of what is being added. Perforce, these are long, dry papers full of technical jargon. They can't be otherwise.

Important papers tend to be short papers. By definition, few papers are important. For the present, that means wading thorough a morass of long, tedious papers. But when we go the past we are only interested in the important papers, and thus the past seems an age of brevity.
That's much like the "today's music vs. yesterday's music" discussion. Since what we remember of previous eras are the songs with staying power, we remember only the very best songs from those eras and therefore tend to think of the 1960s, 1970s, etc. as a Golden Age of music.