What Trump Leaves Behind
A lousy column indirectly makes an important point.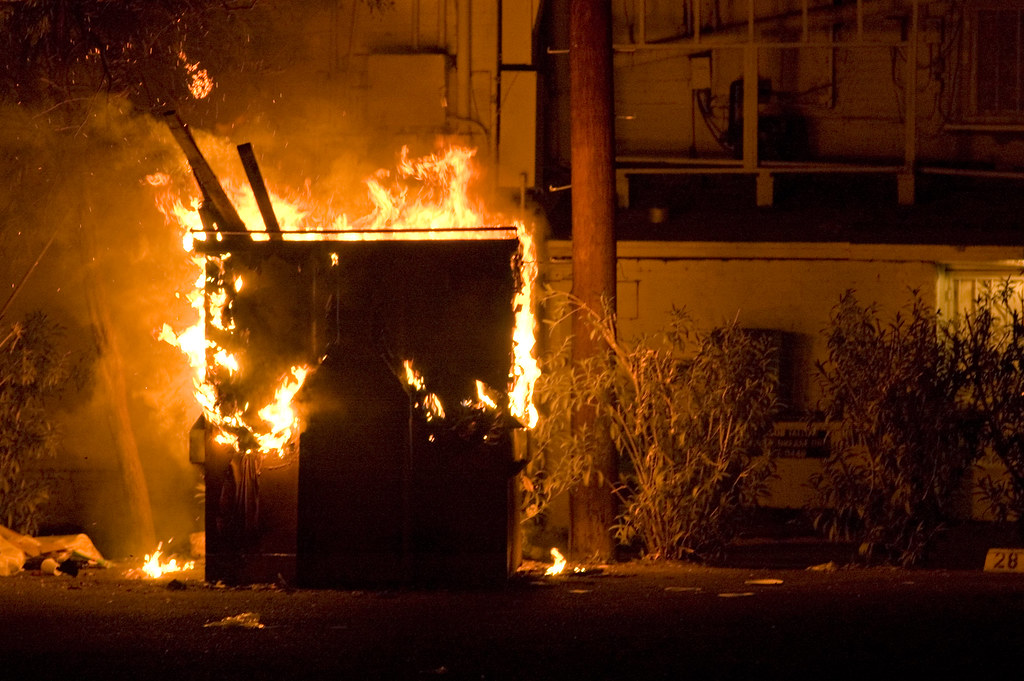 Catherine Rampell's latest column is headlined "Trump knows he's going to lose. He's already salting the earth behind him." It makes exactly the same claim in nearly the same words in the lede sentence. She fails rather spectacularly to demonstrate either claim. What she does do, however, is point to how much damage Trump and his Republican enablers have done to the government and thus the country.
Her main evidence, taking up the bulk of the piece, is Trump's appointment of the unqualified hack Judy Shelton to the Federal Reserve Board. At best, she's a lunatic who wants to take us back to the gold standard. At worst, she wants to politicize a body that can only function if it's perceived to be nonpolitical by openly coordinating with the administration.
So, that's bad and the Senate should soundly reject her. But Trump nominated her on July 2, 2019—at which time it was quite possible, if not more likely than not, that he'd win reelection. So, rather clearly, his selection isn't an attempt to "salt the earth" for the next administration. Rather, this is the caliber of individual with which he routinely surrounds himself.
Still, she devotes several paragraphs to the matter.
Her close is even weirder if it's intended to support the headline thesis:
Outgoing presidential administrations have engaged in petty, puerile pranks against their successors, such as stealing W keys from computer keyboards. This administration may be seeding something more sinister, across multiple critical institutions:

This landmine in the Fed. A hollowed–out State Department. Brain-drained statistical and scientific agencies. A shredded social safety net. A gutted immigration system, so financially mismanaged that about 75 percent of its employees are slated for furlough in two weeks. A hobbled higher-education system, once the envy of the world, now struggling to attract global talent because the administration has made it so difficult for that talent to study here. Perhaps a permanently lost tax-revenue stream from the past several decades of unrealized capital gains.

Of course, much could change before November. What might Trump do if, after so much destruction and earth-scorching, he wins reelection?

Perhaps he hasn't thought that far ahead. Or maybe he'd revel in the "Mad Max"-style landscape he's now cultivating. William Tecumseh Sherman left flames in his wake; Trump appears to prefer everything on fire, at all times, around him.
Again, none of this is evidence that Trump thinks he's going to lose or that he's intentionally sabotaging things for his successor. This is how he's governed since Day 1. While post hoc ergo propter hoc (after, therefore because) is a logical fallacy, it's at least an understandable one. Rampel is engaging in its opposite.
In the incredibly unlikely event Trump is re-elected he'll keep "salting the earth." Not because he's trying to leave his successor a mess but because he's an awful President who thinks career professionals are a Deep State standing in the way of implementing his moronic policies. And he's not entirely wrong on that.
In the much more likely event that Joe Biden is inaugurated next January 20th, he's going to inherit a mess that he won't be able to clean up in a single term. Even aside from the calamitous effects of the pandemic—which, to be clear, would have been calamitous under a President Hillary Clinton, simply less so—it's going to take years to rebuild the hollowed-out federal workforce.