What Makes Someone an Elitist?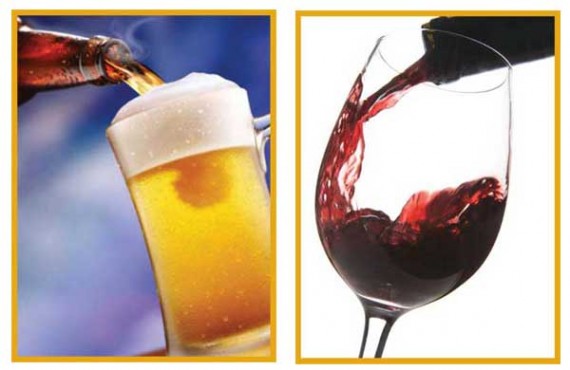 The rule of thumb for American politics in the media appears to be classifying politicians as being on the "beer-track" or "wine-track", or, in the alternative Hillary Clinton formation, "Starbucks vs. Dunkin' Donuts". In other words, if you prefer wine over beer or Starbucks over Dunkin' Donuts, then you are an "elitist", and if not, you're just a "regular person."
The problem with this formulation is that with the myriad of consumer choices to be made these days, this seems to be a simplisitic formula by which to judge elitism, doesn't it? For one thing, if you get coffee at Starbucks, are you more of an elitist than someone who gets a latte at Dunkin' Donuts?
Here are some other issues:
I prefer beer to wine, generally, but I prefer wine to what passes for "beer" to most Americans–the flavorless pilsners that go by Budweiser, Coors, etc. Is that elitist or not?
I prefer gin martinis to vodka martinis. Is that non-elitist, or does choosing between martinis automatically make one elitist to begin with?
I like smoking cigars, but not only do my firefighter and military buddies enjoy them, but my country club golfer friends do, too. So is cigar smoking elitist, or a regular joe thing?
I prefer prime rib to filet mignon–which I'm pretty sure makes me not an elitist. Still, how close a call is that? Is the non-elitist choice there "burger"?
I prefer local family pizza joints to Pizza Hut. On the one hand, preferring local to chains seems to put you in the elitist camp. On the other hand, family joints tend to be more working class places. So does that mean non-elitist? It's a tough call.
I can barely break 100 when I bowl, which I'm pretty sure makes me elitist, given the outcry over Obama's abysmal 37. On the other hand, my Wii bowling average is about 180. So does that make me non-elitist?
Really, somebody needs to put out some sort of guide for this so that reporters can keep it on hand. And let me know if I'm an elitist, too, wouldja?