What's So Bad About 'Flip-Flopping'?
Is it really such a bad thing when a politician changes a long-help position on a political issue?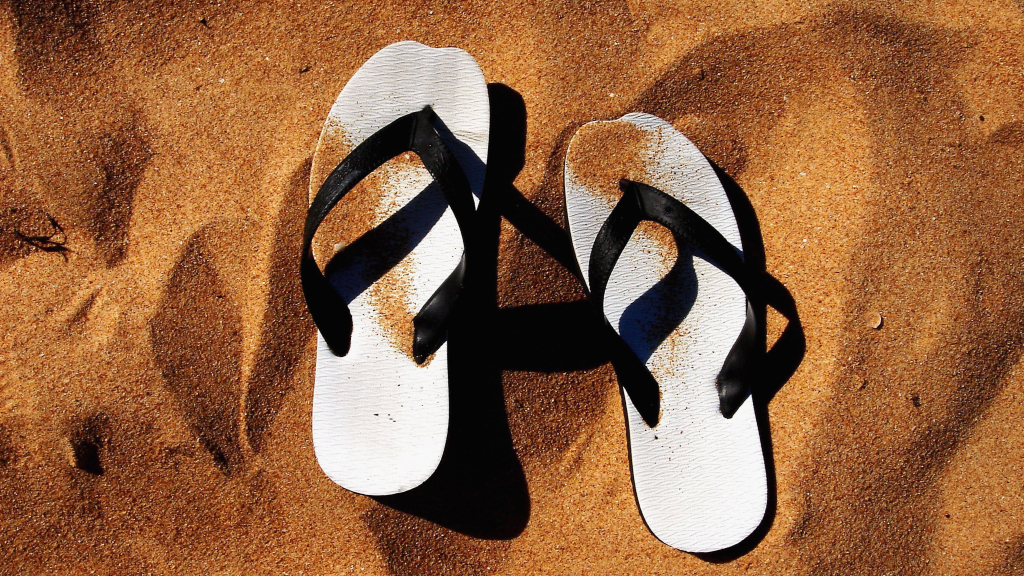 As I noted early Friday, former Vice-President Joe Biden reversed a position he'd held for more than forty years and has come out in opposition to the Hyde Amendment and its bar on Federal spending on abortion except in a limited number of exceptions. Not surprisingly, this has led to charges of flip-flopping from what mostly consists of conservative critics and pundits.
In discussing the matter on Twitter, though, I raised this question:
Paul Waldman at The Washington Post argues that Biden's change of position on the Hyde Amendment is a positive sign:
[T]his shows, as I have argued, that flip-flopping is actually good. It doesn't indicate an inherent weakness of character or make a candidate untrustworthy. That's because once a candidate changes their position on some important issue, they never change back. Those changes almost always happen in one direction: from a position that was out of step with their party to a position that is in step with their party.

Often it's because they go from representing a state or district where their party is in the minority and so they had to be more moderate, to trying to represent the national party, which means they have to bring themselves into alignment with their comrades. The classic case is Mitt Romney going from being a Republican in heavily blue Massachusetts to running to be the Republican nominee.

At other times it's it's because circumstances have indeed changed and so has the party. Hillary Clinton, who was part of the "Third Way" movement in the 1990s, ran as a much more liberal candidate in 2016 because the Democratic Party had moved to the left.

But in either type of case, the shift never reverses. This is especially true on the specific issues politicians have shifted on, because they know they're viewed with suspicion on that issue, so they must reassure their party that they're still on the team.

When a presidential primary campaign produces those flips, it's a sign that the system is working: The party is figuring out exactly what it stands for and where it has fallen short in putting its beliefs into practice. In some cases, as with the Hyde Amendment, that means it moves from a diversity of opinion that isn't discussed very much toward a clear consensus that will lead to action if they manage to take power.
The most common term for it, of course, is flip-flopping, and it's one I have used myself on several occasions to describe similar situations where a politician abandons a long-held position and changes their mind. Typically, it's meant to be derogatory, and it often ends up being used in political campaigning in such a way.
On some level, I suppose there is a certain logic to it. If you're someone who believes that political principles are the most important thing in a politician then a candidate who abandons those principles, in whole or in part, in what seems to be a politically opportunistic way is someone deserving of an attack. Additionally, generally speaking, it's seen as better for someone to be consistent in their ideology and their policy beliefs. Therefore, when someone changes their position on an issue, they open themselves up to being attacked as a "flip-flopper."
Why should this be considered a bad thing, though?
If a politician is changing their opinion or position on an issue in response to the fact that their constituents feel strongly about something, isn't that something we want to see in a representative democracy? Or what about a case where there is empirical evidence that contradicts a previously held belief, do we insist that a politician maintain a view that no longer comports with reality based on some notion of "consistency?"
The most classic recent example of this, of course, comes in connection with the issue of same-sex marriage. Two decades ago, most Americans, and the people who represented them, opposed marriage equality to the point where even Democrats in Congress supported, and a Democratic President signed into law, a bill that defined marriage as being only between a man and a woman. Over time, people began to change their position on this issue. Are these people to be denounced as "flip-floppers" or praised for the fact that they have seen the light and come to support equal rights for gay and lesbian couples? The same can be said for a number of other issues.
In the end, it all boils down to what voters want, something about which political pundits inevitably believe that they know. For those who are committed to an ideological view of the world, whether it's conservative, liberal, libertarian, or whatever, the answer is that the American people want a politician committed to a rigid and unmoving ideology not swayed by poll numbers or election results. For the more pragmatic, the answer is that most voters respond more to results and whether or not a politician is willing to listen to the voters, listen to the evidence, and change their minds when reality points in a different direction from ideology. Obviously, the ideologue will be more dismissive of the politician who "flip-flops" than the pragmatist will.
To be sure, there is often no small degree of political opportunism involved when a candidate changes a long-held belief in the way that former Vice-President Biden has done on the Hyde Amendment, but again I have to wonder if that's such a bad thing. The question boils down to whether we want rigid ideologues as our political leaders or people with open minds.
I'll leave that one for the readers to hash out in comment thread.