When Do Polls Open And Close?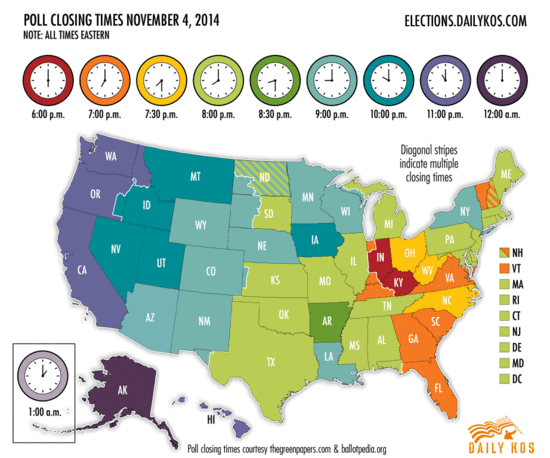 Ballotpedia has a complete guide for opening and closing times for every state in the country.
And DailyKos has a guide of what to watch and when to watch for it as polls close, which starts at those portions of Kentucky and Indiana where the closing time is governed by Eastern Time, although it is generally the case that networks tend not to report anything out of those states while voting is still going on in the western parts of those states. The game then picks up at 7pm Eastern and continues until well past Midnight, when Alaska finally closes.
As they say in Chicago, vote early and vote often!