When Douchebaggery Goes Viral
The Internet is public and forever. But maybe it shouldn't be.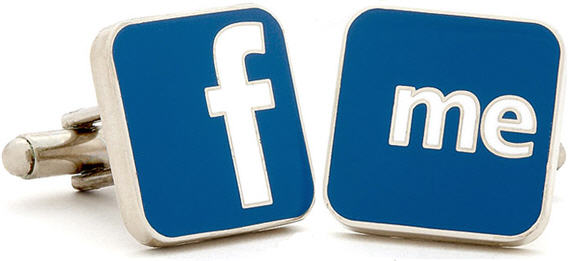 TBogg brings us the delightful tale of a previously unknown man who tweeted some vulgar comments at Sandra Fluke, had them go viral when Fluke retweeted it and TBogg and others reposted the exchange elsewhere, and now is threatening to sue FireDogLake and Google if they don't take his comments off the Internet.
As most readers know, the Internet is forever. If you have a reasonably distinct name, people will be able to find out all manner of stuff about you via Google if you've done something that makes you Internet famous. Even if it was a one-time thing and totally out of character–it's just there.
Thankfully, I've always grasped this intuitively. It helps that the Internet as we know it, the World Wide Web that sprang up with the advent of the Mosaic browser and graphical interfaces, emerged when I was in my late 20s. I've been a rather avid user since pretty much the beginning and thus not only grew up with the medium but also came to full adulthood without it. That is, I am not only "aware of all Internet traditions" but experienced it as something new and thus a change from what existed before.
I'm not sure that people in their 20s really understand it in the same way. They see it as a social conversation tool and share all manner of things in public that we used to keep private. People put things on Facebook, personal blogs, and Twitter with no real awareness that they can come back and bite them in the ass later.
Now, in this particular case, it's hard to feel much sympathy. Using such vulgar epithets in the manner that this individual did is surely an indicator of deep-seated misogyny; it just doesn't come off as an aberration. Then again, while he might be the kind of douchebag that thinks that kind of thing all the time, he might not be the kind of douchebag that says that kind of thing. Those are very different categories of douchebaggery. Maybe he had a bit too much to drink. Maybe his girlfriend had just dumped him. Maybe it was just a particularly bad day.*
But here's the thing: Sandra Fluke is, through her choice, something of a public figure. A very minor and tangential one, so one still off limits in my judgment from the full onslaught of the media fray. But she's a grown woman fully aware that she's making statements in public and indeed intentionally engaging the public. Her douchebaggy interlocutor here, is a purely private actor aside from his rude interaction with Fluke.
So maybe there ought to be some way for this douchebag to get his indiscretions off of The Google and his permanent record. I haven't the foggiest idea how to implement that, much less whose call it should be. But maybe the Internet shouldn't be forever for everyone. For public figures–especially elected politicians–it should be. But for random doucebags who had a particularly douchebaggy day on Twitter? Maybe not.
*UPDATE: There's mounting evidence that the individual in question is a serial douchebag, lessening my sympathy for his plight in particular even further. But the essay really isn't about this particular douchebag but the permanent infamy of the Internet age.