When Will It Not Be News That Someone Is Gay?
Ellen Page is gay. So is Michael Sam. Shouldn't we be aiming for the day when the response to news like this is "So what?"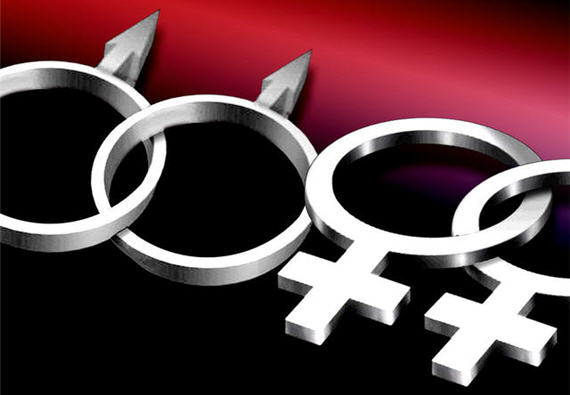 News broadcasts this morning are reporting that actress Ellen Page announced that she is gay during a speech to a gay rights group last night:
(CNN) – Hollywood actress Ellen Page, known for her role in the movie "Juno," announced she is gay, in a very public way.

Page broke the news during an emotional speech Friday in a crowded conference hall in Las Vegas, her publicist confirmed to CNN.

"I'm here today because I am gay. And because… maybe I can make a difference," Page told a crowd at an event called Time to THRIVE, a conference to promote issues of the gay community.

The Canadian star got a standing ovation during the speech.

"I am tired of hiding and I am tired of lying by omission," Page told the crowd. "I suffered for years, because I was scared to be out."

(…)

Page, who is set to star in an upcoming X-Men movie, said she had learned a lot from others who have publicly announced their sexual orientation.

"We deserve to experience love fully, equally, without shame and without compromise," she told the crowd.
Along with the announcement earlier this week from University of Missouri Defensive Lineman Michael Sam that he was gay, this announcement, got me wondering about where we actually stand as a nation when it comes to the acceptance of gays and lesbians and what some in the media continue to call their "lifestyle" for some reason. As we've noted here at OTB many times in recent years, public acceptance of homosexuality, homosexual relationships, and same-sex marriage have changed rapidly in a very short period of time to the point where you see that most Americans are just fine with all three, with support growing as time goes by. Public acceptance of gays and lesbians, their relationships, and the idea that they ought to be allowed to marry and raise children like the rest of us has increased at a faster pace than public attitudes changed regarding African-Americans did in the wake of the Civil Rights Movement and Supreme Court decisions such as Loving v. Virginia.  The only significant demographic that hasn't caught up in this manner consists largely of older people and, well, they're not exactly the future of the country. Given all of that, one has to think that, at some point, we'll be in a world where the whole idea of people announcing that they are gay is about as newsworthy as if they announced they were left-handed. In some parts of society, one could argue that we've already reached that point.
Ellen Page, for example, works in an industry that has been open, accepting, and supportive of homosexuals for a long period of time. Yes, there was a time when movie stars such as Rock Hudson and others were forced to keep their sexual orientation a secret both because of public attitudes that could potentially ruin their careers and because of the prejudices of the executives who ran the studios that they depended upon for work. For at least the past twenty years, if not longer, though, Hollywood and the artistic community in general have become far more accepting of gays and lesbians and, indeed, a powerful lobbying force for things such as gay rights and marriage equality. Moreover, there are now large numbers of television, movie, and recording artists who are openly gay and who have clearly not suffered professionally because of that fact. So, while Page may have kept her private life private for personal reasons, it's clear that the announcement she made last night isn't going to harm her professionally to any significantly degree.
Of course, Hollywood and the artistic world are not necessarily reflective of the state of our culture as a whole and there remain places where people who are gay may not necessarily feel safe in coming out of the closet. As I noted earlier this week — see here and here — the reason that Michael Sam's announcement about his sexual orientation is so significant is that he is likely to be the first openly gay person to play in an American team sport. Obviously, there have been gay people in professional sports in the past, including each of the major American team sports. This fact was confirmed last year when Jason Collins, who had played on a number of National Basketball Assn. teams over the course of a decades but is no longer an active player, came out of the closet. Long before Collins, there was Glenn Burke, who played Major League Baseball for three years for the Dodgers and Athletics and was out of the closet to his teammates if not the public. Obviously, there have been others over the years in all of the professional sports leagues, but for cultural reasons, both inside and outside the locker room. That's why the Michael Sam story is important, and why he could potentially play an important role in making American professional sports more open toward gay and lesbian athletes.
Finally, it's important to realize that gays and lesbians still face the possibility of discrimination or shunning in the far less public areas of our culture where most Americans live and work. In those areas, coming out of the closet is far more difficult than it might be for someone who lives their life in the public eye and is likely to remain that way for some time to come. Additionally, individuals, whether they are public personalities or not, may still face difficulties with family members and friends if they reveal their sexual orientation. For that reason alone, I tend to agree with people who argue that there is some value in the coverage that is given to the Ellen Page's and, especially, Michael Sam's of the world coming out of the closet in that it provides some example and, perhaps, some encouragement and support to others who feel like they cannot.
That leads us, though, to the question that serves as the title to this post. How close are we to the day when someone, whether they are a celebrity, a sports star, or just the guy or girl in the next cubicle is gay is as unremarkable as the fact that they are straight, or left-handed, or that they prefer Vanilla Ice Cream to Chocolate? Ideally, that's what we as a culture should be aiming for, right?