Where Are America's Pubs? Why, America of Course.
Some DC based hipsters want to know why America doesn't have good pubs like in London. It turns out, they're everywhere.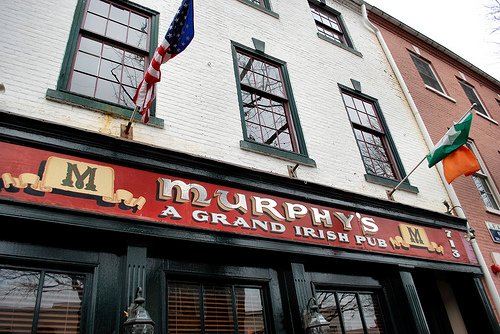 Megan McArdle, Matt Yglesias, and Ryan Avent all complain that America does not have corner pubs in the way England does and speculate as to why that might be, fingering regulatory issues.   Matt Steinglass insists it's mostly about different cultures.
This sparks Andrew Sullivan's interest.   Reader responses pour in to tell him that, first off, London pub culture is changing for the worse.  And, it turns out, the pub culture for which our hipsters pine is alive in well in America, albeit not in DC or Manhattan.  They should go to Wisconsin.  And Portland. And Chicago.
Hell, they're all over the DC suburbs of Northern Virginia, too.  We even allow brew pubs, whether of the chain variety (Gordon Biersch is a personal favorite) or the local (Old Dominion).  Granted, most of them aren't places where people can easily stumble home afterwards; that's just not how people live here.  Then again, it's quite possible in Old Town Alexandria, just across the Potomac.