Where New Americans Are Coming From, And Where They Live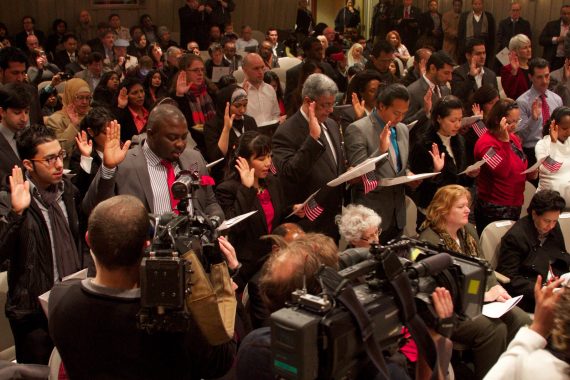 Last year, there were 779,829 immigrants who became U.S. citizens according to the Federal Government.
Dara Lind at Vox took the data and created this map showing where those people came from: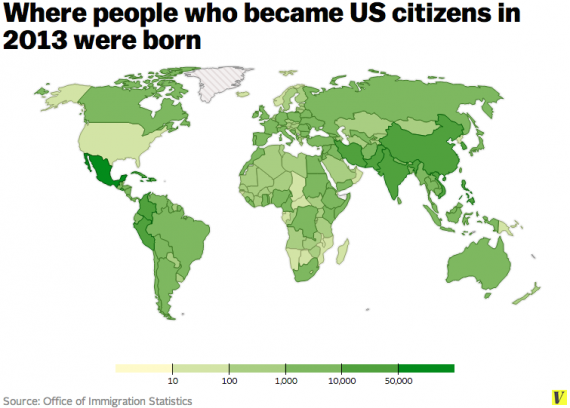 Not surprisingly, Mexico is at the top of the list, with India, China, and the Phillipines also providing large numbers. Interestingly, smaller nations such as the Dominican Republic, Cuba, and Haiti were also a big source of new citizens. And not one of the nations in the top twenty was European.
As for where these new citizens live, it's probably not surprising that most of them live in the same states where many Americans have moved in recent decades, although New York and New Jersey also took in their fair share: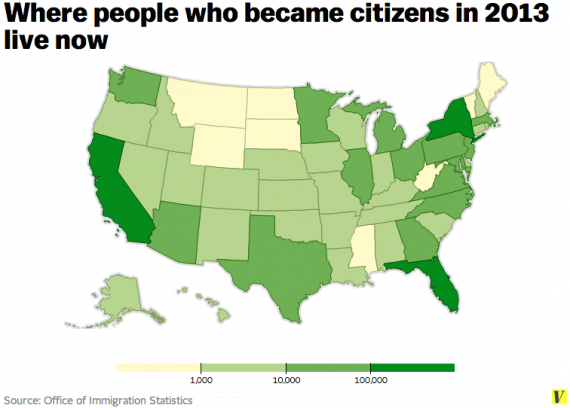 Every state got some new citizens, even Wyoming which is at the bottom of the list with 242 new citizens.