Where Will The Jobs Come From, And When Will They Get Here?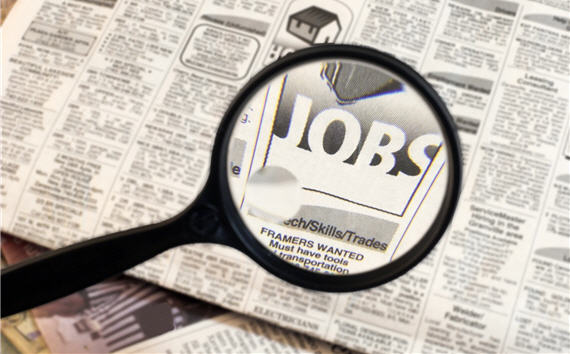 If you're looking for a job in some of America's hardest hit cities, it may be awhile before you find one:
A new economic report commissioned by the U.S. Conference of Mayors, which is meeting this week, predicts that at least 50 metro areas, or about one-in-seven cities, in this country won't see a return to pre-recession employment levels until 2020.

Many people have said that the unemployment rate could be a key to Obama's chance of re-election. So, many people have been watching and predicting what it could be by the end of 2012. The mayors' analysis predicts that of the 363 metro areas in the report 75 will still have double-digit rates of unemployment by the end of the this year. Overall, IHS put the unemployment rate at 8.6% at the end of 2011, and says that gauge won't go below 8% until sometime in 2013
And, of course, some parts of the country are likely to see a faster recovery than others:
In New York, employment is supposed to regain its pre-recession level by the middle of 2013. That means the job market in the Big Apple will probably feel pretty healthy by the end of 2012. However in Los Angeles, the jobs market is not supposed to return to its peak until mid 2018. So Los Angeles votes are likely to still be pretty unhappy with Obama, at least when it comes to the economy, when they head to the polls next year.
Meanwhile, if you're looking for a job now, Matthew Yglesias passes along this chart showing where recent job growth has been: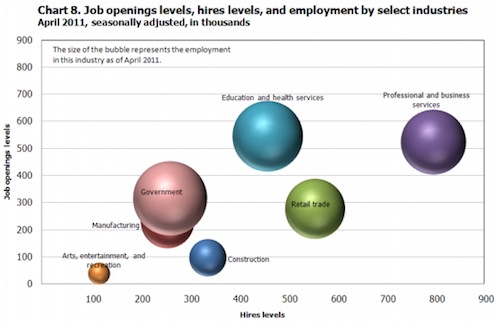 Education and health services are the fastest growing fields, but if you're looking for work in construction, manufacturing, or retail, you're going to have a rough go of it.