While Democrats Debate, Republicans Push Forward On Judges
While Democrats debated among themselves about health care plans that will likely never become law, Republicans were pushing forward with judicial confirmations.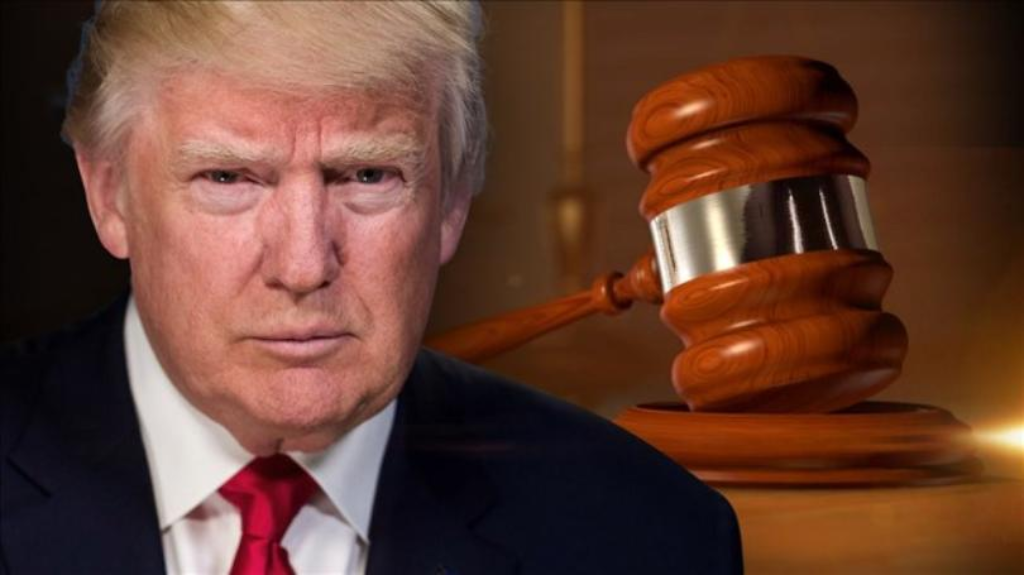 While there isn't much going on in Congress in terms of legislative activity, the Republican-controlled Senate continues to move forward in an almost single-minded fashion with the task of confirming President Trump's judicial nominees:
The Senate confirmed 13 of President Trump's judicial picks this week, helping clear the deck ahead of the five-week August recess. The nominees were split up throughout the week with four confirmation votes taking place on Tuesday and nine on Wednesday, three of which were by voice votes. "For too long fairly uncontroversial judicial nominees just like these have been held up and delayed by our Democratic colleagues even when the vacancy qualifies as a judicial emergency. Uncontroversial district judges used to be confirmed promptly in big groups by voice vote," Majority Leader Mitch McConnell (R-Ky.) said from the Senate floor ahead of the votes on Wednesday.

Republicans have placed a premium on confirming Trump's judicial picks, arguing that they are the best shot at having a long-term impact on the direction of the country. Republicans have confirmed more than 100 court picks for Trump since 2017, including two Supreme Court justices and a record number of appeals court judges. The confirmation of 13 nominees is down from the 19 judges Senate Republicans had planned to confirm before leaving Washington until September. The other judges are expected to get a vote once the Senate returns in September. In addition to judicial picks, the Senate also confirmed other nominations including Kelly Craft to be the U.S. ambassador to the United Nations. Democrats came under intense fire from progressive activists last year when they agreed to speed up votes on Trump's judicial picks ahead of breaks in August and October. Democrats argued at the time that the nominees were going to get confirmed anyway and speeding up votes allowed vulnerable incumbents more time on the campaign trail.

Kristine Lucius, executive vice president for policy and government affairs at The Leadership Conference on Civil and Human Rights, urged Democrats to force each of the nominations to have roll call votes this week.

"Senators must put an end to this blatant disrespect to our judicial system, traditions, and democracy. They must demand that each nomination receives a roll call vote, so the public knows where their senators stand," she said.
The Washington Post has more, including the fact that the latest round of confirmations took place at the same time as two Democratic debates during which there was no mention whatsoever of judicial nominees:
The president's ability to nominate judges to lifetime appointments on the federal courts never came up during the two nights of debate this week involving the Democratic candidates.

Over those same two days, the Senate confirmed 13 of President Trump's judicial nominees, giving Republicans a remarkable 144 judicial appointments since his inauguration and allowing him to reshape the courts and their decisions for decades, filling them with conservative jurists.

Trump owes much of his success to Senate Majority Leader Mitch McConnell's singular focus on confirming judicial nominees.

McConnell (R-Ky.) most notably refused to fill a Supreme Court vacancy during the final year of Barack Obama's presidency, but he also stonewalled Obama's lower bench appointments. And with a rule change in 2017, he sped up confirmations of Supreme Court nominees, requiring just a simple majority, clearing the way for Trump's first high-court nominee, Neil M. Gorsuch. The push for confirmations continues.

McConnell briefly mentioned judges in remarks Thursday as the Senate prepared to leave for its weeks-long summer recess.

"We've made a big dent in the backlog of President Trump's well-qualified nominees for federal office," he said. A news release from Senate Republicans on Thursday listed "transforming the courts" as the first of several GOP accomplishments in this session.

This year, the Senate has confirmed 13 of Trump's nominees for the circuit court and 46 district court picks. In total, the Senate has confirmed two Supreme Court justices — Gorsuch and Brett M. Kavanaugh — 43 circuit court judges and 99 district court judges since Trump took office.

The president often talks about his judicial success; he has appointed 1 out of every 5 judges on the appellate bench. The prospect of reshaping the courts energized GOP voters in 2016, and it stands as a powerful argument with core Republican voters for 2020. Yet the issue of the courts has barely attracted the same attention in the Democratic presidential race.

In the two rounds of debate so far, the moderators have focused on health care, immigration and the candidates' records. The subject of judicial picks has not been broached.


To put this matter in perspective, to date Trump has managed to get more Judges approved by this point in his Presidency than Ronald Reagan, George H.W. Bush, George W. Bush, or Barack Obama. The only President who managed to have a better success rate than Trump at this point is Bill Clinton, and even then Trump's momentum suggests that he will surpass even Clinton by the end of his first term. If he manages to get re-elected and the Republicans maintain their hold on the Senate then that pace is likely to continue, especially as more Judges appointed by previous Presidents take Senior Judge status or retire altogether.
So far, Trump has appointed and gotten confirmed 101 District Court Judges, 43 Judges on the Circuit Courts of Appeal, and, of course, 2 Supreme Court Justices. That's a total of 146 judicial appointments. (Source) In addition, there are at least 34 Trump nominations that are in various stages of the confirmation process which will no doubt be acted on by the Senate when it returns after the August break. (Source) Indeed, one can expect that Majority Leader McConnell will continue to give these appointments the priority on the Senate's agenda that they have enjoyed since January 2017.
Historically, it has been the case for quite a long time now that Republican voters are far more concerned with judicial nominees than Democratic voters, and certainly more concerned about that issue than non-aligned voters who may be persuadable by either party. This has largely been the case in the more than four decades since the Supreme Court's decision in Roe v. Wade and the extent to which the abortion issue in particular has caused the issue of judicial appointments to become more and more politicized. This became even truer in the wake of the political fights over the nominations of Robert Bork in 1986, Clarence Thomas in 1991, and most recently Brett Kavanaugh in 2018. For a generation or more, conservatives have placed exceeding importance on judicial nominees and it has been successful both as a fundraising model and as a get out the vote motivator.
By contrast, Democrats generally don't place nearly as much importance on judicial nominations and it certainly hasn't proven to be the motivator that it has historically been on the right. The Merrick Garland controversy in 2016, for example, was mentioned in passing by some Democratic candidates for the Senate and maybe once or twice by Hillary Clinton but it most certainly not a primary motivational factor for any demographic on that side of the aisle and there's no indication at all that Republicans paid any kind of political price for holding up his nomination. Additionally, one doesn't picture Chuck Schumer pursuing confirmations with the same sort of single-mindedness we're seeing from Mitch McConnell, who is clearly intent on getting as many Trump appointing as possible confirmed before the 2020 election. So we can expect this to continue for the next sixteen months at least.