Whistleblowers vs Leakers vs Spies
Yes, officials who follow the law are "whistleblowers."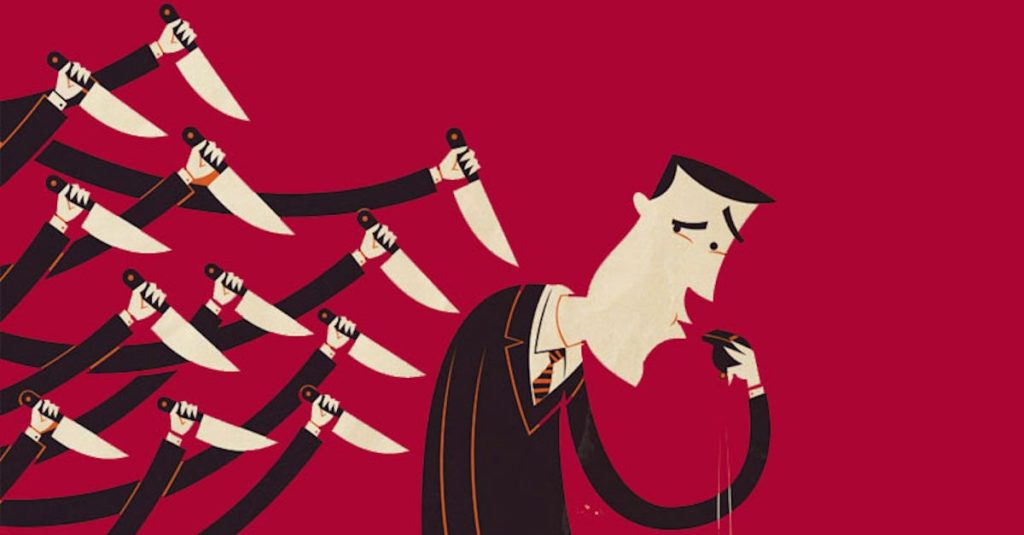 Rolling Stone's Matt Taibbi makes a bizarre argument: "It's an insult to real whistleblowers to use the term with the Ukrainegate protagonist."
The unnamed person at the center of this story sure didn't sound like a whistleblower. Our intelligence community wouldn't wipe its ass with a real whistleblower.

Americans who've blown the whistle over serious offenses by the federal government either spend the rest of their lives overseas, like Edward Snowden, end up in jail, like Chelsea Manning, get arrested and ruined financially, like former NSA official Thomas Drake, have their homes raided by FBI like disabled NSA vet William Binney, or get charged with espionage like ex-CIA exposer-of-torture John Kiriakou. It's an insult to all of these people, and the suffering they've weathered, to frame the ballcarrier in the Beltway's latest partisan power contest as a whistleblower.

[…]

I've met a lot of whistleblowers, in both the public and private sector. Many end up broke, living in hotels, defamed, (often) divorced, and lucky if they have any kind of job. One I knew got turned down for a waitressing job because her previous employer wouldn't vouch for her. She had little kids.

The common thread in whistleblower stories is loneliness. Typically the employer has direct control over their ability to pursue another job in their profession. Many end up reviled as traitors, thieves, and liars. They often discover after going public that their loved ones have a limited appetite for sharing the ignominy. In virtually all cases, they end up having to start over, both personally and professionally.
There's a lot more there but you get the gist.
Let's stipulate that Taibbi and I come at this from very different perspectives. He's a journalist who sees his profession as the ultimate check on abuse of political power. I'm someone who has held government security clearances at various points in my career, including at present, and very much believe in safeguarding the nation's secrets.
To the extent the classification process is being abused by those in power—as I believe it was by the President himself in this case—it is the duty of those who have taken an oath to the Constitution to report it. Which is why Congress has created a formal whistleblower system. And which the whistleblower in this case followed.
Edward Snowden, on the other hand, was a Russian agent out to damage the security of the United States of America.
Bradley (now, Chelsea) Manning, was a dupe of Julian Assange—also effectively a Russian agent out to damage the security of the United States of America.
In both cases, they released vast amounts of classified information willy nilly, ostensibly to expose wrongdoing. But neither were "whistleblowers." Snowden apparently became a government contractor with the express purpose of stealing classified information; he had no way of knowing ahead of time what secrets there were on which to blow a whistle. Manning's case is much more complicated, having at least partly to do with his/her gender dysphoria.
Regardless, to the extent they were interesting in "blowing a whistle," there were channels to do so within the confines of the system. Neither attempted to do so.
Drake's case, with which I'm much less familiar, is of a different piece. He had misgivings about an NSA program and reported those through the designated channels, including the Congressional oversight committees, and got nowhere. Eventually, he went to press with his concerns but claims he was scrupulous in making sure that nothing he revealed was classified. He's an unauthorized* leaker, a practice about which I have mixed feelings, and also a "whistleblower," since he went through legitimate channels.
To me, the fact that the Ukraine whistleblower seems to be enjoying wide support within intelligence and other national security circles is a sign that he did the right thing, not that he's not a whistleblower.
I don't have sufficient information to know whether Drake was on the right side in his dispute with his agency's leadership. But he was simply on the losing side of a debate over two programs. That the one ultimately chosen was apparently an expensive boondoggle vindicates him somewhat, obviously, but it doesn't mean the other side was guilty of misfeasance, much less malfeasance.
Going to the press, as Mark Felt did under the "Deep Throat" alias during the Watergate affair, can certainly be justified. And, in his case, it was purely a matter of crimes to achieve domestic political goals, with no classified information at stake. But, in most of these cases, there's a legitimate route to expose genuine wrongdoing. Even Felt could have gone to Congress rather than Bob Woodward and Carl Bernstein; indeed, he may well have been more effective had he done so.
__________________
*Quite often, "leaks" to the press are authorized by appropriate authorities for a variety of legitimate and questionable purposes. I have mixed feelings about that practice as well but it's of a different piece.