White House Refusing To Apologize For "Joke" About John McCain
The White House isn't apologizing for an aide who made a joke about John McCain's most likely terminal illness. That shouldn't be surprising.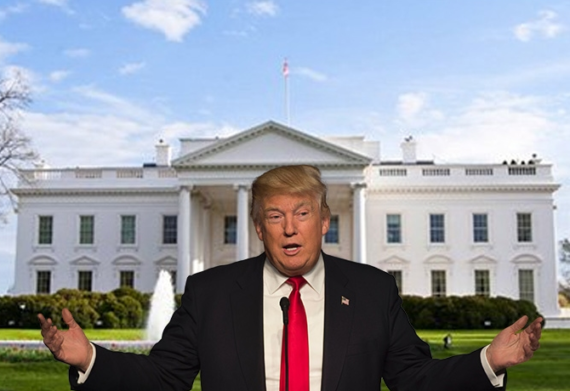 The White House is refusing to apologize for a tasteless joke made by a White House aide during a meeting regarding Arizona Senator John McCain:
WASHINGTON — The White House declined on Friday to renounce or apologize for an aide whose joke at a meeting that Senator John McCain was irrelevant because he would soon die went viral, outraging relatives, friends and admirers of the ailing lawmaker.

Sarah Huckabee Sanders, the White House press secretary, said she would not comment on a closed-door meeting where the joke was made. And she offered no words of regret over the remark or sympathy for Mr. McCain, a Republican senator and two-time presidential candidate who is battling brain cancer at his Arizona ranch.

"I'm not going to validate a leak one way or the other out of an internal staff meeting," Ms. Sanders said. Asked why she would not simply apologize to Mr. McCain, she said, "I'm not going to get into a back and forth because, you know, people want to create issues of leaked staff meetings."

But she denied that President Trump, who in 2015 said that Mr. McCain was "not a war hero" because he spent more than five years as a prisoner in North Vietnam and that he preferred "people who weren't captured," had set a tone of disrespect. "We have a respect for all Americans and that is what we try to put forward in everything we do, both in word and in action, focusing on doing things that help every American in this country, every single day," Ms. Sanders said.

Mr. McCain's friends lashed out at the White House for gross insensitivity. "People have wondered when decency would hit rock bottom with this administration," former Vice President Joseph R. Biden Jr. said in a statement. "It happened yesterday."

"Given this White House's trail of disrespect toward John and others," he added, "this staffer is not the exception to the rule; she is the epitome of it."

The aide, Kelly Sadler, a special assistant to the president, made the comment on Thursday, just three days after Melania Trump unveiled what she called a "Be Best" campaign to encourage children to put kindness first in their lives.

The conversation turned to Mr. McCain's opposition to Mr. Trump's nominee for C.I.A. director because of her past ties to an interrogation program that used torture on terrorist suspects. "It doesn't matter," Ms. Sadler said, "He's dying anyway."

About 20 people were in the room; some gasped while a few laughed, according to some who were there, but no one challenged Ms. Sadler at the time. Some colleagues said afterward that they were unhappy she made the remark, and the White House issued a written statement Thursday expressing respect for Mr. McCain. But Ms. Sanders confirmed that Ms. Sadler was still on the job.

Ms. Sadler works in the White House communications office focusing on illegal immigration. According to an online biography, she graduated from Hamilton College in 2002 with a degree in Chinese and international relations and later earned a master's degree in broadcast journalism at Northwestern University. She has worked as a management consultant and then as a reporter for Bloomberg and later The Washington Times.

Mr. McCain's family expressed astonishment and outrage after the remark became known. "May I remind you my husband has a family, 7 children and 5 grandchildren," his wife, Cindy McCain, wrote to Ms. Sadler on Twitter.
McCain's daughter Meghan also responded to the comment yesterday on The View:
I'm not sure that Sadler should be fired for a very stupid and offensive "joke" made behind closed doors, but at the very least she should be publicly admonished and the White House owes Senator McCain far more than the milquetoast statement that it issued yesterday. That, apparently isn't going to come and it's not entirely surprising. In another era, a White House aide who said something like this would have gotten a rebuke from their direct boss at the very least, and possibly even someone as high as the White House Chief of Staff. As I said yesterday, though, this is an Administration headed by a man who built his political career on insults and hate. It's no surprise that the people who work for him would feel free to mimic that rhetoric.