White House's Revised Contraceptive Proposal Unlikely To Satisfy Critics
The Obama Administration's proposed solution to the impasse over contraceptives is unlikely to end the debate.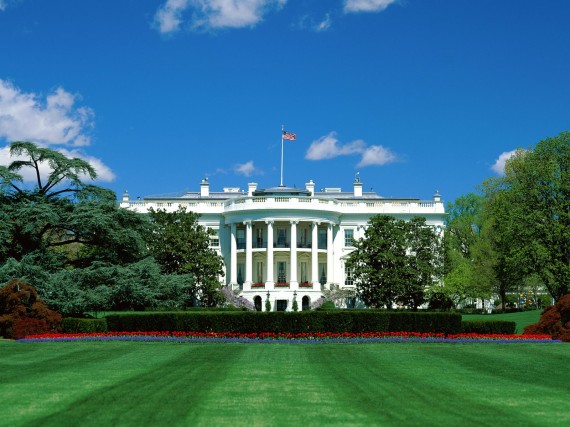 As anticipated, earlier today the Obama Administration announced a change in the requirement for employers to provide contraceptive coverage in the insurance they are required to provide to employees under the PPACA. Unfortunately it seems like more of a smokescreen than a solution and seems to be based on the idea that there is such a thing as "free" birth control:
Seeking to allay the concerns of Catholic leaders and head off an escalating political storm, President Obama on Friday announced an adjustment to the administration's health-care rule requiring religiously affiliated employers to provide contraceptive coverage to women.

Women still will be guaranteed coverage for contraceptive services without any out-of-pocket cost, but will have to seek the coverage directly from their insurance companies if their employers object to birth control on religious grounds.

Religiously-affiliated non-profit employers such as schools, charities, universities, and hospitals will be able to provide their workers with plans that exclude such coverage. However, the insurance companies that provide the plans will have to offer those workers the opportunity to obtain additional contraceptive coverage directly, at no additional charge.

Churches remain exempt from the birth-control coverage requirement. And their workers will not have the option of obtaining separate contraceptive coverage under the new arrangement.

The administration's decision to make an adjustment reflected the high political stakes of an issue that had generated intense criticism in recent days from a growing chorus of Catholic and Republicans leaders, as well as some Democrats. In Congress and on the campaign trail, leading Republicans attacked the Obama administration's position as a war on religion.

In an appearance in the White House briefing room, Obama said he instructed aides to craft a solution quickly in the wake of the outcry.

"After many genuine concerns were raised over the last few weeks — and the more cynical desire to make this into political football — it became clear that spending months hammering out a solution not an option; we had to move this faster," Obama said, flanked by Health and Human Services Secretary Kathleen Sebelius, whose agency is administering the rule.

"I've been confident from the start we could work out a sensible approach here," the president added. "Some folks in Washington may want to treat this as another political wedge issue, but it shouldn't be. I never saw it that way. It's people with goodwill on both sides of the debate sorting through a complicated issue to find a solution that works for everyone. Today's announcement has done that."

White House officials said Obama called Archbishop Timothy Michael Dolan, Keehan and Planned Parenthood President Cecile Richards to explain the new rules. The officials declined to elaborate on the nature of the conversations.

During a conference call with reporters to explain details, a senior White House official said that the impact of the change on insurers would be cost neutral–and even potentially cost-saving–because on balance it would reduce the need to provide medical coverage related to unwanted pregnancies and other conditions that can be avoided with birth control.

"The new policy ensures women can get contraception without paying a co-pay and addresses important concerns raised by religious groups," the White House said in a statement.
Not surprisingly, Administration allies and other groups on the left are hailing the new compromise — after all, who doesn't like to get stuff when other people are going to be paying for it? — but it's unclear how Church groups are going to react to this. To some extent, it seems like a shell game after all. Unlike the Hawaii Rule, the new plan does not contemplate employees paying for the additional cost of contraceptive coverage (which is, in all likelihood marginal at best) but it also doesn't require religious employers to pay for the coverage. Instead, the payments will be made by that abstract entity the "insurance company" who some people in the White House apparently think has a pot of money somewhere that comes from some unknown source. However, as Sarah Kiff notes, there is a huge catch in the plan as revised that is likely to make it difficult to sell:
The catch here is that there's a difference between "revenue neutral" and "free." By one report's measure, it costs about $21.40 to add birth control, IUDs and other contraceptives to an insurance plan. Those costs may be offset by a reduction in pregnancies. But unless drug manufacturers decide to start handing out free contraceptives, the money to buy them will have to come from somewhere.

Where will it come from, since neither employers nor employees will be paying for these contraceptives? That leaves the insurers, whose revenues come from the premiums that subscribers pay them. It's difficult to see how insurance companies would avoid using premiums to cover the costs of contraceptives. They could, perhaps, use premiums from non-religious employers. Those businesses wouldn't likely object on faith-based grounds, but they probably wouldn't be keen on footing the bill for people who aren't on their payrolls.
The proposal is also likely to raise concerns among religious employers, who may think (not entirely incorrectly, I would submit) that the cost of the contraceptive coverage will still ultimately come out of the insurance premiums they pay, and that it will be taken into account when premium increases are calculated over the life of the plan. From the perspective of the Catholic Bishops and the other religious organizations that have been protesting about this rule, it's hard to see what has really changed from the original rule. As I said, it's not as if the insurance companies have sources of revenue independent of the premiums they receive (or that it would even be proper for them to use those revenues for insurance purposes if they did), so ultimately the only entities that pay for the cost of coverage are the employer or the employee.
As I've said since the start of this debate, for me this isn't a religious argument. I'm still not entirely convinced by the religious liberty arguments that the Church and its allies make, although whether or not those claims succeed in court is less important than the political impact that they might have. For me, the issue is whether Congress and the White House should be dictating the terms under which employers provide non-salary benefits to their employees at all. That's a much larger debate, of course, and it will likely end up being resolved by the Supreme Court. However, if the Obama Administration truly wants to accommodate the concerns of religious institutions, then it needs to get off the high horse and admit that there is no such thing as "free" birth control, or "free anything else for that matter. Someone will end up paying for it in the end and, unless they want to take the political risk of alienating Catholics and other religious voters with a change that seems to be little more than a fig leaf, then maybe they need to consider something like the Hawaii Rule even if that means that employees end up picking up the cost.
Update: This statement from the National Conference of Catholic Bishops, while not an endorsement at all, is more positive than one might have expected:
WASHINGTON— The United States Conference of Catholic Bishops (USCCB) sees initial opportunities in preserving the principle of religious freedom after President Obama's announcement today. But the Conference continues to express concerns. "While there may be an openness to respond to some of our concerns, we reserve judgment on the details until we have them," said Cardinal-designate Timothy Dolan, president of USCCB.

"The past three weeks have witnessed a remarkable unity of Americans from all religions or none at all worried about the erosion of religious freedom and governmental intrusion into issues of faith and morals," he said.

"Today's decision to revise how individuals obtain services that are morally objectionable to religious entities and people of faith is a first step in the right direction," Cardinal-designate Dolan said. "We hope to work with the Administration to guarantee that Americans' consciences and our religious freedom are not harmed by these regulations."
Obviously, if the Bishops ultimately sign off on this proposal then the issue is closed. The statement, however, makes it seem as if there is at least some negotiation still to be had here.