White House Tells Us No Alien Visits, No UFO Cover-Up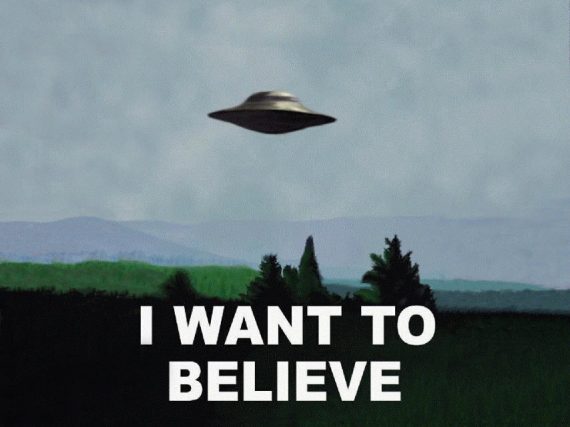 For some reason, the White House decided to issue a statement about extraterrestrials last week:
The White House has responded to two petitions asking the U.S. government to acknowledge formally that aliens have visited Earth and to disclose any intentional withholding of government interactions with extraterrestrial beings.

"The U.S. government has no evidence that any life exists outside our planet, or that an extraterrestrial presence has contacted or engaged any member of the human race," Phil Larson from the White House Office of Science and Technology Policy reported on the WhiteHouse.gov website."In addition, there is no credible information to suggest that any evidence is being hidden from the public's eye."
Of course, if there was a cover-up, that's exactly what they'd say, isn't it?
Paging Fox Mulder.