Whites Will Soon Be A Minority Of The U.S. Population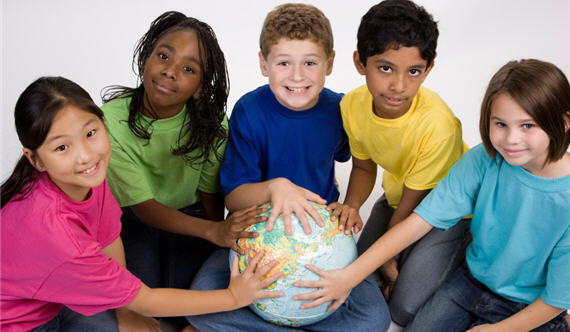 The demographic shifts in U.S. population has been going on for quite some time now, with the biggest changes taking place largely because of declining birth rates among white American and a combination of immigration and higher birth rates among minority groups, especially Latinos. Now, we are about to reach a point where white Americans will no longer be 50% of the population in a very short period of time:
For the first time, America's racial and ethnic minorities now make up about half of the under-5 age group, the government said Thursday. It's a historic shift that shows how young people are at the forefront of sweeping changes by race and class.

The new census estimates, a snapshot of the U.S. population as of July 2012, comes a year after the Census Bureau reported that whites had fallen to a minority among babies. Fueled by immigration and high rates of birth, particularly among Hispanics, racial and ethnic minorities are now growing more rapidly in numbers than whites.

Based on current rates of growth, whites in the under-5 group are expected to tip to a minority this year or next, Thomas Mesenbourg, the Census Bureau's acting director, said.

The government also projects that in five years, minorities will make up more than half of children under 18. Not long after, the total U.S. white population will begin an inexorable decline in absolute numbers, due to aging baby boomers.

(…)

The latest census numbers show:

—The population younger than 5 stood at 49.9 percent minority in 2012.

—For the first time in more than a century, the number of deaths now exceeds births among white Americans. This "natural decrease" occurred several years before the government's original projection, a sign of the white population decline soon to arrive. For now, the white population is still increasing slightly, due to immigration from Europe.

—As a whole, the nonwhite population increased by 1.9 percent to 116 million, or 37 percent of the U.S. The fastest percentage growth is among multiracial Americans, followed by Asians and Hispanics. Non-Hispanic whites make up 63 percent of the U.S.; Hispanics, 17 percent; blacks, 12.3 percent; Asians, 5 percent; and multiracial Americans, 2.4 percent.

—About 353 of the nation's 3,143 counties, or 11 percent, are now "majority-minority." Six of those counties tipped to that status last year: Mecklenburg, N.C.; Cherokee, Okla.; Texas, Okla.; Bell, Texas; Hockley, Texas; and Terrell, Texas.

—In 2012, 13 states and the District of Columbia had an under-5 age population that was "majority-minority," up from five states in 2000. In 25 states and the District of Columbia, minorities now make up more than 40 percent of the under-5 group.

—Among the under-5 age group, 22 percent live in poverty, typically in more rural states such as Mississippi, Arkansas and Louisiana. Black toddlers were most likely to be poor, at 41 percent, followed by Hispanics at 32 percent and whites at 13 percent. Asian toddlers had a poverty rate of 11 percent.
Non-Hispanic Whites will remain the largest racial demographic in the U.S. for quite some time to come, of course, but they'll be a minority of the total population as a whole and, as the racial makeup of the country continues to change, I suspect we'll start finding that "multiracial" becoming an ever-growing portion of the population, especially given the fact that we will be living in an America where younger generations don't place nearly as much importance on racial and ethnic identity as those that came before them. That alone, if and when it happens, will be a good thing.
Politically, of course, this presents the Republican Party with a stark reality. Adapt, or become a minority of your own.