Whither Green Eyeshade Conservatives?
We could use a man like Herbert Hoover again.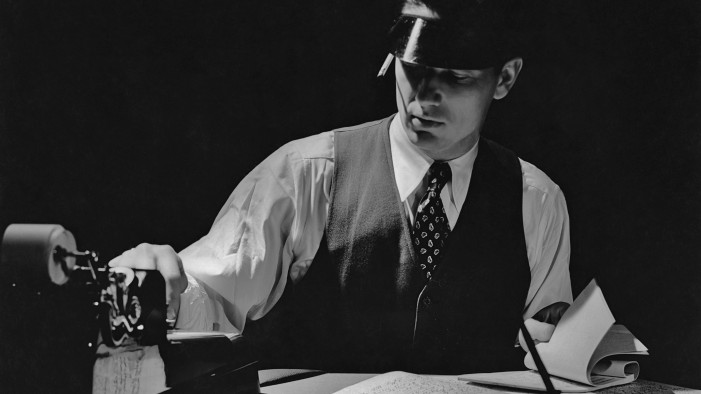 In the back-and-forth on Steven Taylor's post "Party Change is Hard," longtime commenter Michael Reynolds observes,
We need the green eyeshade party back, we need cranky old man Potter to snarl at George Bailey and demand to know who's going to pay for all these nice things we want. I often disagree with Dave Schuler, but he's roughly my idea of what an actual conservative might be.
As if to illustrate the point, Dave today observes,
I wish the editors of the Wall Street Journal would devote less energy to figuring out whether Trump or Obama has helped more ordinary working people […] and lot more energy to answering two questions:

1. Do working people need help?

2. If so, what's the best way to help them?

I think it's pretty obvious that ordinary working people do need help and what they need most are relief from regressive state and local taxes and less competition for jobs from workers from other countries, whether they remain in those countries or are brought into this one.
I don't know that any national candidate of either party is speaking to "relief from regressive state and local taxes." Democrats tend to be pro-tax generally speaking but want the federal taxpayer to subside high-tax states and localities with tax deductions. Republicans tend to be low-tax, so states and localities governed by them tend to have low income taxes—but make up for it by incredibly regressive sales taxes.
Populists, mostly in the Democratic Party, have railed against competition from workers overseas for at least a generation (NAFTA was signed by Bill Clinton but negotiated by George H.W. Bush and pushed through the Senate mostly on the strength of Republican votes) but have tended to be relatively sympathetic to in-migration from economically struggling economies. Republicans have historically been free-traders but have recently been taken over by populists and, well, you know the rest of that story.
I'm don't believe any candidate of any stature advocates both of Dave's positions simultaneously.