Who Could Have Seen this Coming? (Trump and Racial Politics Edition)
Who could have predicted we would be where we are at the moment in terms of racial politics and the White House?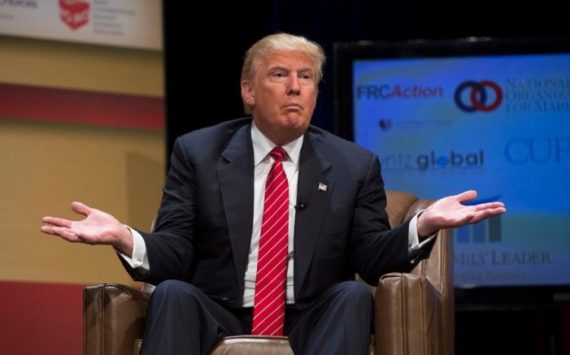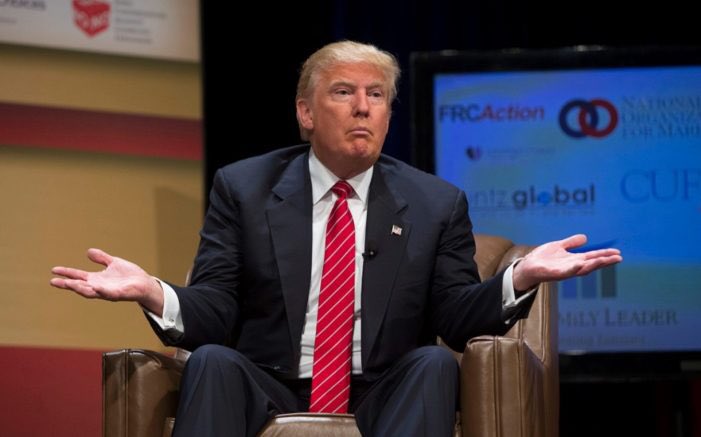 Via The Hill:  The Memo: GOP fears damage done by Trump
As a week dominated by President Trump's response to the violence in Charlottesville, Va., draws to a close, many Republicans are worried that serious damage has been done to their party.

Specifically, they argue that Trump may have set back by years efforts to make the GOP more appealing to an increasingly diverse American electorate.

[…]

"It's terribly frustrating," said Heye, who added that it would be incorrect to view the damage as confined to black or Latino voters. There are plenty of white people who find such a stance unpalatable, he suggested.

Republicans fear Trump's comments are  "turning off a broad swath of voters" he said. "It's obviously off-putting to minority voters — but not just minority voters."
Really, who could have seen this coming?  After all, his first major foray in national politics was as a rational, evidence-based advocate for birtherism.
And then, he launched his candidacy with this this eloquence:
When Mexico sends its people, they're not sending their best. They're not sending you. They're not sending you. They're sending people that have lots of problems, and they're bringing those problems with us. They're bringing drugs. They're bringing crime. They're rapists. And some, I assume, are good people.
Not to mention his nuanced, and not at all fear-mongering stance on Muslim entry into the US during the campaign:
Donald J. Trump called on Monday for the United States to bar all Muslims from entering the country until the nation's leaders can "figure out what is going on" after the terrorist attacks in San Bernardino, Calif., an extraordinary escalation of rhetoric aimed at voters' fears about members of the Islamic faith.

A prohibition of Muslims – an unprecedented proposal by a leading American presidential candidate, and an idea more typically associated with hate groups – reflects a progression of mistrust that is rooted in ideology as much as politics.

Mr. Trump, who in September declared "I love the Muslims," turned sharply against them after the Paris terrorist attacks, calling for a database to track Muslims in America and repeating discredited rumors that thousands of Muslims celebrated in New Jersey on 9/11. His poll numbers rose largely as a result, until a setback in Iowa on Monday morning. Hours later Mr. Trump called for the ban, fitting his pattern of making stunning comments when his lead in the Republican presidential field appears in jeopardy.

Saying that "hatred" among many Muslims for Americans is "beyond comprehension," Mr. Trump said in a statement that the United States needed to confront "where this hatred comes from and why."

"Until we are able to determine and understand this problem and the dangerous threat it poses, our country cannot be the victims of horrendous attacks by people that believe only in jihad, and have no sense of reason or respect for human life," Mr. Trump said.
And, certainly, the comity of his supporters was always stellar:*
For that matter, who could forget Trump's outreach to African-Americans and Hispanics?
"Our government has totally failed our African American friends, our Hispanic friends and the people of our country. Period," Trump said in Akron, Ohio, straying from the prepared remarks the campaign provided to reporters. "The Democrats have failed completely in the inner cities. For those hurting the most who have been failed and failed by their politician — year after year, failure after failure, worse numbers after worse numbers. Poverty. Rejection. Horrible education. No housing, no homes, no ownership. Crime at levels that nobody has seen. You can go to war zones in countries that we are fighting and it's safer than living in some of our inner cities that are run by the Democrats. And I ask you this, I ask you this — crime, all of the problems — to the African Americans, who I employ so many, so many people, to the Hispanics, tremendous people: What the hell do you have to lose? Give me a chance. I'll straighten it out. I'll straighten it out. What do you have to lose?"
And let's not forget the stirring rhetoric of his inaugural:
But for too many of our citizens, a different reality exists: Mothers and children trapped in poverty in our inner cities; rusted-out factories scattered like tombstones across the landscape of our nation; an education system, flush with cash, but which leaves our young and beautiful students deprived of knowledge; and the crime and gangs and drugs that have stolen too many lives and robbed our country of so much unrealized potential.

This American carnage stops right here and stops right now.
Then, when in office, who could forget the stellar records on racial harmony from Trump advisers such as (the recently departed) Steve Bannon, Stephen Miller, and Sebastian Gorka?
So, really, who could have predicted we would be where we are at the moment in terms of racial politics and the White House?
____
*On the one hand, it is not fair to judge a candidate, or his supporters by one action of one person.  However, Trump encouraged this kind of behavior on numerous occasions.