Who Knew Bruce Springsteen Was A Farmer? (He's Not, But He Gets Farm Subsidies)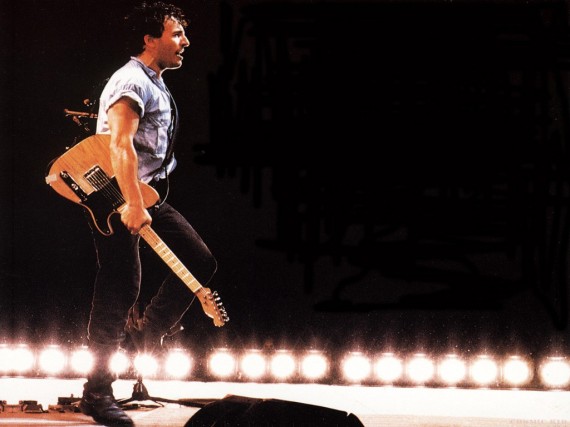 A new report from the General Accounting Office reveals that a number of very wealthy people who have next to nothing to do with farming as a profession are nonetheless receiving farm subsidies:
Wealthy celebrities including Bruce Springsteen, Jon Bon Jovi, Quincy Jones and Ted Turner have received federal subsidies, according to "Subsidies of the Rich and Famous," a new report from the office of Oklahoma Republican Senator Tom Coburn.

The Government Accountability Office (GAO) identified several individuals receiving farm payments "whose professions had nothing to do with farming or agricultur[e]," says the report. These individuals include real-estate developer Maurice Wilder, a "part-owner of a professional sports franchise [who] received total of more than $200,000 in farm program payments in 2003, 2004, 2005, and 2006."

The report also says millionaires Jon Bon Jovi, Bruce Springsteen and Ted Turner have collected farm subsidies.

"These individuals include Scottie Pippen and Ted Turner, respectively. Millionaires also receive state tax breaks on farm land. For example, Jon Bon Jovi paid property taxes of only $100 last year on his extensive real estate holdings in New Jersey that he uses to raise bees. At the same time, Bruce Springsteen received farm subsidies because he leases his property to an organic farmer," the report explains.
I certainly don't deny The Boss the right to make a little money off his property, and I can't say he's wrong for taking advantage of a program that exists. The problem is that the programs exist to begin with. Farm subsidies are a huge problem to begin with, as has been documented numerous times, but farm subsidies to people who aren't really farmers is just silly beyond words.
H/T: United Liberty