Whoever Wins, America Loses
In both Egypt and Syria, it's damned if we do and damned if we don't.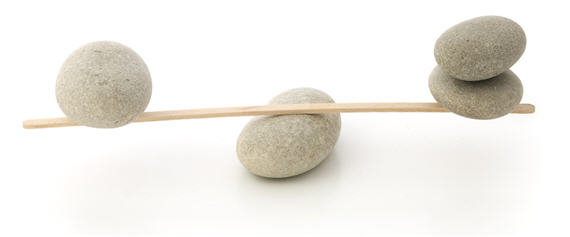 In both Egypt and Syria, it's damned if we do and damned if we don't.
Op-eds in America's two most important newspapers highlight the dilemma facing the Obama administration in both countries. In the Washington Post, Anne Applebaum considers "What the U.S. should stand for in Egypt." After posing two straw man options–"Support the military" and "Support the Muslim Brotherhood"—she argues both have "a central flaw"
They divide the Egyptian scene into two warring camps — Morsi vs. the generals, secular vs. Islamic, military vs. Brotherhood — thus tempting everyone to take sides.

Which is ridiculous, since it's none of our business who runs Egypt and we shouldn't be "backing" anybody at all. Defense Secretary Chuck Hagel came close to this view when he declared this week that "It's up to the Egyptian people. And they are a large, great, sovereign nation. And it will be their responsibility to sort this out."

But neither Hagel nor anyone else in the administration has taken the next logical step. True, it's up to the Egyptian people. Also true, we shouldn't back one group over another, in Egypt or anywhere else. Those sorts of political games have won the United States an appalling reputation in the Middle East and elsewhere because they invariably backfire. We support the "pro-Americans," ignore their unpopularity and are shocked when they fall. Or we support the "modernizers," who then turn out to be dictators, and we are shocked when they fall. The particularly virulent strain of anti-Americanism in Egypt comes, in part, from our mostly uncritical support for Egyptian dictators in the past.
So, what then?
The United States can and should stand for the rule of law, stable institutions and democracy. And by "democracy," I mean not just an election organized by the international community but the principle that power should change hands peacefully, inclusively and according to a set of rules accepted by all social groups. In societies such as Egypt — or Syria — the advocacy of democracy isn't ideology but common sense.
That's been my position as well. But turning that notion into policy is harder said than done. Applebaum's close:
Had the Obama administration thought about Egypt in these terms, it might have had a rational, intelligible policy over the past several years. When Hosni Mubarak was in power, we should have pressured him, loudly and clearly, to hold elections. When Morsi was president, we should have called on him, equally loudly and clearly, to share power with other groups, to make concessions to minorities, to make sure that a flawed constitution was interpreted as fairly as possible. Now that the military is in power, we should come out loudly and clearly against its coup and use whatever limited influence we have to persuade the generals to return Egypt to constitutional rule.

It sounds simple, but of course it isn't. If Kerry can confuse a millions-strong demonstration with "democracy" and if President Obama can't bring himself to use the word "coup," then it will be difficult for this administration to be clear, firm and consistent about the events unfolding not only in Egypt but also in Syria, Libya and elsewhere around the world.
This isn't second guessing. Many Egypt experts, including my Atlantic Council colleague Michele Dunne, have been urging exactly this since the protesters took to Tahrir Square.
Still, from the perspective of Egyptians, pretty much any significant statement or action will be seen as taking sides.  Backing Morsi after he won the election was seen as backing the Brotherhood against secularists. Backing Mubarak was seen as opposing the Brotherhood—and then turning on Mubarak was seen as backing others. It's really no win.
And Egypt is easy compared to Syria.
In the New York Times, Edward Luttwak has perhaps the most diabolical analysis yet of the situation with "In Syria, America Loses If Either Side Wins."
At this point, a prolonged stalemate is the only outcome that would not be damaging to American interests.

Indeed, it would be disastrous if President Bashar al-Assad's regime were to emerge victorious after fully suppressing the rebellion and restoring its control over the entire country. Iranian money, weapons and operatives and Hezbollah troops have become key factors in the fighting, and Mr. Assad's triumph would dramatically affirm the power and prestige of Shiite Iran and Hezbollah, its Lebanon-based proxy — posing a direct threat both to the Sunni Arab states and to Israel.

But a rebel victory would also be extremely dangerous for the United States and for many of its allies in Europe and the Middle East. That's because extremist groups, some identified with Al Qaeda, have become the most effective fighting force in Syria. If those rebel groups manage to win, they would almost certainly try to form a government hostile to the United States. Moreover, Israel could not expect tranquillity on its northern border if the jihadis were to triumph in Syria.

[…]

There is only one outcome that the United States can possibly favor: an indefinite draw.

By tying down Mr. Assad's army and its Iranian and Hezbollah allies in a war against Al Qaeda-aligned extremist fighters, four of Washington's enemies will be engaged in war among themselves and prevented from attacking Americans or America's allies.

That this is now the best option is unfortunate, indeed tragic, but favoring it is not a cruel imposition on the people of Syria, because a great majority of them are facing exactly the same predicament.

[…]

Maintaining a stalemate should be America's objective. And the only possible method for achieving this is to arm the rebels when it seems that Mr. Assad's forces are ascendant and to stop supplying the rebels if they actually seem to be winning.
Even more strikingly, Luttwak assesses that this in fact is and has been our policy all along:
This strategy actually approximates the Obama administration's policy so far. Those who condemn the president's prudent restraint as cynical passivity must come clean with the only possible alternative: a full-scale American invasion to defeat both Mr. Assad and the extremists fighting against his regime.

That could lead to a Syria under American occupation. And very few Americans today are likely to support another costly military adventure in the Middle East.

A decisive move in any direction would endanger America; at this stage, stalemate is the only viable policy option left.
I don't recall whether I've written this before but I've certainly thought it. There's certainly some appeal to Assad loyalists, Hezbollah, and al Qaeda killing one another indefinitely. The problem, of course, is that tens of thousands of innocent Syrians have been killed in the crossfire. Oh, and the wave of refugees fleeing the violence threatens to destabilize the region.
But damned if I have a better alternative. Luttwak's assessment of the outcomes—that victory by either Assad or the radical elements likely to take power if the rebels prevail—is bad news. Nor, for that matter, is it by any means a given that the violence will end for long with either outcome.
I've been very critical of a few points of President Obama's policy with regard to these two crises. Declaring "Assad must go" and drawing a "red line" with respect to chemical weapons use were amateur hour moves that constrained our policy options without any benefit. Hemming and hawing over whether the coup ousting Morsi was a "coup" was embarrassing and doing essentially nothing when the military started massacring loyalists to the democratically elected government it ousted in said coup was outrageous.
Those missteps aside, however, the options have been all bad. At the end of the day, I'm not sure the situation on the ground in either country could have been substantially better regardless of US policy.