Why Are So Many Losers Running For President?
Obviously, most of these people are smart enough to realize they can't possibly win, right?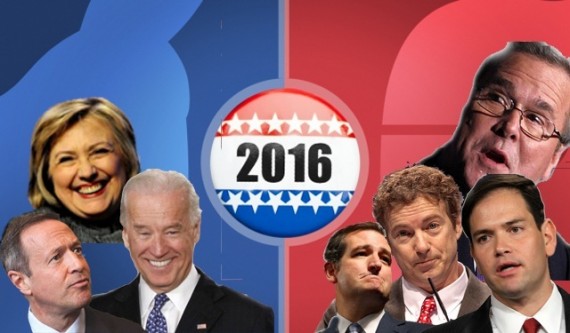 Kevin Drum asks a question that is probably on the mind of many Americans:
There just aren't very many candidates who have a serious chance at winning the nomination. So why are so many running? When guys like Dennis Kucinich or Ron Paul ran, I understood why. They just wanted a chance to present their views to a national audience. But that can't be what's motivating everyone on this list. So what is it? What is it that's somehow convinced so many obvious losers that they actually have a shot at becoming the next president of the United States?
The answer, of course, is that many of these people, whether it's George Pataki or Lindsey Graham on the GOP or Lincoln Chafee on the Democratic side, know on some level that they really don't have much of a shot at being President. They may not let that thought come into their heads very often, and when it does they quickly suppress it, and they certainly don't admit it to anyone else other than perhaps their family members and close friends, but they know it. After all, these are not unintelligent men we're talking about here and many of them have been in electoral politics for decades. They would have to be willfully blind not to know that the fact that they are polling in the low single digits right now most likely means that their campaign isn't going to go very far, and that it's likely to be over before the first votes are cast in the 2016 primaries.
Kevin's question, though, presumes that everyone who's running for President is running because they think they can win. Some of them, like Bernie Sanders, are running to promote a set of ideas and try to influence the direction of their party and the eventual nominee. Some of them are sitting politicians who are running to enhance their political resumes for future runs for office. For example, many have suggested that if he loses the Republican nomination Marco Rubio will likely be a candidate for Florida Governor in 2018. Other candidates are likely looking for a future role in a Republican Administration as a Cabinet Secretary or Ambassador. Carly Fiorina, for example, has been suggested as a potential Secretary of Commerce, which seems like a perfectly harmless and meaningless Cabinet position that she shouldn't be able screw up too badly at. Finally,  some of these are quite honestly just to make a name for themselves among party activists that they can later parlay into higher fees on the speaking circuit, book contracts, or some other greater presence in the media. Herman Cain, for example, has managed to turn a Presidential campaign that collapsed in flames after allegations of sexual misconduct into a career as a talk radio host, frequent appearances on Fox News Channel, and an apparently profitable presence on the Internet. You can make your own determinations about which of the 2016 crop of candidates fall in to which of these categories, but the point is that Drum's question misses the point. People don't necessary run for President because they think they can be elected President.