Why Athletes Graduate at Higher Rate Than Other Students
Contrary to popular belief, college athletes graduate at a much higher rate than other students.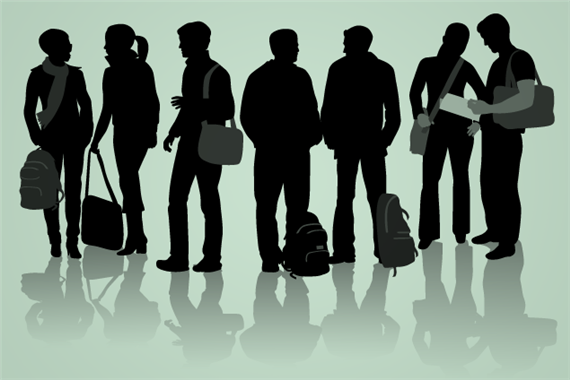 Contrary to popular belief, college athletes graduate at a much higher rate than other students.
AP ("NCAA: latest graduation rates best ever"):
The NCAA released its annual report on graduation rates Tuesday and proudly declared that college athletes are earning degrees at record rates and outpacing their fellow students by nearly all measures.

For the first time the graduation rate for both the one-year snapshot of incoming freshmen (in 2004-05) and the four-class measure (covering the years 2001-04) hit at least 80 percent. The one-year score was 82 percent, bettering the record 79 percent from the previous three reports. The four-year average was 80 percent, breaking the previous all-time high of 79 set in 2009 and matched in 2010.

[…]

NCAA president Mark Emmert and others believe the results are a direct reflection of the NCAA's academic reforms.

In 2003 the NCAA changed the eligibility requirements for incoming freshmen and college upperclassmen. It required high school seniors to complete 16 core courses and upperclassmen to finish a higher percentage of course work toward a degree to remain eligible.

"It's an incredible move," Emmert said. "It seems to be very broad-based. … This type of progress doesn't happen overnight."

Though reaching the 80 percent plateau is a milestone achievement, the push is on to do even better.

In August, Emmert got the board of directors to approve tougher penalties for teams that don't make the grade on the annual Academic Progress Report, which is released in the spring. Teams that fail to make a higher benchmark could even be banned from postseason tournaments.
Rodger Payne, a professor of political science at Louisville, thinks it's because athletes get help not available to other students:
It would seem that an athletic scholarship solves many of the problems identified by the academic studies explaining low graduation rates. After all, many athletes are on scholarship. According to the NY Times in March 2008, the NCAA reported nearly 140,000 division I and II scholarships in 2003-2004. The average amount of funding was just over $8400 — or $10,400 with football and basketball included in the count. That's far from a full-ride, but it undoubtedly reduces economic pressure on those athletes and their families. Sure, student-athletes have to "work" by putting in many hours practicing and competing, but this effort involves a voluntary extracurricular activity that they might enjoy. It has to beat a part-time job at the UPS shipping hub, which is where many Louisville students work.

Second, athletes often have access to academic tutors, regular meal plans, and other perks that regular students do not have. Someone in the Athletics Department sends every instructor multiple messages during the academic term to make sure that student-athletes are performing well enough in classes to remain eligible for competition. Surely that alters the cultural experience for these athletes and helps assure institutional "accountability"
My sense is that, while these things matter at the margins, we're mostly dealing with a false comparison here.
First, the NCAA eligibility requirements, which are barriers mostly to football and men's basketball players, keep out students without the scholastic preparation and aptitude to attend college. At all but the most selective institutions, this doesn't happen for non-athletes. That means that a lot of students fail after their freshman year and drop out of school.
Second, while football skews the numbers a bit because of the size of the teams and the visibility of that sport, the fact of the matter is that most college athletes are involved in non-revenue sports like golf, swimming, tennis, gymnastics, lacrosse, crew, rugby, and the like. They're typically highly motivated individuals from well-off families. So, again, we're talking about a more competitive pool than the non-athlete comparison group.
Third, as Payne mentions, a lot of athletes are on scholarship. Shouldn't we then compare them to other scholarship students rather than to the general population?
Additionally, in addition to the financial and academic support Payne discusses, another benefit that athletes have over non-athletes is a sense of belonging and purpose. If they're struggling in their classes, they've got a really powerful reason to fight through it and stay in school: their love of competition, the camaraderie of  the team, and so forth. They've also got a built-in network of friends and adult mentors to ease the transition.