Why Businesses Aren't Hiring, And Why The Government Can't Do Anything About It
Any politician telling you that solving our problems will be easy is lying to you.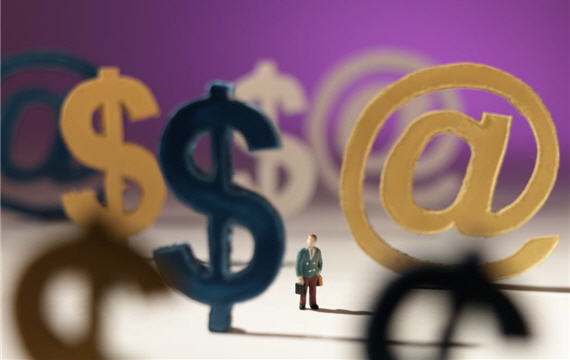 David Frum's column today at CNN deals with the issue of why the jobs recession has been so deep and persistent, and why businesses seem so reluctant to resume hiring despite the fact that they've been doing rather well financially:
1. This past recession delivered its hardest blow to some especially labor-intensive industries: construction and retailing. Even as economic activity recovers, we're not going to see lots of new home building. Nor will we see people using their cash-out refinancings to go shopping at Best Buy. Americans are saving again. Those who have jobs are paying down debt.

2. Recessions lead to consolidations. Weak firms go broke, strong firms gain market share. The strong firms hire, the weak firms fire. But because the strong firms are more productive (that's why they are strong!), they do not hire nearly as many people as the weak firms have laid off.

3. A catastrophic experience like the 2008-2009 recession changes an employer's expectations about the future. Caution and self-protection become the guiding rules of business management. Companies decide it's safer to have one worker too few than one too many. They may not recover their exuberance and optimism for years.

4. Last and most important: The economy, although growing, is not growing very fast. The rule of thumb is to reduce unemployment by 1 point, the economy must grow 2 points over trend. Right now, the U.S. economy is still growing below trend. The engine is just not revving fast enough to move the car.
None of these strike me as being factors that can easily be influenced by government policy. The construction industry is slumping largely because of the collapse of the housing bubble, a bubble that has yet to fully liquidate itself. Retail is down because the economy as a whole is down and Americans are less reluctant to buy on credit than they used to be. The consolidations that were caused by business failures are a natural outgrowth of recessions. Employer psychology is something that no government is going to be able to influence very easily. And, finally, we've seen quite starkly since 2009 that the economic slump we're in right now is stubbornly immune to traditional efforts at government stiimulus.
In other words, there's very little that government can do in the short term to fix the economy, and the political consequences of that fact are bad news for every incumbent:
Step back from events this month, this year or even this decade, and a more ominous portrait comes into focus.

It shows an American economy under ever-increasing competitive pressure, demographic trends making those pressures more acute and a voting public facing repeated disappointment as it yearns for better times.

That disappointment may represent the long-term political consequence of a financial crisis and recession that has forced the nation to finally come to terms with its economic vulnerability.

For a generation, "our economy has been, for the majority of people, a slow-growth economy," said Robert D. Reischauer, who was the director of the Congressional Budget Office in the early 1990s. "But our standards of living have improved much more, due to some factors that can't and won't be repeated."

Republicans felt the voters' wrath in 2008, as Democrats did last year. There is no sign of a Morning in America in 2012, or anytime soon.

"We're going to see turbulence" in more elections, Mr. Reischauer concluded. "It's a very grim picture."
For the most part, the message that succeeds in American politics has been one of optimism. It's the reason Ronald Reagan won in 1980 and 1984, why Bill Clinton won in 1992 and 1996, and why Barack Obama won in 2008. It's understandable why this would be the case, of course. People don't like to hear bad news from their political leaders to begin with, and a politician that talks about a bright new future, or harkens back to a past that probably wasn't really as rosy as people think it was, is always going to beat a candidate with a gloomier message that concentrates on the sacrifices we'll all have to make to fix our problems. Just ask Walter Mondale.
The problem for politicians, and for the American people, is that we are arguably heading into an era where there's more likely to be more pain than a sudden cure for all our problems. It's a time that calls for politicians to be honest with their constituents and make clear to them that there are no easy answers, and that maybe things aren't going to get better for awhile. Instead what we get is simplistic pandering from the left and the right. Cut taxes, the Tea Party tells us, and all will be fine. Tax the rich, the left claims, and all our budget problems will be solved. Reality lies somewhere in between, along with the admission that "fine" could be many years away.
We are at a point right now where we all need to be honest with each other, instead we just keep repeating the same old partisan lies.