Why Can Kids See Violence But Not Porn?
Is it worse for a child to see pornography or graphic violence?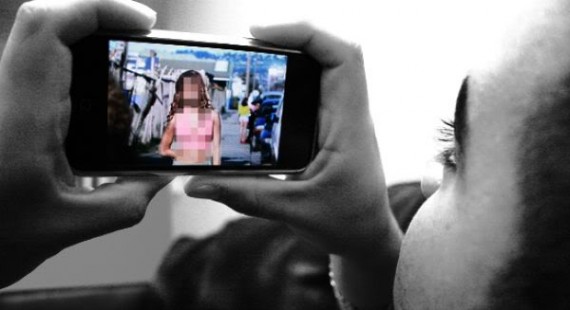 Under the amusing headline "Bush v. Gore," Slate's Brian Palmer attempts to answer the question, "Is it worse for a child to see pornography or graphic violence?"
It's a perennial subject for debate, raised again after Monday's Supreme Court ruling that government can't ban sale of violent video games to children, citing the First Amendment's guarantee of free expression, notwithstanding that no such protections are given to those seeking to market pornography to children.
Writing for the majority, Justice Scalia noted that, unlike sexual content, which can be regulated, violence has been part of children's entertainment for centuries. History aside, do we know whether exposure to sex or violence is worse for children?

No, but the studies on violence are almost uniformly better constructed and controlled. Researchers have repeatedly shown (PDF) in blind experiments that children are more aggressive in the moments after playing violent video games, and long-term studies suggest that the effects may be lasting among habitual gamers. As for pornography, there is some research showing that increased consumption of sexually explicit material leads to earlier sexual experiences, higher teen pregnancy rates, and undesirable views about gender roles. But these studies are problematic. Most of them involve questionnaires—because university ethics committees won't allow researchers to expose minors to sexual material (even though they're OK with violence). And it's not clear whether viewing pornography causes negative outcomes, or if children who view pornography have some underlying issue that both causes the negative outcome and leads them to seek out porn. (The long-term research on gaming has the same shortcoming, but at least it's paired with short-term evidence that indicates causation.) There are also some surprises in the sex research. Despite the rarity of condoms in pornography, researchers have found no evidence that young porn consumers are less likely to use contraception or more likely to contract a sexually transmitted disease than their peers who have never seen a dirty movie.
The remainder of the essay delves into the particulars of the research designs and doesn't get any closer to answering the question. The bottom line, though, is that American society simply places much stronger taboos on sexual content than violent content. Indeed, the fact that researchers have no compunctions about showing violent movies to kids or allowing them to playing video games where they pretend to kill and maim while at the same time they're not only absolutely unwilling to show kids soft core porn and are extremely careful even about the questions they'll ask on a bland survey demonstrates that rather clearly. For that matter, we allow kids to act in violent movies, even allowing them to commit acts of violence. But a 17-year-old sending a risque photo to his friends can be charged with a crime.
UPDATE: It occurs to me that both Palmer's phrasing and my title take the discussion off track. It's not really a question of hard core pornography versus graphic violence; we're squeamish about even simple nudity and soft core sexuality–even a shot of naked breasts creates consternation in a way that all but the most gory violence does not.