Why Ron Paul Isn't Speaking At The Republican Convention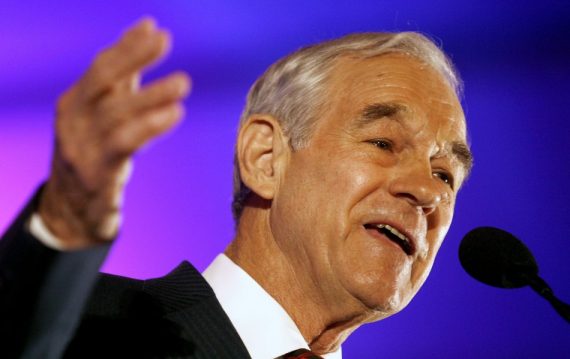 Many of Ron Paul's supporters are upset about the fact that he wasn't given a speaking slot at the Republican convention. As it turns out, the reason for that was really quite simple:
Mr. Paul, in an interview, said convention planners had offered him an opportunity to speak under two conditions: that he deliver remarks vetted by the Romney campaign, and that he give a full-fledged endorsement of Mr. Romney. He declined.

"It wouldn't be my speech," Mr. Paul said. "That would undo everything I've done in the last 30 years. I don't fully endorse him for president."
Connor Simpson calls this "extortion," but that's a ridiculous charge. The idea that Paul, whose name will not be placed in nomination at the convention because he failed to win a plurality of delegates in at least five states as required by RNC rules, should be allowed to speak without having his speech vetted by the party or the Romney campaign. This isn't Ron Paul's convention, if he wanted to he could hold one of those just like he did in Minneapolis in 2008. If he wanted to speak at the RNC, he had to agree to the terms the party set. Those terms must not be too egregious, because he own son agreed to them.
Every single one of the people speaking at the convention have endorsed Mitt Romney, just as everyone who will speak at the Democratic Convention will have endorsed Barack Obama. Where is it written that those rules don't apply to Ron Paul? His supporters will see this as a sign of some nefarious plot, but what it really is is politics. Congressman Paul has never been one to play by the normal political rules, so it's no surprise that he didn't agree to the RNC's terms, but those terms are entirely reasonable and it's absurd for him or his supporters to complain about them now.