Why Would Anyone Pay $400,000 to Hear Barack Obama Speak?
The organizers are paying for prestige, not influence.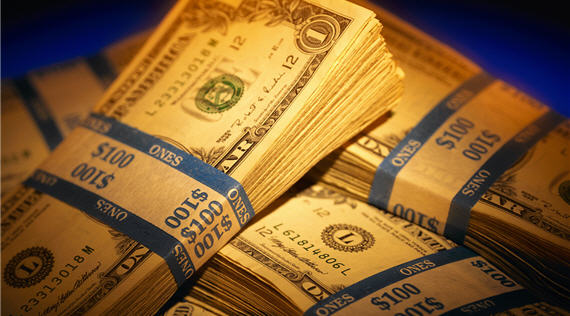 In this morning's posting on former President Obama's $400,000 speech to an investment bank's annual conference,  I focused on the ethical considerations. The short version: I'm not particularly concerned about this particular instance but have broader concerns about the possibilities. In this post, I focus on the related question: Why would anyone possibly pay $400,000 to have Barack Obama, from whom we've all heard quite a lot over the last nine-plus years, give a one-hour talk?
Loren DeYoung Schulman's suggestion that he would "be candid with them about the problems he saw they caused / can help fix" strikes me as implausible. Obama does indeed have unique experiences and he's also an exceptionally bright man. And a terrific public speaker. But he'll weigh in repeatedly on the problems he sees in the country, with our political system, with Wall Street, and the like for free over the next few months. That's just inherent in who he is.
Given that Obama isn't likely to hold high office again and isn't currently influential with those who do, it's also improbable that the leadership at Cantor Fitzgerald think they'll get at least $400,001 worth of influence over policy.
The more likely answer is along the lines of MarkedMan's observation in the comments to the previous post: "Booking big name speakers has virtually nothing to do with politics or hoping to influence policy, it's all about demonstrating just how important your trade show is."
A previous employer built a substantial amount of its fundraising strategy around attracting powerful and/or big name speakers. We frequently hosted sitting or former heads of state, foreign ministers, ministers of defense, or chiefs of defense for conferences and high-profile speeches. We held an annual awards banquet handing out honors to similar folks, often adding a prominent figure from the business and/or entertainment industry. These proved so successful that we eventually spun that off to three annual awards dinners, under slightly different branding strategies, in Washington, New York, and a major European capital. Doing this ensured that corporate donors would shell out ever-higher prices to sponsor the events and buy up tables to entertain their executives and clients. At the highest levels of sponsorship, there was some expectation of being able to hobnob with the honored dignitaries in a pre-banquet cocktail party.
Presumably, some hoped that this would yield some sort of policy influence through networking. And maybe it did. But, for the most part, I suspect the main lure was simply being able to brag about the tangential association. Even the rich and famous love to have their picture taken with a former president or prime minister, a sitting secretary of state or defense, or a particularly powerful general or admiral.
Obama isn't going to supply anything close to $400,000 worth of wisdom in his talk. And he'll bring even less influence over Trump administration policy. But his presence will certainly make attending the conference substantially more desirable and memorable. Whether that's worth $400,000 I haven't the foggiest; but presumably the organizers think he will.