Will Republicans Filibuster The Kagan Nomination ? It Depends What You Mean By "Filibuster"
Mitch McConnell says he's open to a filibuster of the Elena Kagan nomination, but he has a very limited idea of what a "filibuster" actually is.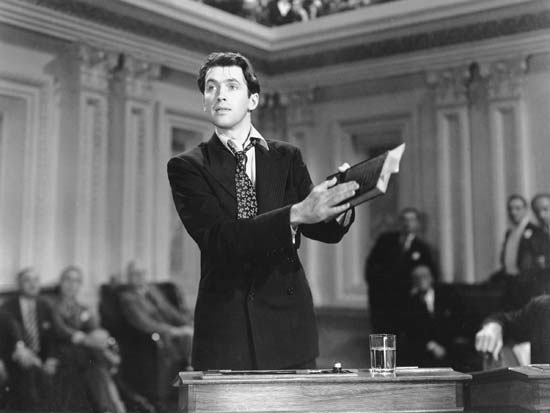 The Senate Minority leader says that a filibuster of Elena Kagan's nomination is still an option:
Senate Minority Leader Mitch McConnell (R-Ky.) Sunday left open the possibility of a Republican filibuster of Supreme Court nominee Elena Kagan.

"We haven't started the hearings yet," he said when asked on "Fox News Sunday" about the possibility of a filibuster. "I think some of her views are quite troubling."
This contradicts a comment that Senator John Kyl made back in May when he said that a filibuster would not be appropriate.
McConnell's assertion also goes against the math in the Senate that we know about so far. Senators Olympia Snow and Scott Brown have already spoken very positively about Kagan and seem unlikely candidates for a "no" vote on a cloture motion. The same can be said of Senators like Susan Collins, George Voinovich, and Lindsay Graham, all of whom voted in favor of Sonia Sotomayor's nomination to the Supreme Court last year.
So, there will be a cloture vote on the nomination, it will succeed, and that will be that.
McConnell's real intention in making this statement, though, has nothing to do with blocking the Kagan nomination:
McConnell went on to point out that President Barack Obama and Senate Majority Leader Harry Reid (D-Nev.) have filibustered Supreme Court nominees, while he never has.
What McConnell is referring to there is the fact that Obama and Reid both voted "no" on the motion to invoke cloture on Justice Alito's nomination. That motion passed 75-25 and Justice Alito went on to be confirmed. So, it's really only accurate to say that Reid and Obama voted against cloture, there was no filibuster.
That's what McConnell is really talking about. Republicans will vote against cloture on Kagan, but not enough of them for the motion to actually succeed, and that will enable them to say that they tried to filibuster the nomination to the Social Conservative groups who have started coming out against the nomination.
Thanks to rules changes, the modern filibuster is nothing like what was depicted in Mr. Smith Goes To Washington, in this case McConnell's definition of "filibuster" is even less substantive. Anyone who reads McConnell's comments and thinks that he actually believes they have a chance of stopping the nomination is fooling themselves.