Will The Last Republican In New England Please Turn Out The Lights?
Another part of the country that was once a Republican stronghold is now almost completely blue.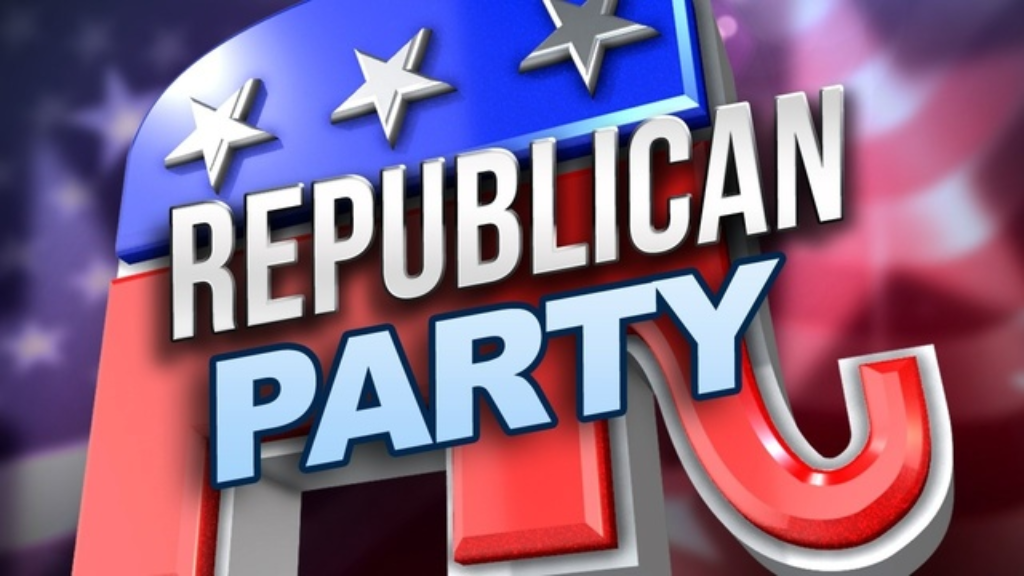 The last Republican Member of the House of Representatives from New England has been defeated:
Jared Golden, a Marine Corps veteran and Democratic state lawmaker in Maine, defeated New England's lone House Republican, Bruce Poliquin, on Thursday, just two days after Mr. Poliquin filed a lawsuit to stop the counting of votes under the state's new ranked-choice voting system.

Mr. Poliquin's defeat in Maine's Second Congressional District added to a swell of bad news for northeastern Republicans, who suffered heavy losses on Election Day, and gave Democrats another Republican seat in their takeover of the House.

And it added an intriguing new angle to the nation's ferment over voting rules and options when Mr. Poliquin, the candidate who was the first choice of more voters, lost the race to Mr. Golden, who won on the basis of being the second or third choice of voters who initially chose two independent candidates who together got 8 percent of the vote.

A spokeswoman for the Maine secretary of state's office said the results remained unofficial pending certification by Nov. 26. But, if certified, the results would make Mr. Golden the winner of a four-candidate race in which Mr. Poliquin received 2,632 more first-choice votes but failed to reach the 50 percent needed to win.

Instead, Mr. Golden was declared the winner Thursday with 50.53 percent of the vote — or by 2,905 votes — once the second and third choices of voters who originally chose the two lagging candidates were added.

The district covers a majority of the state's land area, much of it rural and densely forested.

(…)

The Second District was once a Democratic stronghold that Mr. Poliquin, a former state treasurer, turned red in 2014, with a message that his background in finance would make him a job creator. Democrats had been itching to retake the seat ever since.

Democrats placed their hopes this year on Mr. Golden, 36, who served tours in Iraq and Afghanistan and worked for Senator Susan Collins, a Republican, before serving in the Maine House of Representatives as a Democrat.

But Maine's political culture is famously independent minded, and ranked-choice voting complicated the strategy efforts of both parties.

Mr. Golden's campaign focused on kitchen-table issues with a distinctly left-wing approach and enacting stronger labor laws.

New England was long welcoming to the Republican Party's moderate wing, but Mr. Poliquin's loss leaves the region with just a handful of high-ranking Republican officials, including Gov. Charlie Baker of Massachusetts and Gov. Phil Scott of Vermont, both moderates increasingly out of step with the national party, and Ms. Collins.

Mr. Poliquin's defeat also adds to the grim toll inflicted upon Republican representatives in the Northeast, where the party suffered widespread losses in New York and New Jersey driven in large part by voter hostility toward President Trump, especially in highly educated urban and suburban areas.
As things stand, the only elected Republican elected at the Federal level from New England is Maine Senator Susan Collins, who seems likely to face a serious challenge in 2020 due to her decision to support the nomination of Justice Brett Kavanaugh to the Supreme Court. Additionally, I suppose it's worth noting that Republicans do manage to get elected to the state legislatures, although they are mostly in the minority throughout the region and that there are currently three Republican Governors in New England, Paul LePage in Maine (who will be replaced by a Democrat in January), Charlie Baker in Massachusetts, who won re-election on Election Day, and Vermont Governor Phil Scott, who also won re-election on November 6th. Beyond these exceptions, though, New England is very much a Democratic lake and, thanks to the losses suffered at the Congressional level, nearly an entirely blue lake at the Federal level.
This is remarkable for many reasons, not the least of them being the fact that it wasn't all that long ago that New England was part of the Republican heartland. While it wasn't exactly the birthplace of Republican Presidents, it did give us several national politicians of note such as John Chafee from Rhode Island and, of course, the Bush family, whose political patriarch was Prescott Bush, the father of one American President and grandfather of another who served as Senator from Connecticut for more than a decade. Additionally, the region gave us Calvin Coolidge, who was Vice-President under Warren G. Harding and became President when Harding died during a trip to the West Coast. Coolidge would go on to be elected President in his own right in 1924 at the height of the 'Roaring 20s.'Additionally, for decades the Congressional delegations of the New England states were dominated by Republicans.
That's not true anymore. As the GOP's focus has shifted to the south, the party has not only become more conservative but it has also come far less welcoming to the kind of moderate Republican that the region is still known for today. As with New Jersey and California, it's possible that the GOP will make up for these losses at some point, but it's going to take a lot of work and a lot of time to bounce back from this.