Will You Be Affected By 'Malware Monday'?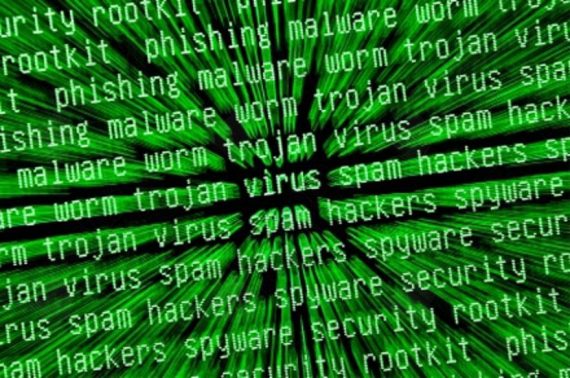 Computer security experts are warning users that their machines could be unknowingly infected with malware that will make it impossible for them to use the Internet starting next week:
Thousands of computer owners may find it impossible to reach the Internet on Monday despite an unprecedented campaign by a coalition of tech security groups and the online giants Google (GOOG) and Facebook, which have sought to warn people about the malicious software known as DNSChanger.

It's unclear how many computers are still infected with the software. But experts believe the extraordinary outreach by law enforcement, computer security experts and big Internet companies has whittled the number down from more than 500,000 to less than 70,000 in the United States since the FBI busted the East European crooks behind the malware scheme last fall.

Because some users still don't know their computers have the malware, experts are urging people to run a diagnostic test offered by several legitimate security sites before Monday.

That's when authorities plan to shut down a temporary server network, operated under an unusual arrangement between federal authorities and a nonprofit group, that allowed infected machines to continue visiting the Internet after the FBI broke up a crooked advertising operation that was hijacking those computers and sending them to bogus or unauthorized websites
Some tech writers are dismissing the attention that this story is getting in the press, claiming it's being overhyped. Perhaps. However, this is one of those things that likely could have slipped past even the most aggressive virus protection and firewall, so it's worth checking to see if you've been impacted just in case. If you'd like to do that, here's how to do it:
You can check to see whether your computer is infected by clicking on this link, which is run by DCWG.

If the page is green, you're in the clear. If it's red, your computer is infected.

On Thursday the site got 2 million hits, but very few of those computers were infected, DCWG volunteer Barry Greene told ABCNews.com.

Google and Facebook say they have also set up notifications for infected users. If you type in a search term and see a message that says, "Your computer appears to be infected" at the top of your screen, guess what. Your computer is infected.

Comcast, AT&T and Verizon are among the other organizations notifying customers if they have infected machines.

Important: According to DCWG, you should not need to scan, make changes or download anything to tell whether your computer is infected.

The good news is DCWG has put together a page of trusted tools and a step-by-step guide for how to fix your computer.

The bad news is it can take a day or two actually to fix the problem, Greene told ABCNews.com. That's because the malware is in a deep section of the hard drive called the "boot sector."

"The malware problem out there is nasty, and it's impacted society on multiple levels," Greene said. "It's extremely hard to get rid of. In most companies, if they get infected with it, they throw away the hard drive."

If you can't do that, follow the instructions. They include backing up your files and reinstalling your operating system.
Hopefully it won't come to that. In any case, check it if you feel you need to. After all, I'd hate to think any of you might miss out on OTB's fine content next week.