Wisconsin Teachers and Average Pay
Should public schoolteachers make more money than the people paying their salaries?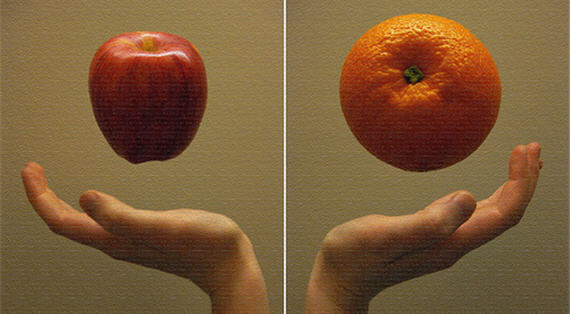 The standoff in Wisconsin between the Republican governor and legislature against the public sector labor unions and their analogues in the Democratic Party has divided the OTB bloggers. That's a good thing, probably, given that there are a whole series of complicated issues at play.
One particular point of contention–mirroring the national debate–is how well paid the state's public employees are.
Alex Knapp asks, "Are Wisconsin Public Servants Overpaid?" He shows that, when controlling for education and hours worked, they actually make 5% less than their private sector counterparts.
Doug Mataconis, on the other hand, charges "Wisconsin Teachers Not Being Honest About What They Earn" and notes that, when factoring in both salaries and benefits, they actually make much more than the people paying their salaries.
These debates are always rather weird, in that they invite apples-to-oranges comparisons and one can easily rationalize to arrive at the answer that supports one's preconceived notions.
For example, as I note on Alex's post, public and private sector workers are doing very different jobs, making comparisons very difficult. For example, it's not shocking that a county prosecutor — a job that doesn't exist in the private sector — would make less money than a good torts lawyer. Or that a corporate research scientist with a PhD makes more in the private sector than someone with the same degree teaching undergraduates.
But the comparison of public sector workers with the Average Joe is even more problematic.
Yes, schoolteachers are paid out of tax coffers, which means all of us are paying their salaries. Even so, it's not reasonable to expect them to make less than the "average" worker in a state if the barriers to entry are higher.
Schoolteachers have, at minimum, a bachelor's degree. And, while I have some serious misgivings about Colleges of Education, that simply puts them in a different category than the average person.
Here's the Census breakdown for Wisconsin*:
Educational Attainment Population 25 years and older

Less than 9th grade 3.8%

9th to 12th grade, no diploma 7.2%

High school graduate (includes equivalency) 34.3%

Some college, no degree 20.5%

Associate's degree 8.8%

Bachelor's degree 17.0%

Graduate or professional degree 8.4%
Schoolteachers, then, are part of an elite subsection of Wisconsin workers: the 25.4% who have a bachelor's degree or higher. Many of them, in fact, have a master's degree. Meanwhile, 45.3% of the state's adults have a high school diploma or less.
And they do a job that we all agree is very important. Further, I think we can agree that getting an education is actually relevant to what they do on the job! Surely, then, we don't want to pay them wages comparable to the 74.6% of workers who haven't attained a college degree?
If it were up to me, we'd substantially raise both teacher pay and the standards for credentialing and performance. And doing that will almost certainly require busting the teachers' unions, who are one of the chief obstacles to reform. And I'd get rid of the Education degree as a certification requirement for anything other than elementary and special education. But what I definitely wouldn't do is pay them less than people who didn't go to college.
Correction: A previous version of this posting relied on slightly different education numbers from something called Wisconsin. gov. The analysis doesn't change but I substitued in the correct data.