World According to Americans (Map)
About right: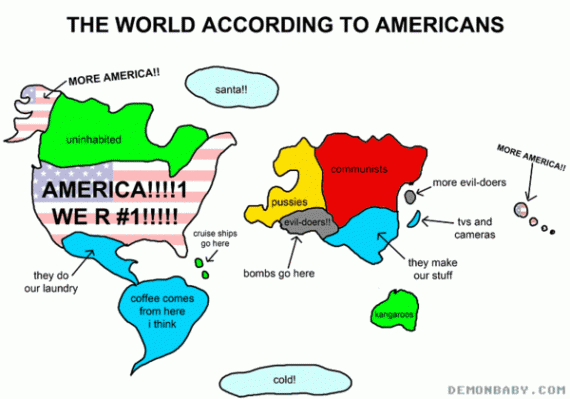 Via Stephen Green, who titles it "Close Enough for Jazz." It's apparently been around a while, since the site referenced in the bottom corner has been "on hiatus" since August 2008.
UPDATE:  It's worth noting that variations of this idea have been around forever.  There was one years ago called  "The World According to Ronald Reagan."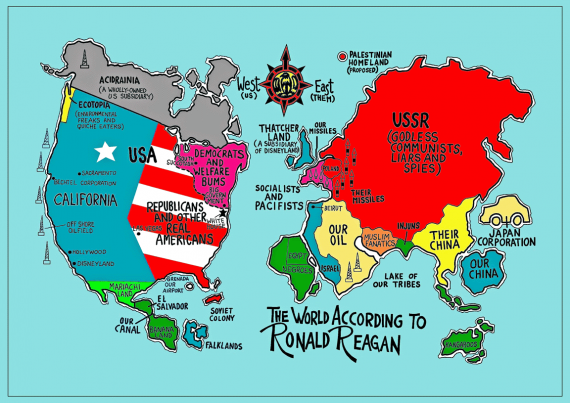 There are dozens of these out there; I haven't the foggiest who originated the meme.