Worst Primary Predictions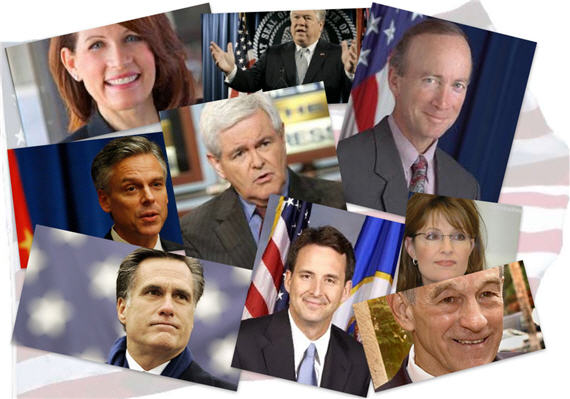 Jim Newell has a fun article wrapping up some of the worst primary predictions made by political pundits and columnists over the course of the past year regarding what would happen in the race for the Republican nomination. Reading through it, you'll find predictions about the inevitabiity of everyone from Michele Bachmann, Sarah Palin, and Donald Trump to Tim Pawlenty, Rick Perry, and how Mitt Romney would wrap the race up quickly. This one, though, has to be my favorite "miss" of the whole primary season:
The One Person Who Knew That Newt Gingrich Would Be the Nominee

"I'm going to be the nominee. It's very hard not to look at the recent polls and think that the odds are very high I'm going to be the nominee." — Newt Gingrich on Newt Gingrich's chances to win the nomination, Dec. 1, 2011, a week or two before his national poll numbers nosedived 30 percentage points overnight. Gingrich is rumored to still be running, but no cameras can confirm.
I had my own share of boners over the past year or so. I vastly over estimated Rick Perry's abilities as a candidate and his ability to sweep candidates like Michele Bachmann, Herman Cain, and Rick Santorum off the stage. Additionally, on more than one occasion since January, I vastly underestimated the staying power of candidates like Santorum and Newt Gingrich despite the fact that it seemed clear that, in the long run, they really had no prospect of catching up to Romney, never mind overtaking him. In that last respect, it would appear that I underestimated the impact of both SuperPACs and the new primary calendar and delegate allocation rules would have on the race.  Perhaps the one lesson learned in that respect is the realization that history doesn't necessarily always repeat itself even when it seems like that's whats going to happen.
I look forward to Newell's selection of worst General Election prediction in November.
H/T: Andrew Sullivan