Would Jeb Bush Skip Iowa?
Some analysts are wondering if Jeb Bush might just forgo investing serious resources in the Iowa Caucuses.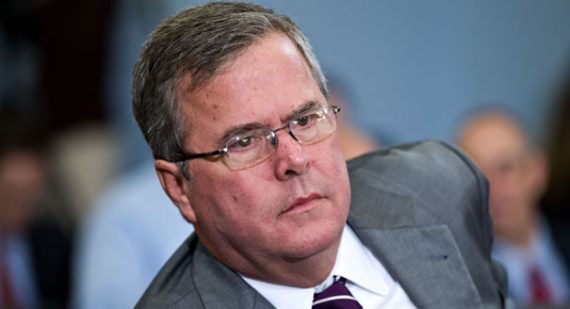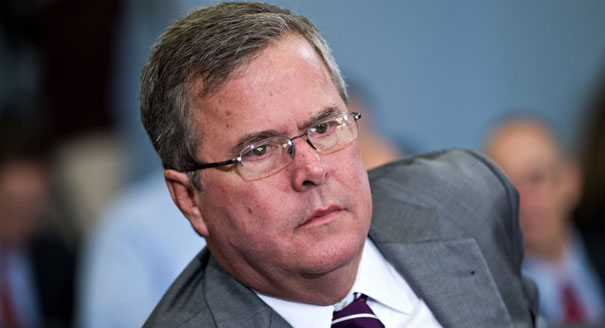 Earlier this week we learned that Jeb Bush would not be participating in the Iowa Straw Poll that will be held in August. As I said at the time, given how little importance that poll actually has to either the outcome of the Iowa Caucuses, or the ultimate result of the Republican Presidential Nomination, this strikes me as an eminently sensible decision, especially since other candidates have made the same choice in the past and not suffered any adverse effects from that decision. Now, though, Buzzfeed's McKay Coppins reports that Bush may skip the Iowa Caucuses altogether:
According to three sources with knowledge of Bush's campaign strategy, the likely Republican presidential candidate does not plan to seriously contest the first-in-the-nation caucuses — and may ultimately skip the state altogether.

Tim Miller, a spokesman for Bush, strongly denied that the candidate planned to write off Iowa, and suggested those who say otherwise are merely speculating. "There is nobody with any shred of authority or proximity to Gov. Bush suggesting that, should he decide to run for president, he skip or ignore Iowa," he said.

But a top Republican consultant and a high-level fundraiser — both of whom have been courted by the Bush camp, and requested anonymity to recount private conversations — said Bush's advisers were explicit that the campaign would not seriously invest in Iowa during the primaries. Similarly, an operative involved in Bush's yet-to-be-announced campaign told BuzzFeed News earlier this year that the state was a low priority.

"If they wanted to play aggressively in Iowa, why would they take the best strategist in Iowa and move him to Miami?" the Bush-aligned operative said, referring to veteran Des Moines-based strategist David Kochel, who was tapped in January to run the national campaign out of its South Florida headquarters.

According to the two Republicans who were briefed on the broad points of the campaign's primary strategy, Bush's political advisers believe his steadfast support for Common Core education standards and softer immigration policies will make it incredibly difficult for him to woo the conservative caucus-goers, who tend to favor more combative figures like Iowa's 2012 victor Rick Santorum, or Mike Huckabee, who won in 2008.

"Common Core has become an anchor tied around this guy's neck… and they realize it," said the political consultant, who met with senior Bush advisers while he was considering joining the campaign. "I think it's partly [media consultant Mike] Murphy telling him, 'You need to be the iconoclast,' and I think it's partly just where Jeb is philosophically."

But with Bush's massive war chest and national network of family loyalists, his advisers believe he can afford to perform poorly in Iowa as long as a fifth-place finish isn't covered in the media as a hard-fought defeat. (One recent poll showed him in seventh place among 14 likely candidates.)]
This isn't the first time that the idea of Bush skipping Iowa, or at the very least not seriously contesting a state that has had little bearing on the outcome of the Republican nomination fight in the four decades that it has been seriously contested. Chris Cillizza raised the possibility last month after the release of a poll showing Bush losing significant ground in the Hawkeye State while other candidates such as Scott Walker while Bush was all the way at the back in seventh place. As I said at the time, the idea of essentially conceding Iowa isn't necessarily a bad idea given the fact that the state's caucus system means that conservative voters have an out-sized voice in the outcome of the race and that a candidate like Bush has a better chance of success in New Hampshire and elsewhere than he does among the cornfields of Iowa.
At the same time, it's probably mistaken to judge this issue based solely on one bad poll result. Bush is still in a fairly strong position in Iowa based on the RealClearPolitics polling average  and, as one commentator notes today it is only May. If it turns out that Bush is still underperforming three months from now, then perhaps it would be appropriate for them to decide to cut back investment in the race in Iowa. As things stand right now, though, it seems foolish to give up before the race has even started. After all, if Bush could somehow find a way to do better than expected in Iowa and then turn around and win New Hampshire, then this race would largely be over before it even started. That is perhaps an unlikely scenario, but when you have access to the kind of resources that Jeb Bush will, it seems foolish to dismiss the possibility entirely.