Would Running Spell the End of Palin?
If Palin runs and loses, is that the end of Palin?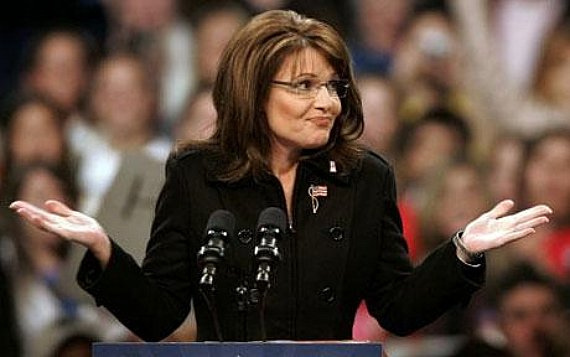 Steve Kornacki argues at Salon that if Palin were to actually run, it would end Palin as we know her:
Because a presidential campaign would almost certainly end in defeat for Palin. And not just any kind of defeat — epic, humiliating defeat, the sort of disaster that might once and for all convince the political and media worlds that the empress has no clothes.
Part of me thinks this is correct, insofar as it has already been demonstrated (as I noted the other day) that one hold ideological views like Palin's and still be able to answer basic questions from reporters (and hence, some of Palin's cred/territory has been taken over by Bachmann and others).  Kornacki bases much of his argument on the fact that GOP elites have largely turned on Palin and that her negatives with anyone but conservative Republicans are at "a truly poisonous level."
Part of me, however, thinks that a run (that I now think is pretty unlikely) could still help her with her fan base and help maintain her medium level politico-celebrity level well into the future (and hence, Palin would hardly go away).  Also:  since a lot of her shtick is based on being the victim of ye olde lamestream media, defeat has a certain cache.
On other words, I am not sure it is possible for Palin to alienate her core audience.  As such, I am not so sure that a failed run at the nomination would have that much effect on her.  Granted, as Kornacki argues, this might influence the way the non-Fox media covers here, but even then, I am not so sure.  It isn't as if most Americans haven't already rendered their collective judgement on this topic.
Ultimately I think that in this era of narrowcasting that Palin will likely remain a media star no matter what she does, as it actually doesn't take a massive audience to do so.