Yemen Wants Its Own Drones
A headline I never thought I'd see: "Yemen Asks U.S. For Drones To Fight Al Qaeda"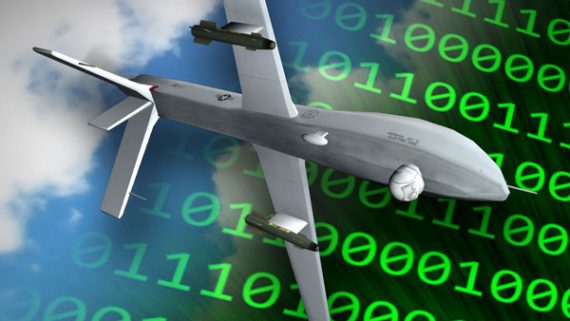 A headline I never thought I'd see:  "Yemen Asks U.S. For Drones To Fight Al Qaeda" (Reuters).
Yemen has asked the United States to supply it with drones, President Abd-Rabbu Mansour Hadi said on Thursday, to help it fight an al Qaeda threat that recently forced Western countries to temporarily close diplomatic missions in Sanaa.

State news agency Saba also quoted Hadi as telling police cadets that 40 suspected al Qaeda militants had been killed in recent counter-terrorism operations and vowed to keep fighting the Islamists until they laid down their weapons.

Hadi, who came to power in 2011 after months of turmoil forced his predecessor to step down, irked Yemenis last year by giving unequivocal support for Washington's controversial drone strikes, which have increased under President Barack Obama.

"The drones that are conducting operations are part of the cooperation between us and the United States," Hadi told the cadets.

He said Yemen had allowed the United States to undertake such operations because his country did not possess such technology to carry out "these precise military missions".

"I have discussed the issue of helping us acquire this technology with the U.S. administration," Saba quoted Hadi as saying, adding that the Yemeni army was capable of using drones.

[…]

Hadi defended the use of drone strikes, saying they were more accurate than other methods. He said that a 2009 strike that killed scores of Yemeni civilians in Abyan province resulted from a cruise missile and not a drone.
There's little question that drones (or "remotely piloted aircraft" or "unmanned aerial vehicles" if you prefer) are an effective tool for killing bad guys. They're much more efficient and less risky than ground forces and much more accurate for carrying out precision strikes than missiles or bombers. What's less clear is whether we're creating more terrorists than we're killing.