Yes, File "Sharing" Is Stealing
Matthew Yglesias resurrects an argument that should have died off when Napster disappeared.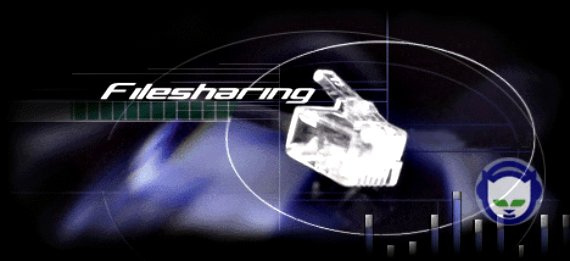 Matthew Yglesias resurrects an argument that I had thought had died out with the completely awesome, and also completely illegal, Napster:
If I email you a copy of the new Fountains of Wayne album, then nobody has less stuff than they had pre-emailing. By contrast, if I break into Adam Schlesinger's house, take his shoes, and then give the shoes to you, the upshot is that Schlesinger has less shoes than he had before. The mere fact that "in the context of the actual world (from which all analysis should proceed), we know that vast quantities of shoes are produced" and "few, if any, readers reading this right now face an actual scarcity of shoes available for purchase" doesn't alter the fact that redistributing a fixed stock of shoes is very different from increasing the stock of digital files by copying. The wronged party in a case of copyright infringement isn't even the person who owns the file that's been copied. Rather, the government has granted someone the right to extract a fee every time a copy is made and, naturally, people who've been granted that right don't like to see it violated. That's fine for them, and at some margins it's good public policy, but it's a completely different animal. As a professional content creator, I'm not thrilled when I see around the web that people have copied my posts without permission, but the vast majority of the time I haven't actually been harmed in any clear way. If you steal my laptop, I'm going to have a real problem.

In some ways I think the decision of the pro-copying community to try to appropriate the language of "sharing" as an alternative to the language of "piracy" simply served to obscure how genuinely different digital copying is. Even if you and I "share" a physical object, there are still limits. If I borrow my girlfriend's car to drive somewhere, I haven't stolen it from her, but it's genuinely the case that she can't use it until I bring it back. If she copies a file I own, then we both have it.
Kevin Drum is unconvinced and compares the act of stealing, by "sharing" a digital copy, of a musicians album and stealing a pair of his shoes (or any other tangible piece of his property). As Drum correctly notes, there really isn't any difference between the two when you focus on the loss that's suffered by the act:
Now, it's true that there are lots of ways of causing people to take a financial loss, and not all of them come under the rubric of stealing. So at first glance, it might seem fair to object to the word in a digital context. But in actual operation, this objection rarely strikes me as arising out of a sophisticated argument about nonrival goods. Rather, it mostly seems to be a way of avoiding the very real fact that your actions have caused someone a financial loss by appropriating something you haven't paid for. In that sense, "stealing" is a whole lot more descriptive than "copyright infringement" or "illegal downloading."
Drum is right. The fact that a product is in digital form rather than physical form doesn't remove the fact that by making a copy of that digital file without paying for it, you are depriving the owner(s) of that digital property of the revenue that would have been earned from a sale. In the case of a musical recording, that's an act that affects not just faceless producers in New York or Los Angeles, but also singers, songwriters, musicians, producers, sound board, operators, and the people involved in creating the software that digitized the music itself.
There's an easier way to look at the argument about "sharing" that Drum closes his post with:
If he had a draft magazine article stored on his hard drive, and his girlfriend copied it and sold it somewhere without his knowledge, I'll bet he'd consider it stolen — possibly with the word emphasized by hurled crockery and intemperate language. He'd consider it stolen even though, technically, he still has a copy too. And he'd be right. Before the theft, he had the potential to earn a certain amount of money by selling the publishing rights to his work. Afterward, he didn't. That potential may not be a tangible physical object, but that doesn't make it a nonrival good. Once it's gone, it's gone.
Just as Matt Yglesias as a property right in his laptop, or iPad, or whatever it is he uses, he as a property rights in the bits of 1's and 0's on the hard drive that make up the article he'd written. Taking one and selling it to a magazine is the same as stealing the laptop and selling it on a street corner. But if Yglesias is consistent in his arguments, one would imagine that he'd have to say that his girlfriend, or anyone else, can do exactly what Drum describes. As someone who makes his living selling his intellectual property, though, I'm going to guess that he'll realize that Drum is right here and he's going to make sure that hard drive is secure.
None of this is to endorse the current state of copyright law, much of which has been weighted far too heavily in favor of copyright holders for far too long. That's a policy matter, however, that needs to be dealt with by Congress at some point. From a philosophical and moral point of view, there seems to me to be no question that there's very little difference between stealing a physical copy of a book and illegally making a copy of a digital version of that same book. In both cases, the creator of the work has been deprived of an economic benefit to which they're clearly entitled, and the person committing the act is gaining possession of something for which they haven't paid for. That's stealing.