Yes, It Is The Republicans Who Blocked The Jobs Bill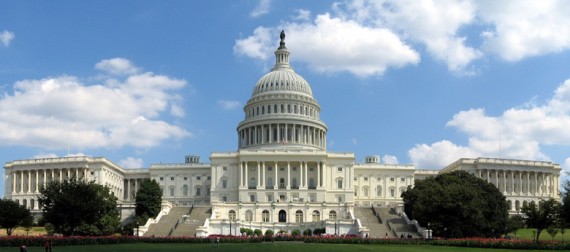 Commentary's Alana Goodman is upset about the way the recent defeats for the American Jobs Act are being characterized in the media:
Memo to Obama and the media: the Senate is controlled by Democrats. Which is why it's curious that headlines like "Senate Republicans Block Obama's Jobs Bill" continue to pop up all over the place.

This phrase first started appearing after the Senate voted against moving forward on Obama's original jobs plan earlier this month. And it continued to spread today, after the Senate blocked the bill for teacher funding in Obama's new piecemeal strategy.

Even if every Senate Republican votes against a bill-which they did last night-they still can't kill it without sufficient bipartisan support. And that's what they got from several Democrats.
Let's look at the numbers here.
In order to invoke cloture, 60 votes are required. Even if every Democrat had voted with the majority, they would have not been enough to get to the required supermajority. Therefore, the phrase Senate Republicans Block Obama's Jobs Bill is entirely accurate and the GOP efforts to spin it otherwise are pretty pathetic.
Oppose the bill on substantive grounds if you wish, that's what a representative democracy is all about, but let's not lie about reality.