Yes, Non-Citizens are Represented in Congress
If you recall your grade school civics, you already knew this.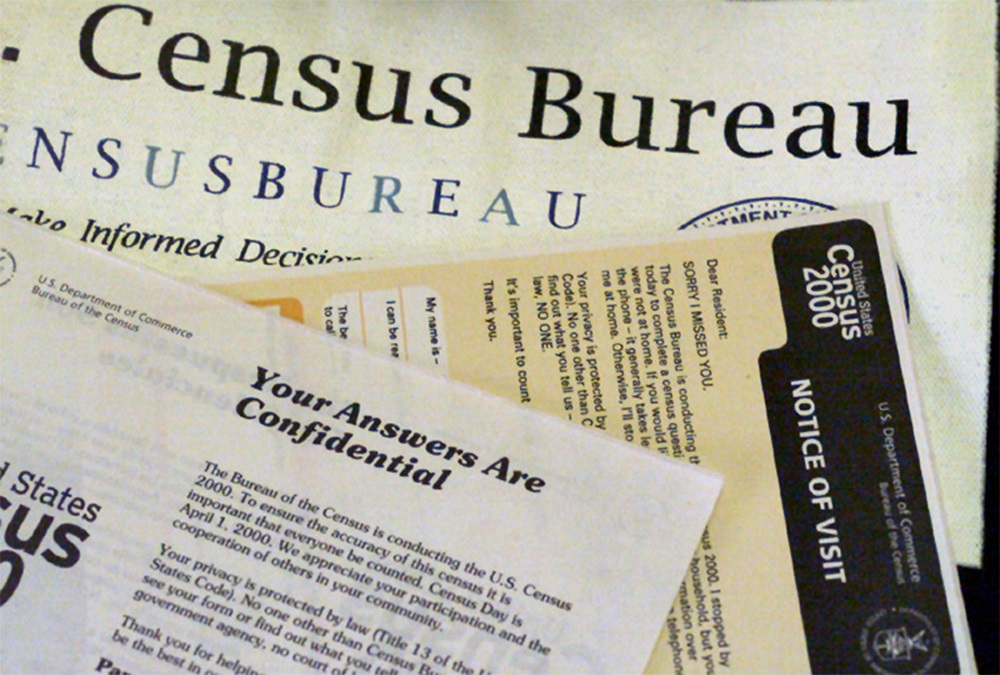 The USA Today editorial board weighs in on the Trump Commerce Department's announcement that it will include a citizenship question on the 2020 Census:
The actual Census, conducted every 10 years, is a sacred trust mandated by the Constitution to gain the most accurate count possible. This trust is sacred because it determines how many congressional districts each state gets and where those districts will be within each state. It is also used by states in their legislative redistricting efforts and by governments at all levels to make spending decisions.

Census compliance relies on public trust. Trying to ask the citizenship question of someone in every household in America is a move calculated to make people uneasy about participation.

Undocumented workers would be the most troubled by the question, particularly at a time when the administration is aggressively pursuing deportations. But legal immigrants, rightly or wrongfully fearful that they could lose their status, would also be wary.

These non-citizens need to be counted. They pay taxes, have kids in public schools and contribute in many ways to communities. The Supreme Court has even ruled that non-citizens count toward the drawing of political districts, even though they themselves can't vote.
As Doug Mataconis noted in a follow-up post yesterday, California is already suing to stop this question from being asked; one suspects other states with large populations of illegal immigrants to join them, since both Congressional representation (and therefore also Electoral College representation) and federal funding is implicated.
Judging from both my Twitter feed and comments on OTB yesterday, this has quite a few folks who avidly follow US politics confused. For example, John430 wondered,
How [is it that an 'under-count would threaten at least one of California's seats in the House of Representatives']? Do the illegal immigrants figure in the vote in California?
As Doug notes in his post,
The requirement and authority to conduct a Census is set forth in Article I, Section Two, Clause 3 of the Constitution which requires an "actual Enumeration" of the residents in each state for the purposes of apportionment of Congressional Districts. This apportionment number, of course, is also used to determine the number of Electoral Votes each state shall have in Presidential Elections from the time of final apportionment going forward until the next Census. In that respect, it's important to note that the clause in question makes no distinction between citizens, legal residents (a concept that didn't really exist in the law at the time the Constitution was drafted), and undocumented immigrants or others who may be in the country illegally. Indeed, since the entire purpose of the Census is to establish the actual population of each state, it's self-evident that the Census is required to count everyone equally regardless of whether they are citizens or what their immigration status may be.
Further, as I noted in response to both John 430 and some in my Twitter feed, while most citizens are understandably vague on what the Constitution says about the Census, they ought be familiar with the basic principle that non-citizens are counted. Why? Because even the most rudimentary civics education includes at least a brief discussion of the so-called "3/5 Compromise."
At stake were two issues: How many Representatives would each state get? And how much would each state they contribute to the Federal Treasury?
Because of the Great Compromise, the Senate would be comprised of two representatives from each of the several states, regardless of population. The House, by contrast, would represent states based on their population, with the proviso that all states would have at least one Representative. To determine the size of the House delegation from each state, then, required a census to count the number of people. These would be conducted in 1790 and every decennial afterward in perpetuity. How would slaves—who were decidedly not citizens—be counted? Non-slave states, naturally, wanted them to not count at all and slave states, also naturally, wanted them to count as full persons for that purpose.
In addition to various tariffs, Federal revenue would be derived from the several states on the basis of a head tax. The states would pay a set amount per individual resident, regardless of citizenship. Again, the question of how to count slaves was an issue with the sides being flipped here: slave states wanted the slaves to not count at all since they were just property and non-slave states wanted them to count as full people because, hey, more money.
Ultimately, the famous compromise solution was reached: slaves would count as 3/5 of a person for both representation and taxation.
Now, students will often remark as to how awful it was that slaves were considered a mere 3/5 of a person. I assure them that it's much worse than that: slaves were 0/5 of a person; they were chattel with no more citizenship than a head of cattle. Their counting 3/5 for representation and taxation was a matter of accounting, not recognition of their humanity.
Of course, the 3/5 Compromise was obviated by the 13th Amendment, which ended slavery, and the 14th Amendment, which made anyone born on U.S. soil a citizen. Further, the 16th Amendment ended the head tax in favor of an income tax to be paid by individuals. The principle that the government represents all the people, not just citizens, remains intact.