Yes, The General Election Campaign Is Going To Suck
Get ready for a long, painful ordeal at the end of which we're supposed to pick a President.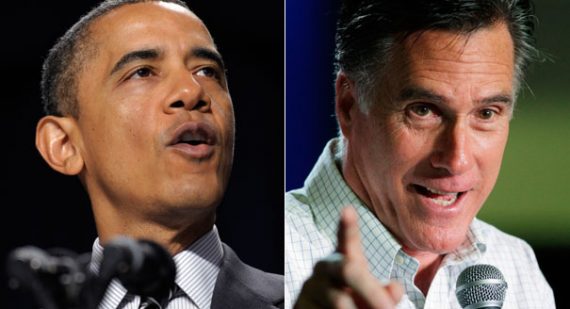 If you thought the primary campaign was a painful exercise to watch, Molly Ball reminds us that the General Election is likely to be worse and cites the three factors that are likely to be the most responsible for our collective pain.
The first factor she sites, of course, is the role that money is likely to play in the race. This will be the first Presidential General Election where SuperPACs will play a role and, as we saw during the Republican primary fight, they are likely to have at least some impact in how the race proceeds. But, the money is just  a means to an end, what's likely to make this year especially painful is how both campaigns are likely to approach it:
Forget the inspiring currents of 2008, when Obama drew tens of thousands to rallies all over the country, filled with inspiration for a better future. Sarah Palin, too, for all her polarizing qualities, represented something new, exciting, and to many on the cultural right, inspirational. This time around, no figure or theme quite so fresh looms on the horizon. Three bruising years of economic doldrums and legislative gridlock have pushed the president's approval rating at times into the low 40s, though it's nowrebounded to 49 percent. Romney, never the type of politician to sweep crowds off their feet with soaring oratory, has seen his image further dented by a tough Republican primary and a preemptive Democratic campaign; he now appears to be the most unpopular presidential nominee in modern history. And so two candidates of whom the public is generally skeptical and a bit weary will devote their energy to tearing one another down, seeking to terrify voters into casting votes for the lesser evil — or just staying home.
This is nothing new, of course. Negative campaigning has been a part of American politics since our first contested Presidential election in 1796 and it many ways it was probably worse in the days when campaigns were covered by newspapers that did nothing to hide their political allegiances and pamphleteers who thought nothing of spreading vicious lies about a candidate for money. Moreover, as I've noted in the past much of the elite hand-wringing over "negative campaigning"  is really quite over-wrought:
The whole issue of "negative campaigning" strikes me as a non-issue. For one thing, he phrase "negative ad" is meaningless because it can be used to mean anything and ends becoming a pejorative to use against your opponent when he does something you don't like. It is typically something that a candidate who is losing an election and doesn't have the resources to respond to the attacks against him complains about, and it plays well with the candidate's base, especially when that candidate is someone who likes to play up the victimization card the way Gingrich does. Outside of pundits and losing candidates, though, I still haven't seen any evidence that voters actually care about the fact that a candidate runs "negative ads."  They care about things like jobs and the economy, not process stories that political reporters commiserate about while sharing cocktails at the end of the day.
More importantly, a "negative ad" can be helpful to voters who might be unaware of some aspect of a candidates record or previous statements. Of course, if the last couple months have been any indication, we're likely to see more concentration on silly issues like Etch-A-Sketch's, Rush Limbaugh, Hillary Rosen, and the so-called War On Women/War On Moms than on substantive issues. Which is ironic since this will mostly be done by the same political media that will also be spending much of it's time between now and November bemoaning "negative campaigning." Nonetheless, Ball is largely correct. Since we are approaching an election that is likely to be hard fought over a relatively small number of voters in swing states, 2012 is not going to be a campaign about "Hope and Change" and grand visions for the country, it's going to be a knockdown, drag out, dirty street fight.
Another factor Ball points to is the fact that the race is likely to be one of the longest we've ever seen:
With each side flush with cash and focused on its opponent, there will be no down time from the presidential campaign in the next six and a half months. The recent kerfuffle over Democratic pundit Hilary Rosen's comments on Ann Romney was a perfect example of the kind of intensive, day-in-day-out trench warfare the campaign is likely to consist of, with torrents of surrogate statements, press releases and diversionary tactics as each side seeks to gain some nebulous, incremental advantage from a fleeting, ginned-up controversy.
Truthfully, you might say that the General Election campaign has been going on for months now. Notwithstanding the vicissitudes of the Republican primary battle, it was fairly apparent as early as February that Mitt Romney was going to be the Republican nominee, which is why the Obama campaign has been targeting him in press releases, surrogate appearances, and ad campaigns for months now.  Except for a brief time when Rick Santorum's name got added into the mix, Romney is the only candidate that the Obama campaign has ever mentioned by name. So even though most pundits are saying the General Election campaign ended the day Rick Santorum dropped out of the race last week, in reality it's been going on for at least two months now.
It wasn't always this way. It used to be the case that there was somewhat of a summer interregnum during which campaigns would slow down just a bit, the political media would back off, and Americans would go on vacation instead of having to worry about constantly being bombarded by political messaging. Even four years ago, there was a bit of a pause between the end of the Democratic primary campaign and the beginning of battle between McCain and Obama, but that's unlikely to happen this time. In today's hyperpolitical world with a 365/24/7 news cycle, the odds that we'll see any kind of a break from either political coverage or campaigning is next to zero. Both campaigns are going to take advantage of the time between now and the conventions to set the agenda and beginning laying the groundwork for their respective negative campaigns. It will be a long, unrelenting ordeal. My advice? Go outside and enjoy the summer, because there's little these two guys will be talking about that'll be worth paying attention to.