YouTube as TV Alternative
Video entertainment is moving in two seemingly opposite directions simultaneously.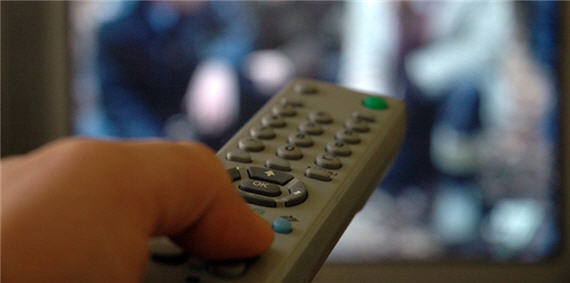 YouTube, which began as a site for amateur videos and has morphed into a major venue for content distribution for everyone from the White House to media companies, is looking to replace television as we know it.
WSJ ("YouTube Recasts for New Viewers"):
Google Inc. is working on a major overhaul of YouTubeas it tries to position itself for the rise of televisions that let people watch online video in their living rooms, according to people familiar with the matter.

YouTube is looking to compete with broadcast and cable television, some of these people said, a goal that requires it to entice users to stay on the website longer, and to convince advertisers that it will reach desirable consumers.
The site is planning a series of changes to its home page to highlight sets of "channels" around topics such as arts and sports. About 20 or so of those channels will feature several hours of professionally produced original programming a week, some of these people said. Additional channels would be assembled from content already on the site.
It is planning to spend as much as $100 million to commission low-cost content designed exclusively for the Web, people familiar with the matter said.
The pending changes are a big bet by the world's most-popular video site to push in a new direction. Between the Wild West of user-generated content and the pricier precincts of full-blown TV shows, Google is hoping to carve out a niche of original, professionally produced Web videos that it hopes will cultivate loyal viewers.

[…]

YouTube's move comes as streaming video services are growing stronger, upending the way people watch TV shows. Netflix Inc. is building up a cache of TV content and movies, recently securing rights to stream the hit series "Mad Men." Amazon.com Inc. and Hulu LLC are making a similar grab. Hulu's investors include Wall Street Journal owner News Corp.

The moves are pressuring cable and satellite companies, which are developing and acquiring new services to compete. On Wednesday, satellite operator Dish Network Corp. said it won a bankruptcy auction for Blockbuster Inc., which has a streaming movie business.
Video entertainment is moving in two seemingly opposite directions simultaneously. Most of us now have high-definition signals that we view on very large screens. Many people won't even watch a show that's not in HD or Blu-Ray. At the same time, people are increasingly demanding to be able to watch whatever they want wherever they happen to be and are willing to do so on the tiny screens of their smartphones or iPads.
Presumably, these trends will fully intersect soon. Through devices like Roku and Slingbox, we can begin watching a show on our 60-inch plasma and finish it on our iPads. And most of the best programming is now on niche channels that don't have wide audiences—or adhere to old-fashioned notions of a television season. And more and more of us don't start watching a new program until it's been on a few years—or already canceled—and we can watch the episodes on DVD or via download.