2009 Stimulus Bill Cost $228,055 Per Job "Saved Or Created"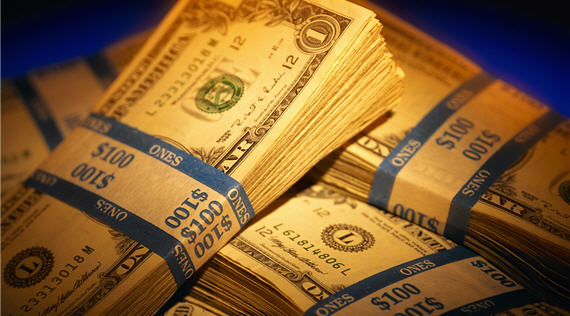 I'm pretty sure this qualifies as waste and inefficiency:
The jobs created and saved by the economic stimulus law that President Barack Obama signed on Feb. 17, 2009 cost at a minimum an average of $228,055 each, according to data released yesterday by the Congressional Budget Office (CBO).

In a report released Wednesday—"Estimated Impact of the American Recovery and Reinvestment Act on Employment and Economic Output from October Through December 2010"—the CBO said it now estimates the stimulus law cost a total of $821 billion, up from CBO's original estimate that the stimulus would cost $787 billion.

In the same report, the CBO estimated that in the fourth quarter of 2010 there were somewhere between 1.3 million and 3.5 million people who were then employed who would not have been had the stimulus not been enacted. "CBO estimates," says the report, "that ARRA's policies had the following effects in the fourth quarter of calendar year 2010: … Increased the number of people employed by between 1.3 million and 3.5 million."
Previously, the CBO had said that the number of jobs saved or created was between 1.3 million and 3.6 million, so let's be generous and go with the slightly higher number.
Take that $821,000,000,000 and divide it by 3,600,000 and you get $228,055.56. Divide it by 1,300,000 and you get $631,538.46. It would've been cheaper if we'd just written all 3.6 million people a check for $100,000.00 and called it a day.