2012 Election County-By-County
In what now seems to be a quadrennial ritual, I've seen a version of this map, which I happened to obtain from USA Today, floating around Facebook and Twitter since yesterday morning: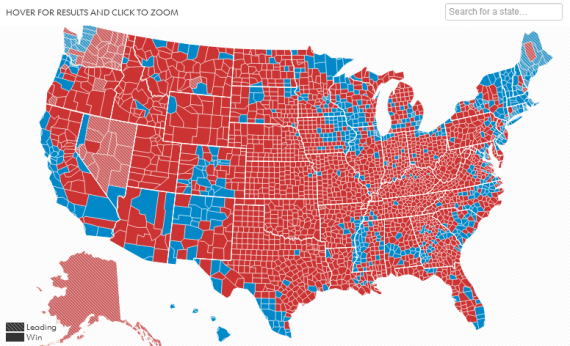 What it shows, of course, is the Electoral breakdown at the county level and, as in previous years, appears to show a far "redder" nation that election results would indicate. There's a similar map for the 2008 election: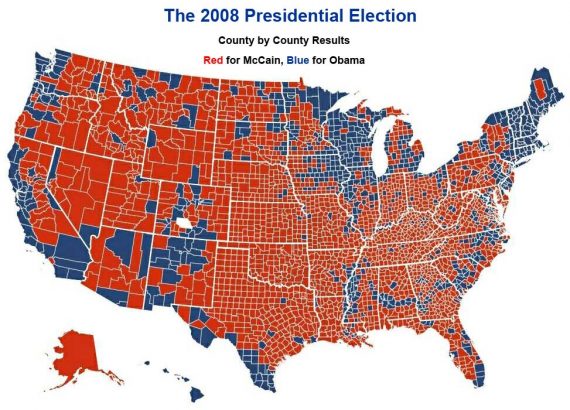 And, James Joyner's post-election post in 2008 has similar maps from 2000 and 2004.
The map is, of course, largely meaningless. Vast stretches of the country, especially in the West, are indeed red, but they represent parts of the country with lots of open land, some of dedicated to either Federal Parks or military bases, and very few people. A far more accurate representation would be this map from Mark Newman which adjusts the size of the states based on their relative population: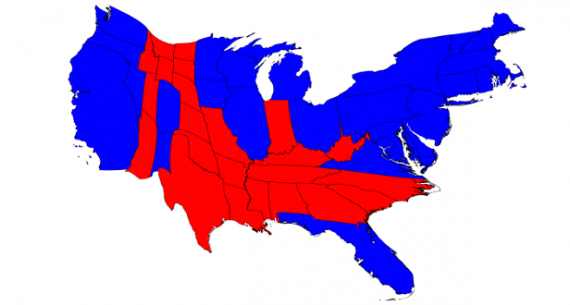 As in the past, Republicans do well in red states with lots of land, but elections are won and lost where people actually live even under the Electoral College.