A Biden Boom?
The economy looks to be in full recovery. But it's not clear how much credit the President deserves.
Writing at New York magazine, Eric Levitz sees enough good economic news to proclaim "The Biden Boom Has Begun." But, while I voted for him and mostly support the early policies he's rolled out, it seems silly to attribute much of what is happening to him. (And, no, I'm not suggesting we should credit Kamala Harris instead.)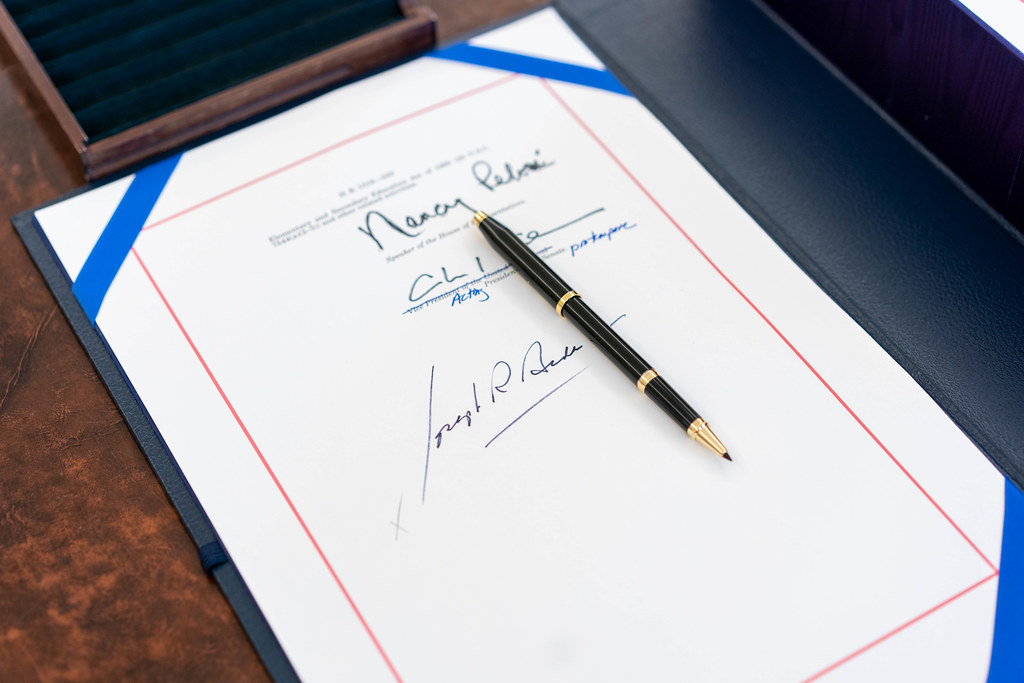 Last week, fewer Americans applied for unemployment benefits than at any time since March 2020. Last month, retail sales in the U.S. rose by 9.8 percent, the largest increase in nearly a year. Factory activity in the state of New York just hit its highest level since 2017; in Philadelphia, manufacturers are now more confident about business conditions than they have been since 1973. As of this writing, U.S. stock values have hit an all-time high. All of this news is better than expected. And yet the yield on U.S. Treasury bonds declined Thursday morning — a sign that global investors believe America can have its post-COVID economic boom and its low inflation, too.

In other words, it's a good morning for "Bidenomics."
My longstanding position is that Presidents get far too much credit and blame for economic conditions, which are largely outside their control. Biden will naturally benefit from the good news and he should absolutely take credit, in that he'd get blamed if things were going in the other direction.
But here are the trendlines Levitz points to: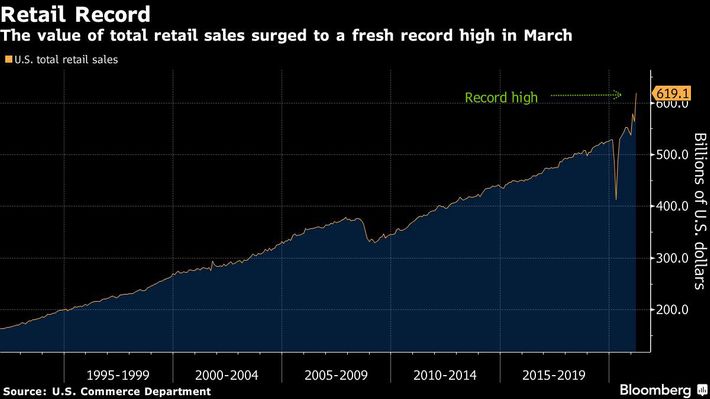 Retail sales (apparently not adjusted for inflation or population size) are at an all-time high. But, aside from the brief freefall at the height of the COVID lockdowns, that's where the trendline was.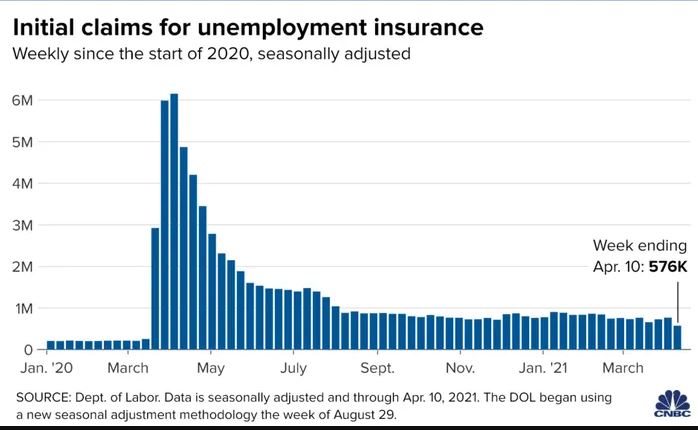 Similarly, jobless claims are as low as they've been since the COVID crash. But, again, that seems to have been the trajectory we were already on.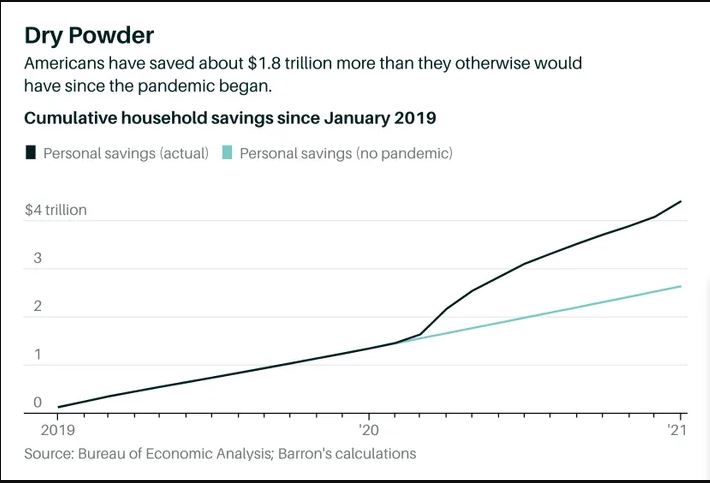 This is the most interesting one, in that I hadn't seen this elsewhere: there is a ton of pent-up demand. And that's after a massive paydown of credit card debt: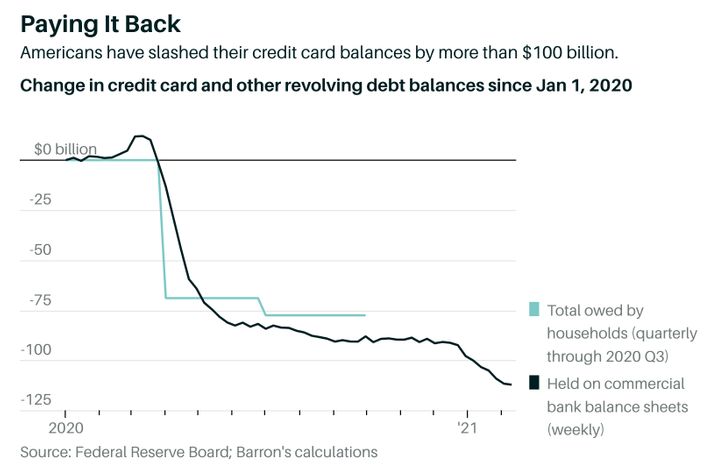 Now, that's great news, indeed. And it definitely bodes well for a "Biden boom" in the future. There's going to be some big-time spending in the coming months. Whether it'll be a reprise of the last iteration of the Roaring Twenties (itself a response to a nasty pandemic) remains to be seen but there's a lot of people tired of being cooped up with a lot of money to spend. Biden didn't do much to create this either the demand or the means of satiating it but, again, he'll get credit for it because post hoc ergo propter hoc may be a logical fallacy but it's holy writ in presidential journalism.
Where Biden does deserve credit:
The massive and unnecessary stimulus dubbed the American Rescue Plan dumped a lot of money into the economy, contributing to both the excess savings and credit card paydown. I would have far preferred giving much more than $1700 to those devastated by the pandemic rather than $1700 to people who didn't need it but, regardless, it'll stimulate the economy.
His excellent leadership of the vaccine rollout will absolutely contribute to getting the economy opened back up and more safely than would otherwise have been the case. While the degree to which the Trump administration was botching the vaccine rollout was vastly oversold, Biden took key steps to order more vaccines and is certainly setting a better example.
The American Jobs Plan, which is a long way from passing and therefore not included in Levitz' data, will almost certainly be a massive shot in the arm. Regardless of how much of it is "infrastructure," and even granting that a decent chunk of it seems to be a sop to his union backers, it's long past time to make many of these investments. In the short term, it'll mean the creation of a lot of good-paying jobs. In the longer term, though, it'll pave way for the continued modernization of the economy.
Ultimately, depending on the form the final bill takes, it'll likely be the latter that will have the biggest impact on the economy and be the thing for which Biden deserves the most credit. But, politically, he'll likely benefit more from things that were on track to happen, anyway.