If Everything is Infrastructure, Nothing Is
The semantic debate is obscuring the actual public policy issue.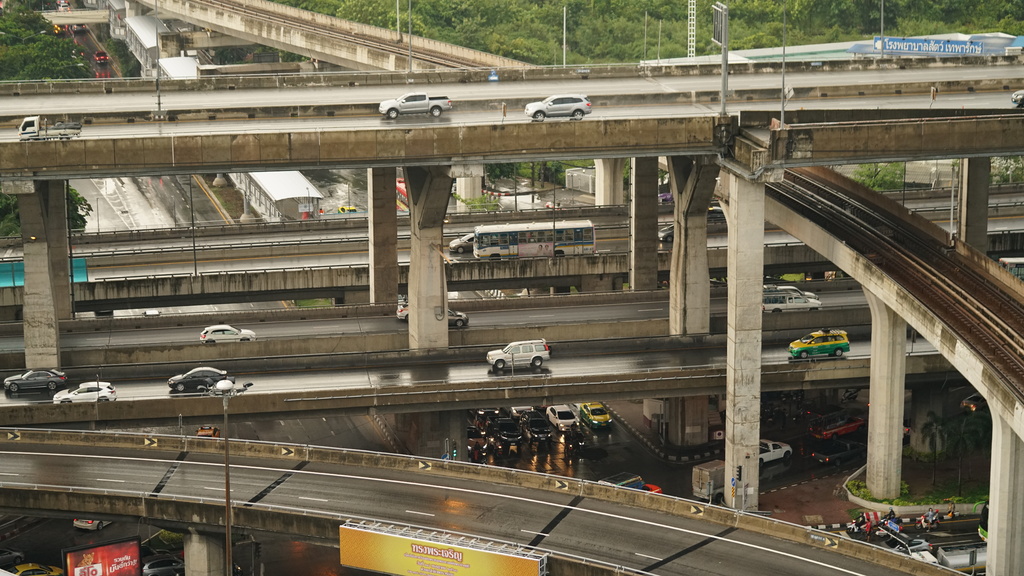 A couple weeks back, in my post "What is Infrastructure, Anyway?" I pushed back against critics arguing that most of what is in President Biden's "infrastructure" bill isn't really infrastructure on the grounds that child care, affordable housing, and the like were vital support systems that make the economy function. In her Atlantic essay "How Domestic Labor Became Infrastructure," Moira Donegan, alas, pushes that idea to the point of absurdity.
[T]he inclusion of care work under the infrastructure umbrella is more than just semantic sleight of hand. Rather, it's the realization of an argument that feminists have been making for decades: that traditionally feminized caretaking or "reproductive" labor—the child care, elder care, cooking, cleaning, shopping, and domestic logistics that usually women do, often for low pay in the homes of others or for no pay at all in their own homes—is just as essential to the functioning of the economy as roads and bridges are. Domestic labor has to get done for any other work to get done.
The lumping together of childcare and eldercare with the other activities is very much sleight of hand. The pandemic-inspired shuttering of our public schools has highlighted the degree to which, in addition to their education function, they're also our childcare of first resort. And, yes, that means parents have to either hire someone else to take care of their kids during the day or remain at home with them, sacrificing productivity. For those with elderly parents unable to meet their daily needs alone, mutatis mutandis, the same situation applies. It seems perfectly reasonable, then, to think of these activities in the same way we do other soft infrastructure projects.
More to the point—and this is the real question behind the semantic debate—they're something that government should subsidize in the interests of allowing full participation in the economy and removing inequalities. And, indeed, many if not most developed countries subsidize them to a much greater degree than does the United States. One can't reasonably take care of kids and the elderly while simultaneously working, at least not on a sustained basis. And, for those in low-wage jobs, whether because they're just starting out or they lack the skill to earn a lot of money in the current economy, they can't simply pay someone else to do it.
But cleaning? Cooking? Shopping? Laundry? Lawn care? I'm just not buying it. They're just ordinary household chores that we do in our spare time or, if we're sufficiently affluent, outsource.
Donegan's argument is that most of these activities have traditionally been women's work and done without compensation. And, while she doesn't say so explicitly, we know that, in the vast majority of households, women still do an outsized share of this work even if they have a full-time job or, indeed, even if they out-earn their husbands.* That's unfair but it doesn't make it infrastructure.
If care work makes the economy possible, and its absence makes the economy impossible, what is it if not infrastructure? Most people, however, remain stubbornly opposed to the idea. As a feminized form of work, care work has been mythologized as something women do "naturally," or sentimentalized as a labor of love. Indeed, American culture is still committed to the notion that women are inherently skilled at and inclined toward spending their time with children; we still understand the home as a refuge from the economy, not as a site of production.

Last week, Senator Kirsten Gillibrand of New York tweeted, "Paid leave is infrastructure. Child care is infrastructure. Caregiving is infrastructure." Jarome Bell, a Republican congressional candidate from Virginia, was thrown. "Taking care of your own kids is infrastructure," he replied. He meant this ironically; to him, it sounded absurd. Brian Riedl, a fellow at the conservative Manhattan Institute, summed up the sentimental attachment to child care and other caregiving with his own sardonic assessment: "Cute puppies are infrastructure. The smile on a child's face is infrastructure. A wave from a pretty girl is infrastructure." Many take comfort in seeing this type of labor not as effort, but as love; not as work, but as a role.
So, again, the "infrastructure" debate is obscuring the real one. Bell is right that caring for one's children isn't infrastructure and Riedl's reductio ad absurdum is rather amusing. What Gillibrand is really arguing is that society should subsidize the ability to outsource childcare and eldercare just as we do public schools, libraries, parks, and the like. Similarly, whether paid leave constitutes infrastructure really depends on who's paying for it. If the government mandates it, it's simply an expense employers must bear (quite likely at the cost of lower future employee wages). If government subsidizes it on the basis that people need to be able to take time off to care for sick kids, then it's arguably infrastructure.
I would note, though, that Donegan never circles back to defend her argument that "cooking, cleaning, shopping, and domestic logistics" constitute infrastructure. My strong suspicion is that, in these cases, she's simply arguing that work traditionally done by women should be valued, not that society should pay for them. If so, we're in agreement.
_______________________
*For the record, I do the majority of the cooking and grocery shopping and my wife and I both do so much laundry and dishwashing that it's honestly hard to say who does more of it; it likely varies from week to week. My wife handles a disproportionate fair share of childcare duties. We've got a 5-acre property and pay a lawn company to mow every other week but there's always plenty of outdoor work for me to do. After several months getting settled into our new house, we now have a housekeeping service come in weekly but, with five kids and three dogs, that work, too, seems endless.