A 'Trump Slump' In The U.S. Travel Industry?
Travel industry experts are reporting a noticeable drop in international travel and tourism since Donald Trump was elected President.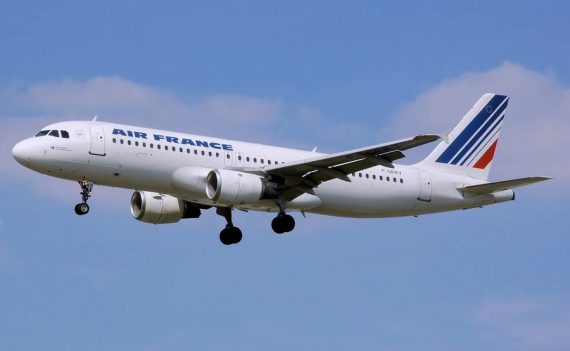 Travel industry experts are finding a noticeable drop in tourism to the United States from elsewhere in the world that seems to coincide with the election of Donald Trump:
Though they may differ as to the wisdom of the move, the travel press and most travel experts are of one mind: They are currently drawing attention to an unintended consequence of the Trump-led efforts to stop many Muslims from coming to the U.S., pointing to a sharp drop in foreign tourism to our nation that imperils jobs and touristic income.

It's known as the "Trump Slump." And I know of no reputable travel publication to deny it.

Thus, the prestigious Travel Weekly magazine (as close to an "official" travel publication as they come) has set the decline in foreign tourism at 6.8%. And the fall-off is not limited to Muslim travelers, but also extends to all incoming foreign tourists. Apparently, an attack on one group of tourists is regarded as an assault on all.

As far as travel by distinct religious groups, flight passengers from the seven Muslim-majority nations named by Trump were down by 80% in the last week of January and first week of February, according to Forward Keys, a well-known firm of travel statisticians. On the web, flight searches for trips heading to the U.S. out of all international locations was recently down by 17%.

A drop of that magnitude, if continued, would reduce the value of foreign travel within the U.S. by billions of dollars. And the number of jobs supported by foreign tourists and their expenditures in the United States—and thus lost—would easily exceed hundreds of thousands of workers in hotels, restaurants, transportation, stores, tour operations, travel agencies, and the like.
Along similar lines, Travel  Weekly is reporting that New York City, long a popular destination for foreign tourists to the United States, is revising its estimates for 2017 tourism, and blaming Trump for it:
NYC & Company, New York's tourism marketing organization, revised its 2017 travel forecast on Tuesday, stating that it expects 300,000 fewer international visitors than last year "in light of the recent travel ban and related rhetoric."

"These updated figures take into account changing attitudes about travel and access to the U.S. since the previous forecast was announced in October 2016, prior to the new administration," NYC & Company said in a statement issued on Tuesday. "This is the first drop in visitation since the start of the recession in 2008."

The city anticipates that domestic visitation will remain strong, projected to increase to 49.3 million visitors this year, which would actually result in an overall visitor increase, from 60.7 million to 61.7 million.

"But, it's important to note that it takes the spending power of four domestic visitors to equal what a single international visitor spends," NYC & Company stated.

With the updated forecast, NYC & Company announced a new international communications and marketing campaign titled "New York City — Welcoming the World." Beginning in March, the campaign will feature outdoor media valued at nearly $3 million targeting international source markets the United Kingdom, Mexico, Germany, and Spain, with more markets pending. International partners, including tour operators and airlines, are expected to help further the effort through their own channels and assets.

"The goal of the campaign is to reassure international travelers who may feel deterred about traveling to the U.S. and ensure them that New York City's experiences and values remain the same and all are welcome," the destination marketing organization stated.
In evaluating news like this, it's important to remember not to fall for the post hoc ergo propter hoc fallacy, of course. The fact that international tourism to the United States is down and expected to drop over the next year may correlate to Donald Trump's election as President, but that doesn't necessarily mean that the drop is caused entirely by the results of the November election. There could be a number of factors, including but not limited to economic conditions elsewhere in the world that make it harder for foreigners to travel the long distances to the United States, the changing value of the dollar relative to other international currencies, seasonal factors impacting tourism (for example the fact that it's still winter in the U.S.), and simple individual choice, that explain the reasons why there has been a noticeable drop in international travel. It's also unclear from this news if this drop-off includes a drop in business-related travel as well as recreational travel. If it includes both, then it's possible that some international companies are choosing to substitute technology such as video conferencing for travel as a cost-saving measure. Additionally, it's not surprising that the relevant figures show a massive drop in travel from the seven countries impacted by Trump's travel ban notwithstanding the fact that the ban itself is currently on hold thanks to a court order. Given the fact that the Administration has made it clear that it is intent on drafting a new order that would essentially reimpose the same ban, someone thinking of coming to the United States from one of those countries would be wise to think twice about it
All that being said, I also wouldn't be surprised if Trump's election has spurred some international travelers to choose destinations other than the United States for their recreational travels. From the press coverage I've monitored from international sources since well before Election Day it seems clear that international opinion, both in the press and among members of the public, of Trump is overwhelmingly negative. While government officials, with the exception of Mexican officials who have made it clear that their nation will not be paying for Trump's border wall, have been as diplomatic as would be expected in dealing with Trump and the American government, the general consensus overseas among pundits, officials, and members of the public regarding the new President appears to be overwhelmingly negative. The few positive opinions one hears come from members of the far-right in Europe such as Marine Le Pen in France, Nigel Farage in the United Kingdom, and Geert Wilder in The Netherlands. The possibility that these negative opinions are already impacting travel choices is a real one that could have a real impact on the local economies of many parts of the United States ranging from New York City to Florida and California. Additionally, some reports from overseas in the immediate aftermath of Trump's election in November indicated some concern on the part of foreign citizens about traveling to the United States even from putative allies such as France. Given this, the possibility that Trump's election victory and subsequent entry into office may be impacting the decisions people overseas make should not be discounted.
Even if there is a "Trump Slump" in international tourism, though, it's not at all clear that this will have a significant impact on the American economy in the short term. While international travel is an important revenue source for many parts of the country, the fact that we live in a nation of 300 million people, and are neighbors with nations like Canada and Mexico from which travel and tourism are, at least for the time being, very easy and straightforward, means that there's already a ready-made market for tourism right here in the United States. Popular tourist sites like New York, Las Vegas, Hawaii, and places such as the Disney and other theme parts in Florida and California are likely to continue doing just fine regardless of what international travelers decide to do. Nonetheless, as noted above, international travelers do tend to outspend Americans by a significant amount when they come here. Given that, a significant drop-off in international travel that extends into the summer could hit some parts of the country in the pocketbook quite hard.