Affirmative Action On The Ropes At The Supreme Court
The Supreme Court seems likely to severely limit the use of race-based preferences at public universities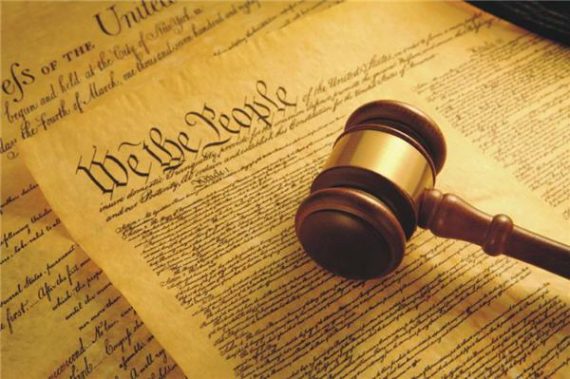 Yesterday, the Supreme Court heard argument in its first major Affirmative Action case in several years, with many people anticipating that the changes on the Court since the last time the issue was argued could place serious restrictions on the use of race-based preferences in public education:
WASHINGTON — With the future of affirmative action in higher education hanging in the balance, the Supreme Court on Wednesday grappled with two basic questions, repeated by Chief Justice John G. Roberts Jr. in various forms at least a dozen times.

He wanted to know how much diversity was enough. And he wanted to know when colleges would be able to achieve an acceptable level of diversity without using racial preferences.

"What is the critical mass of African-Americans and Hispanics at the university that you are working toward?" Chief Justice Roberts asked a lawyer for the University of Texas at Austin. The chief justice never received a specific answer from the university's lawyer or from one representing the federal government.

Their reluctance to answer illuminated a tension in the court's precedents, which reject quotas but allow public universities to use race in admissions decisions as but one unquantifiable factor among many.

Had the lawyers responded to the chief justice by proposing a percentage goal, they would have run headlong into cases prohibiting quotas. In failing to offer a number, though, they left the court with very little to do in the face of precedents requiring judges to look closely whenever the government draws distinctions among people based on race.

"You won't tell me what the critical mass is," Chief Justice Roberts told the university's lawyer, Gregory G. Garre. "How am I supposed to do the job that our precedents say I should do?"

The questioning on Wednesday from the chief justice and his colleagues was by turns caustic, exasperated and despairing.

Justice Sandra Day O'Connor, who retired in 2006, attended the argument and listened attentively as her former colleagues debated whether to reaffirm, limit or overturn one of her legacies, her majority opinion in Grutter v. Bollinger, the 5-to-4 decision in 2003 that allowed public universities to take account of race as part of a "holistic review."

Her replacement by Justice Samuel A. Alito Jr., who has been hostile to affirmative action programs, may have altered the balance on the court on whether such admissions programs are constitutional.

The member of the court who now probably holds the decisive vote, Justice Anthony M. Kennedy, tipped his hand only a little, asking a few questions that indicated discomfort with at least some race-conscious admissions programs.

Those questions, along with his voting record, suggested that Justice Kennedy may be prepared to limit the Grutter decision. He told Mr. Garre that he was uncomfortable with the university's efforts to attract minority students from privileged backgrounds.

"What you're saying," Justice Kennedy said, "is that what counts is race above all."

He asked a lawyer for Abigail Fisher, a white woman who was denied admission to the university and who filed the lawsuit before the justices, whether the modest racial preferences used by the university crossed a constitutional line. Then he proposed an answer to his own question.

"Are you saying that you shouldn't impose this hurt or this injury, generally, for so little benefit?" he asked.

Justice Sonia Sotomayor summarized the central question in the case, echoing Chief Justice Roberts. "At what point — when — do we stop deferring to the university's judgment that race is still necessary?" she asked. "That's the bottom line of this case."
SCOTUSBlog's Lyle Denniston once again does an excellent job of recapping yesterday's argument and getting to the central issue in the case:
Affirmative action is alive but ailing, the idea of "critical mass" to measure racial diversity is in very critical condition, and a nine-year-old precedent may have to be reshaped in order to survive.  Those were the dominant impressions at the close of a one-hour, nineteen-minute argument in the Supreme Court Wednesday.  There is almost no doubt that the University of Texas's affirmative action plan for admitting its freshman classes is in trouble with four Justices, but has at least qualified support from three others.  The one most in doubt among the eight taking part: Justice Anthony M. Kennedy.  He wanted to be convinced that the program does not use race at all costs, and it appeared that he was not.

At the center of the discussion was the Court's last major ruling on affirmative action in college admissions - Grutter v. Bollinger, in 2003.  There was almost no one at the hearing thinking that Grutter would be flatly overruled, but Justice Sonia Sotomayor wondered what was on almost everybody's mind: would it be "gutted"?  At a minimum, it seemed, it would have to be rewritten, and its central point — that a university can make some limited use of race until it achieves a "critical mass" in a diverse student body — may well be cast aside.   Chief Justice John G. Roberts, Jr., led a determined assault on the concept, finding it far too indefinite, and the idea had no fervent champions.

As the arguments turned out, the Court seemed unwilling to accept as conclusive the academic judgment that university officials make when they fashion admission plans that take some account, however limited, of the race of the applicants.  TheGrutter decision was famous for its deference to universities' calculation of the educational benefits of racial diversity, but that now appears to be a dated and perhaps even discredited approach.  Judges, it appeared, will assume a more dominant role in weighing the constitutionality of any use of race.
It strikes me that this is exactly what Judges ought to be doing in this situation. The 14th Amendment, which governs this situation, clearly provides that all Americans are to be guaranteed equal protection of the laws regardless of their race. This strikes me as meaning not only that public institutions such as universities should not be discriminating against African-Americans on the basis of  their race, but also that they shouldn't be discriminating against Caucasians, Asian-Americans, and members of other racial groups even if it's for what they claim to be a good purpose, in this case making up for past discrimination against African-Americans by specifically discriminating in favor of African-Americans. There is no "affirmative action" exception in the Constitution, and it's always struck me that the Court's efforts over the years to find a way to justify the practice, starting most famously with the confusing and in the end badly written opinion in Regents of the University of California v. Bakke in 1978, have done nothing but make the situation worse and allow practices that are ultimately unjust and unconstitutional to perpetuate themselves in the name of "racial diversity."  If there's evidence of a long history of racial discrimination at an institution, something that is going to be admittedly hard to find in today's day and age, then perhaps using programs like this may be acceptable so long as they are narrowly tailored to address the actual harm that was done by past practices. As a general policy, though, it strikes me that race-based preferences just end up perpetuating the very system of racial discrimination that we worked so long and hard to put behind us, only this time it victimizes different racial groups and disproportionately benefits upper middle class and affluent African-Americans.
Furthermore, to the extent that these systems of race-based preferences are meant to achieve a "diverse" college campus, they often end up undermining that goal:
[A] growing stack of carefully vetted research is finding that these large preferences often undermine the very goals they are intended to promote, because they do a poor job of matching students to the college environments in which they are most likely to thrive. A student who would do extremely well at Wake Forest ends up at struggling at Duke; a student who would thrive at a strong state university gets recruited away to the Ivy League and becomes a marginal student.

For example, students who aspire to careers in science or engineering (STEM fields), and who get into a school where they are surrounded by academically stronger students, have low odds of actually getting a STEM degree. Yet these students have what it takes to have a successful career in STEM — if they go to the right school. A careful study led by University of Virginia psychologist Fred Smyth found that the well-matched minority students were nearly 80% more likely to achieve their STEM aspirations. Three other studies have confirmed Smyth's findings.

(…)

Undisputed research has found that students are more likely (holding other things, such as race, constant) to make friendships with other students who have comparable levels of academic preparation. When colleges use large preferences, they interfere with social assimilation, and the minorities who are the "beneficiaries" of these preferences often feel socially isolated and self-segregate. Indeed, preferences that are so large that they produce disparities in academic performance across racial lines are likely to foster negative stereotypes — just the opposite of what diversity programs are supposed to achieve.

In short, large racial preferences, and indeed large preferences of any other kind (e.g., for children of alumni, for athletes, etc.) are often counterproductive.
We've know of these problems for quite some time, of course, but the policies themselves never change. That's why it's necessary for the Court's to step in and protect the rights of those who have been discriminated against improperly. Expanding educational opportunity for all, especially members of minority groups that have been economically underprivileged, is a noble goal but it cannot and should not be accomplished by violating the rights of others. Many opponents of race-based preferences have suggested replacing them with programs that look more toward an applicants economic status. As long as this is the criteria that's being determined, there likely wouldn't be many Constitutional problems with such a program. However, my fear is that income-based preferences would very quickly be used by admissions officials as a ruse for reintroducing the race-based preferences that they had previously abandoned.
Based on the oral argument, it looks like the Supreme Court is about to put some very severe limits on race-based preferences at public universities, and it's about time. Those institution should use this as an opportunity to fundamentally change a flawed and illegal program.
Here's the transcript of yesterday's argument: