After 20-Year Delay, Works from 1923 Lose Copyright Protection
The damage done for Mickey Mouse in the name of Sony Bono is finally coming to an end.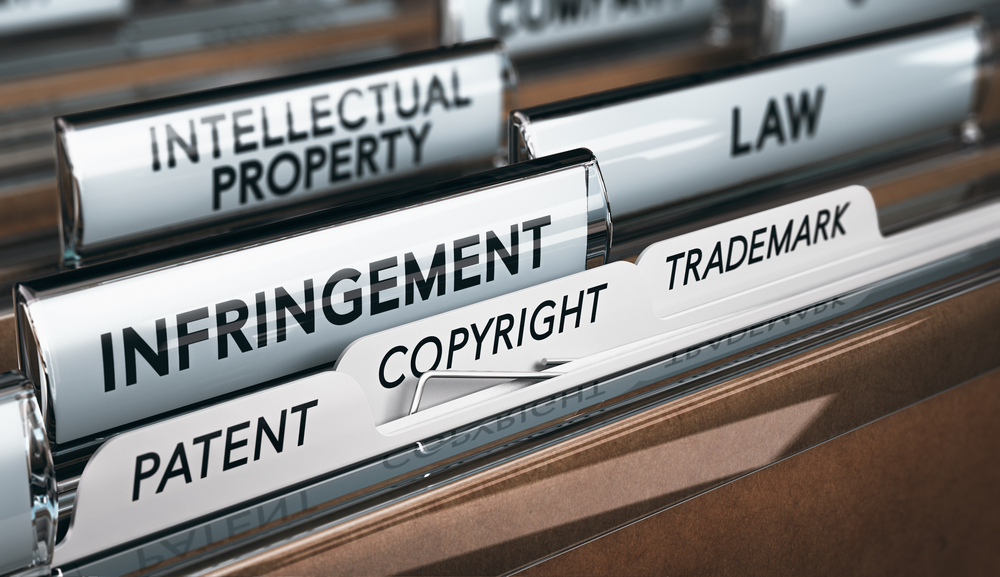 Smithsonian ("For the First Time in More Than 20 Years, Copyrighted Works Will Enter the Public Domain"):
At midnight on New Year's Eve, all works first published in the United States in 1923 will enter the public domain. It has been 21 years since the last mass expiration of copyright in the U.S.

[…]

"The public domain has been frozen in time for 20 years, and we're reaching the 20-year thaw," says Jennifer Jenkins, director of Duke Law School's Center for the Study of the Public Domain. The release is unprecedented, and its impact on culture and creativity could be huge. We have never seen such a mass entry into the public domain in the digital age. The last one—in 1998, when 1922 slipped its copyright bond—predated Google. "We have shortchanged a generation," said Brewster Kahle, founder of the Internet Archive. "The 20th century is largely missing from the internet."

We can blame Mickey Mouse for the long wait. In 1998, Disney was one of the loudest in a choir of corporate voices advocating for longer copyright protections. At the time, all works published before January 1, 1978, were entitled to copyright protection for 75 years; all author's works published on or after that date were under copyright for the lifetime of the creator, plus 50 years. Steamboat Willie, featuring Mickey Mouse's first appearance on screen, in 1928, was set to enter the public domain in 2004. At the urging of Disney and others, Congress passed the Sonny Bono Copyright Term Extension Act, named for the late singer, songwriter and California representative, adding 20 years to the copyright term. Mickey would be protected until 2024—and no copyrighted work would enter the public domain again until 2019, creating a bizarre 20-year hiatus between the release of works from 1922 and those from 1923.
The Sonny Bono/Mickey Mouse law has had some perverse effects. For example, Dr. Martin Luther King, Jr. was murdered April 4, 1968. Under the previous rules, all of his speeches and writings would have entered into public domain fifty years after that date—which is to say, eight months ago. Now, however, his estate controls rights through 2038.
The whole thing strikes me as absurd. Yet, unlike many, I don't blame Disney but rather Congress* for taking a one-size-fits-all approach to intellectual property protection.
Honestly, it's not clear to me why something like the "I Have a Dream" speech is copyrighted at all. It was public, political speech and should enjoy have been immediately in the public domain for the purposes of intellectual discourse. Scholars and journalists should have been immediately free to use full clips of it or quote it in its entirety for non-commerical purposes. And, at the same time, King and subsequently his estate should have had trademark protections against people selling t-shirts and the like with no transformative value for some reasonable period.
At the other extreme, it strikes me that Disney should have the exclusive rights to Mickey Mouse (and DC to Superman and Marvel to Spider-man) indefinitely, so long as they continue producing new works with those characters. There's no obvious reason that creators should have to compete with others with their characters. And corporate entities have a legitimate interest not only in commercial exclusivity but in the protection of their creations from dilution and damage from outside entities. (One could imagine, for example, the proliferation of pornographic or scatological incarnations of Disney characters that would damage their brands in the public mind, making the legitimate version of them less valuable.)
Still, some of the analysis in the Smithsonian piece is overwrought:
This hole in history was accidental, but it occurred at a remarkable moment. The novelist Willa Cather called 1922 the year "the world broke in two," the start of a great literary, artistic and cultural upheaval. In 1922, Ulysses by James Joyce and T.S. Eliot's "The Waste Land" were published, and the Harlem Renaissance blossomed with the arrival of Claude McKay's poetry in Harlem Shadows. For two decades those works have been in the public domain, enabling artists, critics and others to burnish that notable year to a high gloss in our historical memory. In comparison, 1923 can feel dull.

But that was the year Noël Coward staged his first musical, the hit London Calling!, and Jean Toomer came out with his breakthrough novel about African-American life, Cane. Because access to these and other works from the year has been limited, our understanding of the tumultuous 1920s is skewed. That will begin to change January 1, when digital compendia such as the Internet Archive, Google Books and HathiTrust will make tens of thousands of books available, with more to follow. They and others will also add heaps of newspapers, magazines, movies and other materials.

Much the same will happen every January 1 until 2073, revealing long-overlooked works from the Harlem Renaissance, the Great Depression, World War II and beyond. (After 2073, works published by authors who died seven decades earlier will expire each year.) "We're going to open these time capsules on a yearly basis…and potentially have our understanding of that year and all the contents change," said Paul Saint-Amour, a professor of English at the University of Pennsylvania and editor of Modernism and Copyright.

"We can't predict what uses people are going to make of the work we make available," said Mike Furlough, executive director of HathiTrust. "And that's what makes that so exciting."
A work not being on Google Books or the Internet Archive hardly makes it "lost." Indeed, those entities barely existed when the law in question was passed. (The Internet Archive debuted in May 1996 and Google Books wasn't started until 1995; Google itself didn't even come into being until September 1998.)  Somehow, scholars and critics managed to comment on James Joyce, T.S. Eliot, and the Harlan Rennaissance in the days before the Internet.
Still, it has perverse impacts. As Noah Berlatsky noted five years ago, on the 15th anniversary of the Sonny Bono Act, the teaching of literature in classrooms was effectively stuck in time:
Whether you're working on a textbook or creating passages for exams, every project has a limited budget—if you can use the public domain for free, you use the public domain. Moreover, getting permissions for copyrighted work can be difficult to impossible. Rights holders may charge exorbitant fees, or may place restrictive conditions on use—refusing to allow subheads, for example, which might be necessary to help students find their way in a challenging text. Even worse, there are many cases where you can't find the copyright holders at all, or can't get them to respond to you. Thus, costs of non-public domain texts generally include not just the fees themselves, but labor and frustration.

With all these hurdles and expense, there is a powerful incentive to use works that are already in the public domain.  When I first started to do educational writing 20 years ago, that meant using materials that were 75 years old. First it was works before 1920, then 1921, then 1922…I remember thinking ahead, greedily, to that time only a few years in the future, when I could present students with passages from Langston Hughes, Ernest Hemingway, Dashiell Hammett, Zora Neale Hurston.

But that never happened. Instead, the copyright extension was passed in 1998, and works from 1923 forward were embargoed for another 20 years. Which means that for the bulk of my career, I've been going for examples to the same old texts—which are only getting older.

So what's wrong with old texts?  Obviously, there's a lot of great writing from the past, whether it be Jane Austen or Mark Twain or Isabella Bird—and I've used passages from all those people. Still, the fact is, language and life change over time. Shakespeare's English is different from ours; you don't necessarily want to use a passage from Hamlet to illustrate grammar rules, unless your goal is to completely befuddle your students. Much of the children's literature of the past, which would be usable in terms of reading level, is couched in a sentimental idiom that is going to repulse most kids today, just as it would repulse most adults. And passages from before 1922 don't reference the Internet, or television, or commercial air travel, or sports leagues, or even the highway system. The world of 95 years ago is very alien to a 12-year-old. Which doesn't mean they can't read about it, but it is an additional barrier to both interest and comprehension.

The biggest problem, though, is diversity. For many reasons—fewer educational opportunities, prejudice on the part of publishers, prejudice on the part of the reading public—the number of works by black writers before 1922 is limited. This is especially the case because educational publishers are often, shamefully, unwilling to include discussions of slavery in exam material on the grounds of "sensitivity." The Harlem Renaissance, with Hughes and Hurston and all its wonders, is poised there in the mid-1920s—locked away for another generation when the Sonny Bono Act was passed. And there are even fewer works to choose from by Asian-American and Hispanic-American writers. Extending copyright, then, effectively leaves students listening to an America, and a world, that has the progressive racial representation and attitudes of 95 years ago.

Educational publishers do obtain more recent material to show kids. But the Sonny Bono Act has made it harder and more expensive than it needs to be. Extending copyright further would make it harder still. We have a public domain because giving people access to knowledge makes us as a culture stronger, smarter, and richer In the name of propitiating Disney, Congress is robbing the rest of us, adults and children both.
Beyond that, the Internet has doubtless changed the way we consume information. Most of us still expect to pay for novels and full-length movies (although that may be a function of age; it may be that those under 30 think those should be free, too) but have grown accustomed to news, commentary, and entertainment is available to us nearly-instantaneously and, alas, without paying for it. While companies have managed to claw some of that back, getting people to pay for content they had been giving away, copyright protection in the pre-Internet style makes no sense.
The recent commentary on the famous "I thought turkeys could fly" Thanksgiving episode of "WKRP in Cincinnati," for example, pointed to the absurdity that the short clips from period rock-and-roll songs that served as the show's soundtrack had to be stripped from DVDs and even syndicated re-airings of the show, effectively stifling the artistic expression retroactively. Or, even more stupidly, shows that film people's homes have to digitally alter the video to blur out their artwork lest the production companies have to license rights. That sort of thing simply makes no sense.
_________________
*In fairness, it's not just Congress, in that the US is not alone in this. Indeed, the UK enacted similar protections a decade ahead of us, presumably without Sonny Bono's input; I have no idea whether Disney was involved.